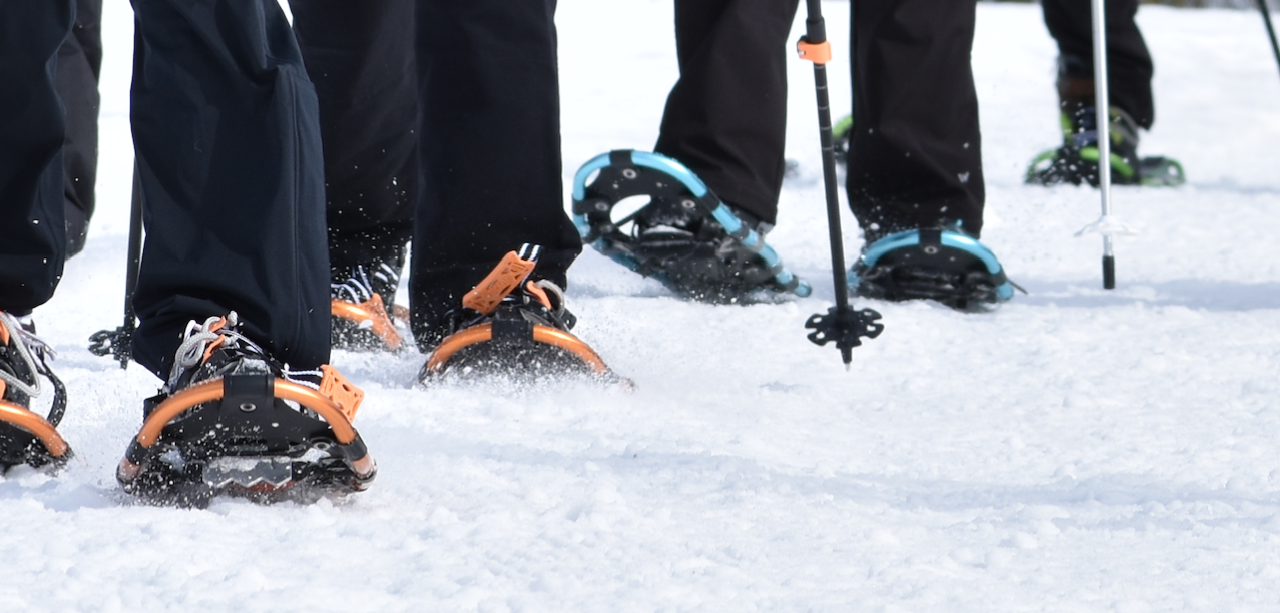 Winter Park for Non-Skiers
There are plenty of ways to have fun if you're not skiing or snowboarding
Winter Park for Non-Skiers
Local Expert: What to See and Do Off the Slopes
Who says you have to ski in order to enjoy a winter vacation to Winter Park? We have made a guide to dealing with the predicament of being a non-skier in ski town. Read on and learn about all of the options to keep you entertained so you won't be stuck sulking in the condo while the rest of your crew is out conquering the mountain.
Indoor Fun
Try Bowling & A Movie
The Foundry Cinema & Bowl combines 2 of the greatest American past times in on location that just about everyone will enjoy. At the Foundry, you can catch a matinee movie while you sit back in a cushy leather recliner - you can even take a woodfired pizza & frothy beverage into the theater with you. After the movie, grab a lane & lace up those bowling shoes to knock down some pins. Once you've exhausted your bowling arm you can try out shuffle board, pool tables, air hockey & skee-ball. The Foundry generally opens around four in the afternoon & bowling lanes do fill up during busy weekends so call ahead to reserve your space.
Shopping
Well now let's be honest, Grand County isn't exactly a shopping mecca. There's no traditional mall or strip center for miles and we like it that way. The lack of big box retailers means that you're able to score rare finds & artsy goods at locally owned shops. Most shops are located either at the base village at Winter Park Resort or along the main road (Hwy 40) in downtown Winter Park while others are tucked back off the path, here a few of our favorites:
Hit Up The Rec Center
The Grand Park Recreation Center, located in Fraser is one of the best facilities in the county & an endlessly entertaining way to spend the day. You can soak in the hot tub, take a few laps in the pool, shoot some hoops on the basketball court, join in on a sweat soaking spin class, run it out on the track, conquer the climbing wall, take turns on the water slide....seriously the list keeps going. The Rec also hosts a variety of activity & enrichment classes that you can join in on including: pottery class, jewelry making, drawing class & more – check out their event calendar to see what's happening during your visit.
Visit a Local Yoga Studio
Stretch it out & leave it on the mat. Stop in for a sweat sess at one of the yoga & Pilates studios in Winter Park & spend an hour or so reconnecting with your self & your surroundings. Classes are offered for all abilities & at different times throughout the day so you're sure to fin one that ft's your schedule. View class descriptions & times at Mountain Moon Yoga, Elevate Pilates Studio or the Ranch Creek Spa at Devils Thumb Resort.
Book a Spa Day
With an above average population of athletes & vacationers it's no surprise that spas in Winter Park are among the best you'll ever experience. If you're in need of some deep healing to alleviate an injury or increase range of motion opt for a deep tissue massage (Blue Sky Massage is a good bet). Looking for more of a pampering experience try the "Brief Interlude" package at Bella Vita Spa, a Swedish massage & customized facial combo. Really want to live it up? Go for the whole sha bang visit Devils Thumb Ranch an award winning destination resort & spa located outside Tabernash. There you can indulge in a super hydrating facial to combat our dry mountain air combined with a hot stone massage, body wrap & sauna time. Bottom line, no matter what ails you, you can find top tier services from reflexology to chiropractic care, acupuncture, massage work, pedicures & more.
Visit A Museum
Impress your crew with your knowledge of Grand Country by visiting a local museum. At the Cozens Ranch Museum in Fraser you'll learn about Doc Susie, the infamous lady Mary Jane, and the settlement of the Fraser Valley. Take a drive over to Grand Lake & stop in at the Kauffman House Museum & gain an understanding of the families that first settled in the area & folklore that persist to this day. Then head over to the Visitor Center inside Rocky Mountain National Park take in the beauty that surrounds you, learn more about our wildlife species & the importance of our National Park.
Craft Drinking Tour
Grand County has a surprisingly large number of home grown distilleries, wineries & breweries. Go on a craft drinking tour and check out our distilleries, wineries & breweries in Winter Park & Fraser. Just remember to nosh on bites while you drink & get yourself a driver for the ride home. A few can't miss spots: Idelwild Distillery, Hideaway Park Brewery & Winter Park Winery.
Play Outdoors
Tubing
Whether you're traveling with kiddos or want to feel like a kid again yourself snow tubing is seriously one of the most fun ways to spend an afternoon. You have a few different choices for tubing hills in Winter Park, the Coca-Cola Tubing Hill at Winter Park Resort is the newest addition & if you have a pass to Winter Park Resort you can get a deal on tubing too. There are 2 tubing hills in Fraser, both located behind Murdoch's shopping center. The original Fraser Tubing Hill is our pick for speed demons & purists while it's neighbor the Colorado Adventure park features a magic carpet & warming hut to make. If you head out towards Granby you'll want to visit the Tubing Hill at Snow Mountain Ranch YMCA of the Rockies, a top pick because not only will you have access to their tubing hill you can also enjoy their trail system, craft room & other activities. No matter where you end up you're sure to be spinning & squealing as you speed down the hill.
Book A Snow Cat Tour of the Ski Area
Have you ever seen those big ole' space roamer looking things that crawl around the ski area with tank-like tracks? They're called snow cats & believe it or not you can book a ride in one of these suckers! A scenic snowcat tour at Winter Park Resort is the perfect way to experience on mountain ski area views without actually having to make your own way down the mountain.
Cross Country Ski
Ok so technically cross-country skiing is still skiing but don't run away just yet. Spending some time on the strait skinny sticks doesn't involve any lift rides, stiff ski boots or long lines & offers you some quite time in the woods along with a killer aerobic workout. When you're ready to give it a shot you can either rent cross country gear from a local shop & head out on your own using 1 of the many outstanding cross country trails around Winter Park & Fraser or you can visit one of our Nordic Centers. At a Nordic Center you'll purchase a daily trail use pass and get access to a pristine groomed trail system. Remember to hydrate it may not feel like it while your doing it but cross county skiing is definitely a workout you'll feel the next morning
Snowshoe up to the Broome Hut
Rent snowshoes at a localsportst shop & they'll direct you to the Second Creek / Broome Hut Trail, a 2 mile (up& back) trail located on Berthoud Pass. Have some extra time? Book an overnighter! Gather your crew (skiers can skin up instead of snowshoe) pack some sleeping bags & tasty apps then spend the night at the top of the world in the Broom Hut. The hut was recently renovated & is meticulously maintained by the Grand Huts Association. Even though it's considered a hut you're not exactly roughing it. The Broome Hut comes complete with a pellet stove, full kitchen, indoor restroom, water access, even board games to get the party started.
Dog Sledding
When do you get to say you went on vacation and got to go dog sledding? This is one experience that's unique to the Fraser Valley & one that'll leave you with a great story for years to come. Dog sledding requires very little physical activity so just about anyone can partake. Dog sledding is one of those things that everyone loves, you just can't help but smile as an incredibly impressive team of sled dogs pulls you (with good speed) though a secluded forest behind Fraser. Our favorite part comes after the ride when you get to meet all the dogs & greet new puppies! Plus you'll get to fill your insta feed with puppy pics. Be sure to book your ride in advance with Dog Sled Rides of Winter Park.
Try Fat Biking
Try a new adventure on two-wheels this winter and go fat biking. Visit Snow Mountain Ranch in Granby to rent a fat bike and play around on their trails. The trail system is well marked & regularly groomed, meaning obstacles are limited & trails are plentiful! The best part about biking in the snow? When you fall it doesn't really hurt you just land in a pillow of powder laugh it off & get right back on.
Go Ice Skating
Enjoy free ice skating in various locations in Winter Park. Lace up your skates and experience the skating rink in the Village at Winter Park. Skating at the Resort is free & you can even participate in a free skating lesson. Or head over to Cooper Creek Sqaure in downtown Winter Park and do some laps on the free rink after exploring local shops. After skating at Copper Creek Square, sip on some hot cocoa or adult beverage at the one of the surround restuarants.
Snowmobiling
If you're a first timer definitely opt for a guided tour, a favorite is the Continental Divide tour offered by Grand Adventures Snowmobile Tours. This 2-hour trip can accommodate anyone from the adrenaline junkie to more mellow mamas. Kids as young as three can ride with a parent, and guides pace each tour to best fit the experience and comfort level of participants. Adventurers will have the chance to take off & rip a few laps in an open meadow, while the more mellow riders can stick to the trail & move at their own speed. If you've already had some experience on a snowmobile, go big and book an unguided rental (at least 4 hours) based out of Grand Lake, the Snowmobile Capital of the World.
Check out a Hockey Game
For many locals, catching an ice hockey game at the Ice Box Rink in Fraser is truly one of the greatest ways to spend an evening. Most games are played at night, and yes it is often very cold outside but you can stay warm with the heart pounding action and cheering for your team. Come prepared with a warm hat, cozy blanket & a little hot cocoa in your thermos.
Soak in the Hot Springs
If you're sore after a few days on the hill or craving some rejuvenation, the 40 minute drive to Hot Sulphur Springs is well worth it. The waters at Hot Sulphur Springs contain the highest concentration of natural minerals of any Hot Spring in the state. They have pools at different temperature ranges so you can alternate between blood boiling but feels so good to more temperate waters. Remember to bring slippers or sandals along, it's an outdoor hot springs & pathways can get icy.