Hiking & Climbing
Image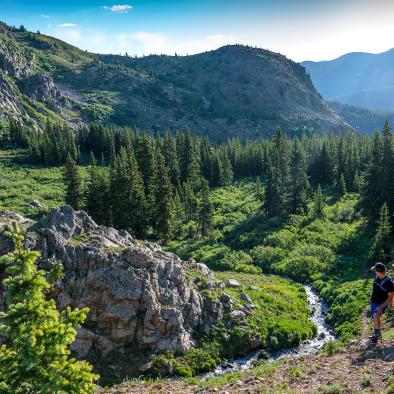 Tips & Trails
With hundreds of miles to explore, you're bound to find a hiking trail that has what you're looking for. Go for a day hike, enjoy an overnight backpacking trip, find scenic vistas, visit waterfalls, or search for high alpine lakes. You name it, we have it. Our trails are multi-use for hikers, bikers, horseback riders, cross-country skiers, and snowshoers. Check out our list of favorite day hikes, or more advanced, off-the-beaten-path hikes to help you see more of Grand County!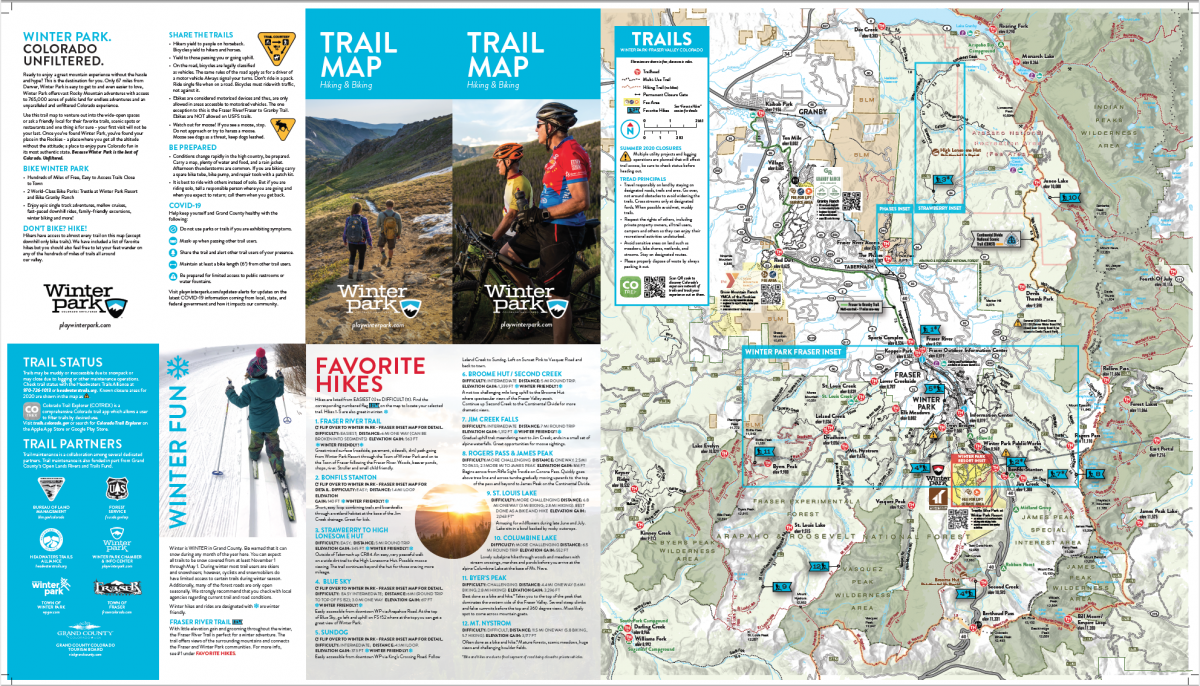 Hiking Trail Maps
MAPS & TRAIL TIPS: For updates on trail status, use COTREX (a mobile and desktop application for a statewide comprehensive and interactive trail map) to always have your maps with you. Stop by the Information Center in downtown Winter Park for hard-copy maps and additional information or details on road closures and trail work. 
Note: Check out Headwaters Trails Alliance's daily trail report too! 
Please follow Leave No Trace principles and keep Grand County clean and green!
Climbing Adventures - Indoor and Outdoor
Winter Park and surrounding areas offer both indoor and outdoor rock climbing adventures year-round. Check out our rock climbing resources, a great activity for all ages.
High Altitude Awareness
Be prepared for Colorado's ever-changing weather conditions. Afternoon thunderstorms are common in summer, so bring a rain jacket, warm layers of clothing and gloves, even on sunny days. Protect yourself from the sun by wearing a hat, sunscreen, and sunglasses. At high altitude, dehydration sets in rapidly, so be sure to carry plenty of water and don't drink from alpine rivers, lakes or streams without a water filtration device. Pack high-carbohydrate snacks such as energy bars. And most importantly, always tell someone where you are going and when you expect to return. 
Know Before You Go
Be sure to review and follow Leave No Trace principles as well as learn where to recycle and deposit trash. With the pine beetle affecting many of our forested areas and the US Forest Service managing tree removal and healthy reforestation, follow them for their latest projects and updates:
Winter Park Experience Pass
Pro Tip
Gain access to deals and discounts as well as the insider's guide to incredible local adventures and experiences. It is free and available on your mobile device.