Job Postings
Image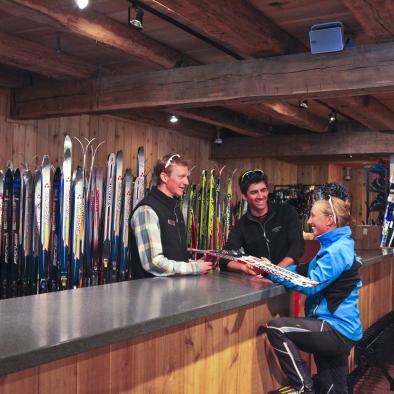 Visit WorkInGrand.com to find a job and housing in the best mountain community to live, work, and play.
__________________________
Safeway in Fraser - Multiple Positions
POSTED: Sept 1 - Full-time and Part-time: ( Go into the Fraser Store to see updated wages)
Cashiers  Full Time/Part Time $21.51
Courtesy Clerks  Full Time/Part Time $18.80
Starbucks  Full Time/Part Time $21.51 + tips
Deli Clerks  Full Time $25.00 Part Time $21.51
Meat/ Seafood  Full Time $25.00 Part Time $21.51
Bakery Clerk  Full Time $25.00 Part Time $21.51
Personal Shopper  Full Time $25.00 Part Time $21.51
Also, we offer a Ski Season Bonus 
Weekly pay and full benefits are available. Please apply at Safeway.com/Careers ​
Winter Park Babysitting Hiring Reservations Manager & Babysitters 
POSTED: Sept 19 2023 - Winter Park Babysitting Company is seeking Babysitters as well as a  Reservations Manager. Flexible hours, make your own schedule, Full-time or Part-time positions. Must have experience with infants through 10 year olds, be CPR certified and pass a background check. Application Here.
General Manager of Best Western Alpenglo Lodge Winter Park
POSTED: Sept 1 2023 - An outstanding opportunity for a General Manager with hotel experience at the award-winning Best Western Alpenglo Lodge! The ideal candidate has at least 2 years of hotel GM experience at a limited-service property and is excited to live and work in Grand County. Apply here
Domino's of Winter Park 
POSTED: Sept 1 2023 - Domino's of Granby
Did you know, Domino's Pizza is opening up in Granby near City Market? They are now hiring delivery drivers for $20-30 per hour. Become a driver! Apply Here.