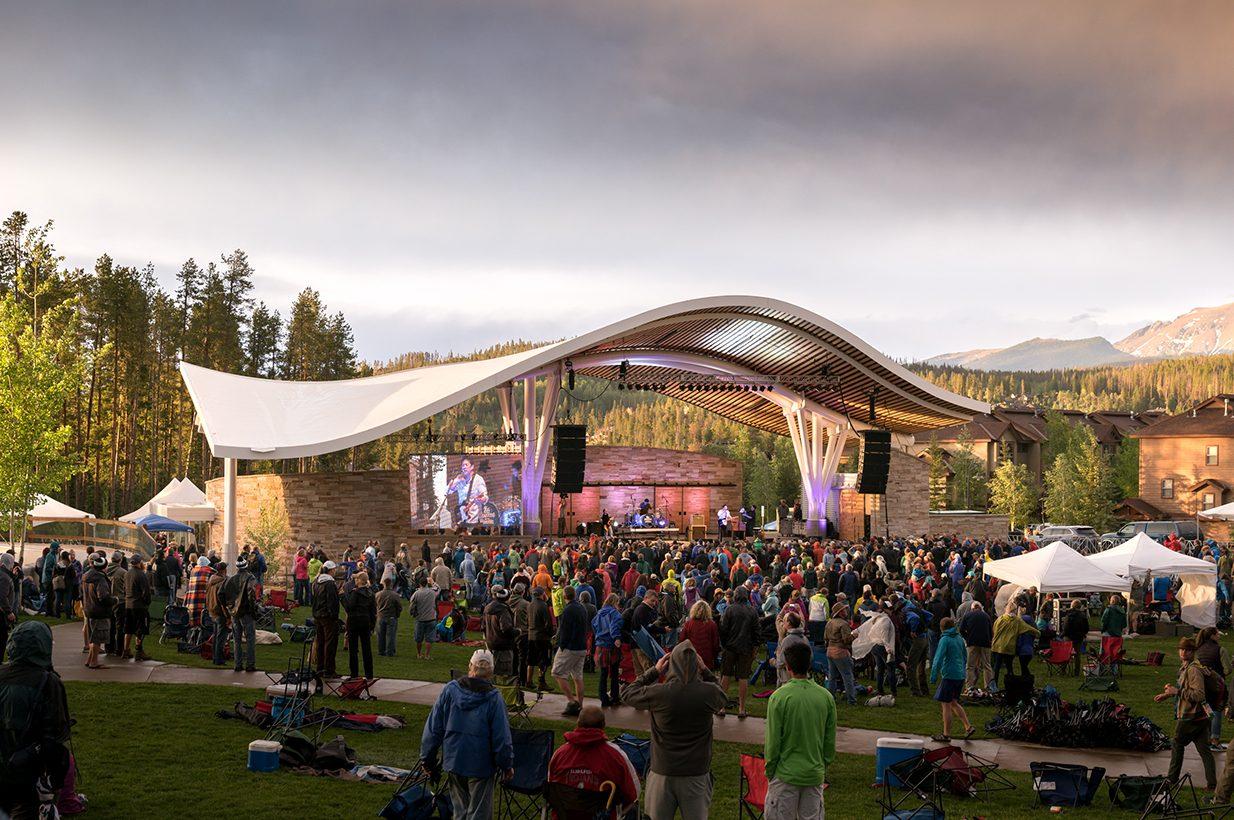 Rendezvous Event Center
at Hideaway Park, downtown Winter Park
Located in downtown Winter Park this is the perfect event and activity hub boasting a skate park, restroom facilities, shade structures, playgrounds and picnic pavilion - to name just a few. Located just across from the Visitor's Center in downtown Winter Park, Rendezvous Event Center at Hideaway Park is the perfect place to enjoy a day of family fun.
Looking for entertainment? In the winter, check out the sledding hill, where guests are provided free sleds. There are live music and a variety of events every weekend throughout summer. Bring your picnic dinner every Thursday evening for free live music or Fitness in the Park on Sundays. There's always something happening.
Reservation & Rental Policies
This venue is not available for rental. All areas and pavilions are available on a first-come, first-serve basis.
Upcoming Events
For a complete listing of events visit the event calendar here.
Amenities
Picnic shelter with barbecue grill
Picnic tables and benches
Restrooms and potable water
Paved paths along Vasquez Creek
Climbing/Bouldering Wall
Playground
Handicap accessible
Skatepark
Free sledding hill in the winter
Fire Pits
Amphitheater
LOCATION:
Rendezvous Event Center
Downtown Winter Park
78821 US Hwy 40
Winter Park, CO 80482