Winter Park and Fraser offer several ways to test your skills on the ice bring your own gear or rent from one of the local retail shops.
The "IceBox" skate rink at the Fraser Valley Sports Complex offers free public skating, as well as organized ice skating and hockey programs. Skates are available for rent on-site. For specific prices and details contact the Grand Park Community Recreation Center at 970.726.8968.
Snow Mountain Ranch/YMCA of the Rockies is a little further down the road (just 15 minutes from Winter Park). However, there is so much to do: you can turn your morning of ice skating into a full day of fun! After renting skates and taking a few spins on the rink, you and your family can go sledding, try craft building or engage in any activities you'd like, since they're all included in the day pass fee.
Head to Devil's Thumb Ranch Resort & Spa to practice your triple axel (or take it a little slower) on their private outdoor rink. Contact the Adventure Center at 970.726.8231 for details.
Last but not least, enjoy free ice skating lessons from 4-5 p.m.on Fridays, Saturdays and Sundays during the season at Winter Park Resort. Bring your own skates or rent them near the Village Ice Rink at Winter Park Resort. The outdoor ice rink is open from 10 a.m. to 10 p.m. daily, conditions permitting.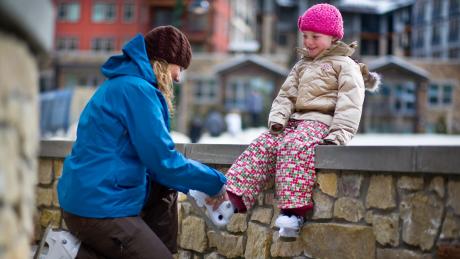 Village Ice Rink at Winter Park Resort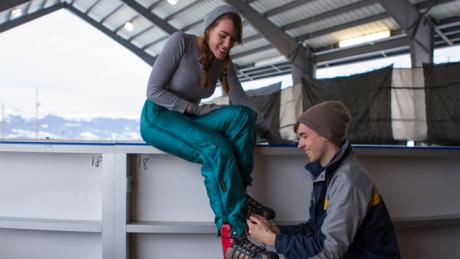 Ice Skating Snow Mountain Ranch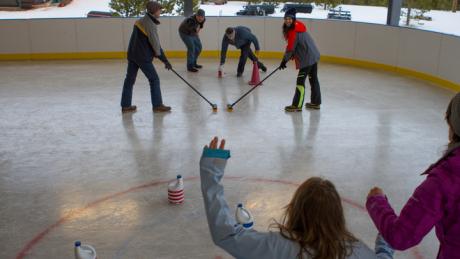 Broomball at Snow Mountain Ranch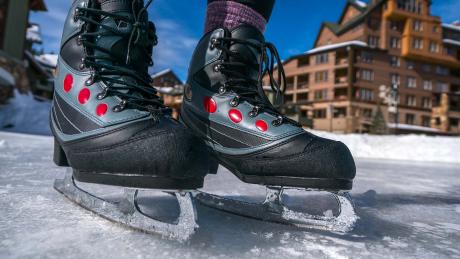 Village Ice Rink at Winter Park Resort