Beginner or expert, Winter Park and Fraser have hundreds of miles/kilometers of trails to show you that downhill is not the only way to get around on skis. There are a variety of trails that are snowshoe and cross-country friendly throughout Winter Park & Fraser.
We encourage you to stop by the Winter Park Information Center and pick up a Guest Guide, or view some of our recommended cross-country ski and snowshoe trails here. Many of our trails within the Arapaho National Forest, which surrounds Winter Park and Fraser are pet-friendly.
Looking to explore even more? Take a peek at our numerous winter activity maps here.
Nordic Ski Centers & Resorts
With 100 kilometers of trails at both Devil's Thumb Ranch Adventure Center and Snow Mountain Ranch/YMCA of the Rockies, and 35 kilometers at Grand Lake Nordic Center, nordic ski options are almost limitless.
Private or group lessons are available on beginner trails, while the experienced skier can enjoy longer trails with steeper climbs. Don't forget to inquire about classic or skate skiing through the Arapaho National Forest!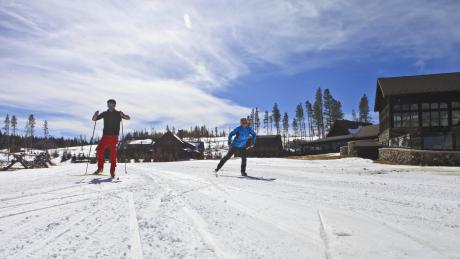 Cross-Country Skiing at Devil's Thumb Ranch
Cross-Country Skiing Through a Meadow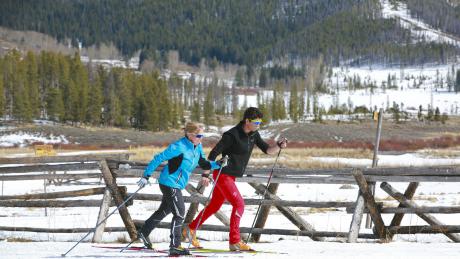 Cross-Country Skiing at Devil's Thumb Ranch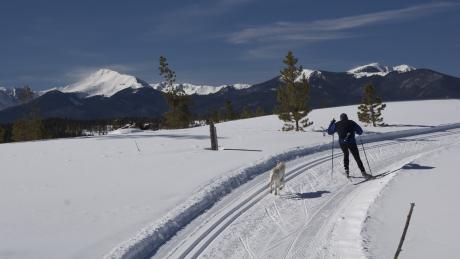 Cross-Country skiing in Winter Park, Colorado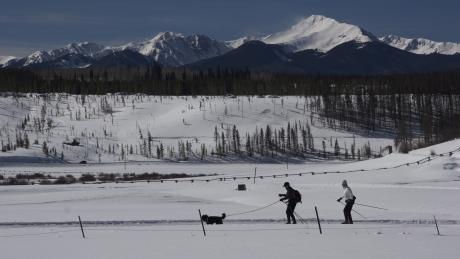 Scenic Cross-Country Skiing in Winter Park
Related to Cross-Country Skiing
#CrossCountrySkiing #XCSkiing