Winter Park for Non-Skiers
Image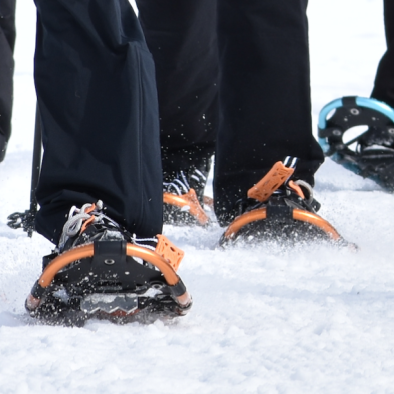 Who says you have to ski in order to enjoy a winter vacation? There's plent to do with out putting on a pair of sticks!
Pro tip: Sign up for a Winter Park Experience Pass and gain access to deals and discounts as well as the insider's guide to incredible local adventures and experiences. It is free and available on your mobile device. 
Indoor Fun
Try Bowling & A Movie
The Foundry Cinema & Bowl combines 2 of the greatest American past times in on location that just about everyone will enjoy. After your movie, grab a lane, an lace up those bowling shoes. Once you've exhausted your bowling arm you can try out shuffle board, pool tables, air hockey, and skee-ball. 
Shopping
Let's be honest, Grand County isn't exactly a shopping mecca. There's no traditional mall or strip center for miles and we like it that way. The lack of big box retailers means that you're able to score rare finds and artsy goods at locally owned shops. 
Hit Up The Rec Center
The Grand Park Recreation Center, located in Fraser, is one of the best facilities in the county and an endlessly entertaining way to spend the day. Soak in the hot tub, take a few laps in the pool, shoot some hoops, join a spin class, run it out on the track, conquer the climbing wall, take turns on the water slide...seriously the list keeps going. The Rec also hosts a variety of activity and enrichment classes too – check out their event calendar to see what's happening during your visit.
Visit a Local Yoga Studio
Stretch it out & leave it on the mat. Stop in for a sweat sess at one of the yoga and Pilates studios in Winter Park and spend an hour or so reconnecting with your self and your surroundings. Classes are offered for all abilities and at different times throughout the day so you're sure to fin one that fits your schedule. View class descriptions & times at one of our many studios. 
Book a Spa Day
With an above average population of athletes and vacationers it's no surprise that spas in Winter Park are among the best you'll ever experience. Go for deep healing to alleviate an injury or increase range of motion or look for a more pampered experience. Bottom line, no matter what ails you, you can find top tier services from reflexology to chiropractic care, acupuncture, massage work, pedicures, and more. 
Visit A Museum
Learn more about the area you've spent the last week enjoying. Check out a few of the local museums, including the incredible Headwaters River Journey and Cozens Ranch Museum. 
Craft Drinking Tour
Grand County has a surprisingly large number of home grown distilleries, wineries, and breweries. Go on a craft drinking tour and check out our distilleries, wineries & breweries in Winter Park & Fraser. Just remember to nosh on bites while you drink and get yourself a driver for the ride home. 
Play Outdoors
Tubing
Sledding and tubing in Winter Park are two winter activities that the whole family will enjoy. From mini-hills that tots will love to racing lanes that will thrill teens, everyone will have a blast gliding down our snow-covered slopes. And, with so many local hills to choose from, there are days of fun to be had for families and friends alike. 
SNOW CAT TOUR
Yes, you can book a ride in a snow cat. A scenic snowcat tour at Winter Park Resort is the perfect way to experience on mountain ski area views without actually having to make your own way down the mountain.
Cross Country Ski
Cross-country skiing is very different than downhill. You can start at a Nordic Center or head out on your own after renting skis from a retailer in town. 
Snowshoe
If you can walk, you can snowshoe. Trust us. All you have to do is strap on a pair of snowshoes over your sneakers/boots and start walking with your legs just slightly wider than usual. It's that simple. Plenty of trails to enjoy in the area. Learn more. 
Try Fat Biking
Try a new adventure on two-wheels this winter and go fat biking. Visit Snow Mountain Ranch in Granby to rent a fat bike and play around on their trails. The trail system is well marked & regularly groomed, meaning obstacles are limited and trails are plentiful! 
ICE SKATING
Plenty of places to lace up your skates and enjoy the ice. Learn more about free locations as well as paid venues. 
Snowmobiling
If you're a first timer definitely opt for a guided tour, a favorite is the Continental Divide tour offered by Grand Adventures Snowmobile Tours. This 2-hour trip can accommodate anyone from the adrenaline junkie to more mellow mamas. If you've already had some experience on a snowmobile, go big and book an unguided rental (at least 4 hours) based out of Grand Lake, the Snowmobile Capital of the World. Plenty of snowmobiling opportunities for all. 
Soak in the Hot Springs
If you're sore after a few days on the hill or craving some rejuvenation, the 40 minute drive to Hot Sulphur Springs is well worth it.  The waters at Hot Sulphur Springs contain the highest concentration of natural minerals of any Hot Spring in the state.