Five Colorado Peaks & 14ers Near Winter Park
Image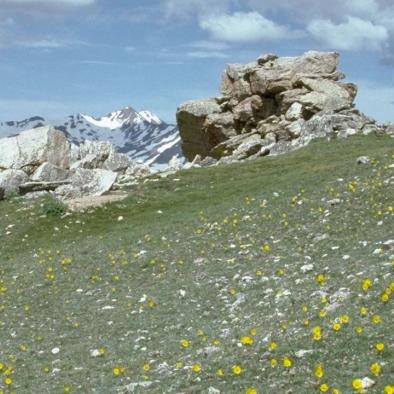 Nestled at the foot of the Continental Divide, Winter Park is a central location for all types of outdoor excursions. Surrounded by majestic Colorado mountains, there are numerous peaks and well-known 14ers near Winter Park that offer unbeatable opportunities for hiking, backpacking, mountain biking and more. Here are five of the best hiking trails to add to your summer bucket list:
Colorado Peaks
1. Byers Peak
Distance: 9 Miles
Elevation: 12,804'
Difficulty: Difficult
Byers Peak lies west of Winter Park and the Fraser Valley and is located in the Byers Peak Wilderness. The mountain soars more than 12,000 feet in elevation, offering hikers panoramic views from the top. To reach the summit, start at the Byers Peak Trailhead. The trailhead requires hikers to travel 1.8 miles along a closed off forest service road. A bike rack is located at the trailhead for those who want to mountain bike those first miles. The 9-mile Byer Peak Trail passes through forested areas of pine and aspen, streams and wildflower patches. Once you reach treeline, be prepared for rockier terrain and some easy class 2 scrambling to reach Byers Peak.
2. Parry Peak
Distance: 12.6 Miles
Elevation: 13,391'
Difficulty: Difficult
Parry Peak is the highest peak in the James Peak Wilderness, located southeast of Winter Park. While not quite a 14er, the hike to Parry Peak is a challenge, reaching above 13,300 feet in elevation and crossing two other peaks including Mt. Flora and Mt. Eva. To reach this distinct Colorado mountain, start at the Berthoud Pass parking lot and follow the trail toward Colorado Mines Peak. After about two miles, the trail connects to the Continental Divide Trail toward Mt. Flora. Hiking along the ridgeline, the trail to Parry Peak features expansive views from every side.
3. Stanley Mountain
Distance: 7.7 Miles
Elevation: 12,486'
Difficulty: Moderate
Located in the Vasquez Peak Wilderness near Winter Park, Stanley Mountain reaches more than 12,400 feet in elevation. The hike to the summit begins at the Berthoud Pass Trailhead. From the parking lot, you'll want to cross HWY-40 to reach the trail. The Berthoud Pass to Stanley Mountain trail features forested areas, wildflowers and scenic views of Winter Park and the Front Range. At around 3.5 miles, hikers will see the summit of Stanley Mountain - an unassuming rock pile 200 feet off the trail. With some easy rock scrambling, hikers can reach the summit point.
Colorado 14ers
4. Grays & Torreys Peaks
Distance: 8.5 Miles
Elevation: 14,270' and 14,267'
Difficulty: Difficult
About an hour away from Winter Park, hikers can climb the 9th and 11th highest peaks in Colorado. Grays and Torreys Peaks are considered easy 14ers in Colorado; however the hike is still rated as difficult. The hike begins at the Grays Peak Trailhead and passes streams and wildflowers from the start. Once you've reached the first 14er, there is a 500-foot drop along the saddle between Grays and Torreys. Rated as class 2, Torreys is the sharper peak and slightly more difficult to hike. With breathtaking panoramic views and a close proximity to Winter Park, these Colorado 14ers are some of the more popular ones in the state.
5. Mount Bierstadt
Distance: 7 Miles
Elevation: 14,060'
Difficulty: Difficult

Mount Bierstadt is another easy 14er in Colorado, especially for those climbing their first one. Still rated as difficult, the trail features expansive views, wildflowers, streams and shimmering lakes in the distance. While one of the most popular 14ers in Colorado, take note that Mount Bierstadt is rated as class 2, requiring some light rock scrambling near the summit. The trailhead is also only an hour away from Winter Park.
Have you decided which Colorado 14er, 13er or 12er to hike? Start planning your hiking adventure with our summer packing list and make sure to always check the weather forecast beforehand.