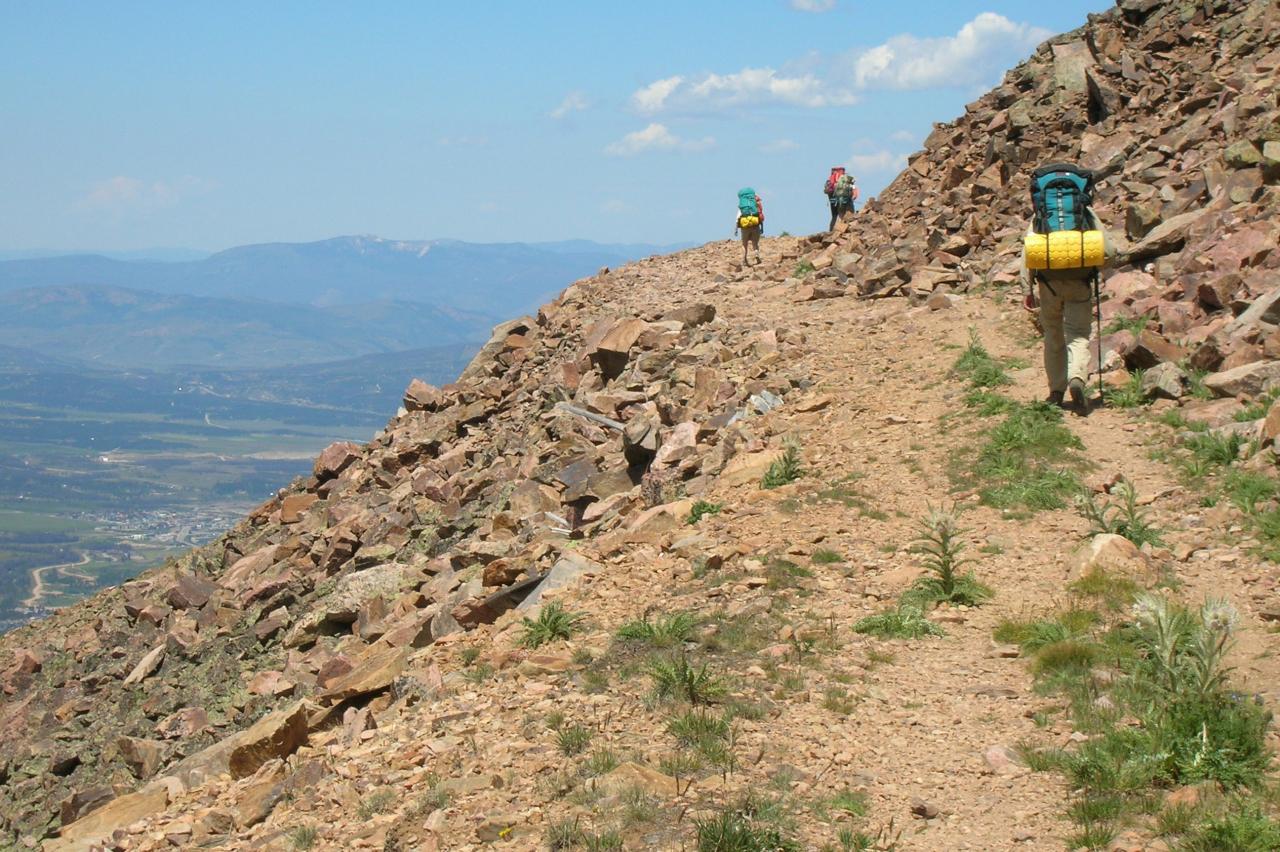 Beginner's Guide to Backpacking
Beginner's Guide to Backpacking
There's something gratifying about carrying all the essentials on your back and escaping into the great outdoors. Located in the Fraser Valley and surrounded by towering peaks, Winter Park is a great starting point for backpacking trips. There are a variety of trails suitable for a Colorado backpacking adventure from the quintessential Continental Divide to lesser-known trails just as beautiful.
For new backpackers or those just starting out, we've put together a beginner's guide to backpacking including what to pack and the best backpacking hikes to explore near Winter Park and Faser.
Choosing a Destination
For first-time backpackers, choose a well-traveled route - preferably one that's close to home. This will allow you enough time to hike and setup camp before dark. You'll also want to make sure there is a source of water nearby such as a creek or lake.
Packing Essential Gear
Backpacking gear is lighter and more compact than traditional car camping gear since you'll be carrying all the basics to survive in a single backpack. You'll want to pack light but efficient. Here's a list of essential gear to pack:
Backpack

Tent

Sleeping Bag

Sleeping Pad

Water Treatment

Stove & Lighter

Cooking Supplies

Map & Compass

Headlamp

Sun Protection

Personal Hygiene Items

First Aid Kit
When it comes to clothing, remember to layer. In the mountains, the weather can change drastically from day to night. Check the weather in advance and consider packing rainwear and an insulated jacket in addition to basic hiking clothing and footwear. Proper layers and hiking boots will keep you comfortable and ensure an enjoyable experience while backpacking Colorado.
Don't worry if you don't have all the gear yet. Winter Park has shops offering a full range of equipment rentals for backpacking and beyond.
Preparing Trail Food
Backpacking burns a lot of calories. To stay energized and keep the hunger away, plan for a nutritious breakfast, dinner and many snacks in between. Dehydrated meals require the least effort and are lightweight. However, if you want to spend less, try meal planning for your trip. Purchase non-perishable items such as pasta, noodles, instant oatmeal and soup mixes. You can also repackage items into resealable, reusable bags - then just add water when it's time to cook. Don't forget to bring a few spices to add extra flavor to your meal. For midday fuel, pack snacks such as protein bars, trail mix, dried fruit and jerky. Lastly, stay hydrated!
Best Backpacking Hikes Near Winter Park
Various national forests, wilderness areas and a national park surround Winter Park and offer backpackers multiple routes to choose from. Here are a couple of breathtaking backpacking hikes to try:
Mirror Lake and Crater Lake Trail
An hour north of Winter Park, the Monarch Lake Trailhead provides access to multiple trails in the Indian Peaks Wilderness. A popular hiking and backpacking trail, Cascade Creek Trail to Crater Lake is a 15-mile out-and-back trail leading to two lakes and a magnificent view of Lone Eagle Peak. For a one-night backpacking trip, setup camp at either Mirror Lake or Crater Lake - there are campsites around both lakes. For two nights, camp near Cascade Falls the first night and then near the lake the second night.
Continental Divide National Scenic Trail
The Continental Divide National Scenic Trail is more than 3,000 miles long, spanning multiple states and countries. However, just outside of Winter Park and Fraser, beginner backpackers can access a portion of the Contintental Divide starting at the Devil's Thumb Trailhead. The Devil's Thumb Loop is a 14-mile trail featuring lakes, meadows and wildlife along a section of the Continental Divide. A majority of the trail passes through the Indian Peaks Wilderness.
Overnight camping in the Indian Peaks Wilderness between June 1 and September 15 requires a permit from a ranger district office. For additional and current information, contact the Sulphur Ranger District at 970-887-4100.
Backpacking Etiquette
When planning a backpacking trip, always check the most current wilderness regulations and campfire bans at your chosen destination. Many wilderness areas require an overnight camping permit and have regulations such as keeping campsites at least 100 feet away from water and trails. To preserve the land's natural beauty and ecosystems, backpackers should always follow Leave No Trace principles.
With it's close proximity to Denver and scenic beauty, Winter Park is a great place to go for your first - or your next - backpacking trip in Colorado. And when you've completed your grand trek in nature, celebrate with a delicious meal at one of our local dining establishments.
If you're not quite ready for a backpacking trip, there are plenty of day hikes in and around Winter Park to explore!