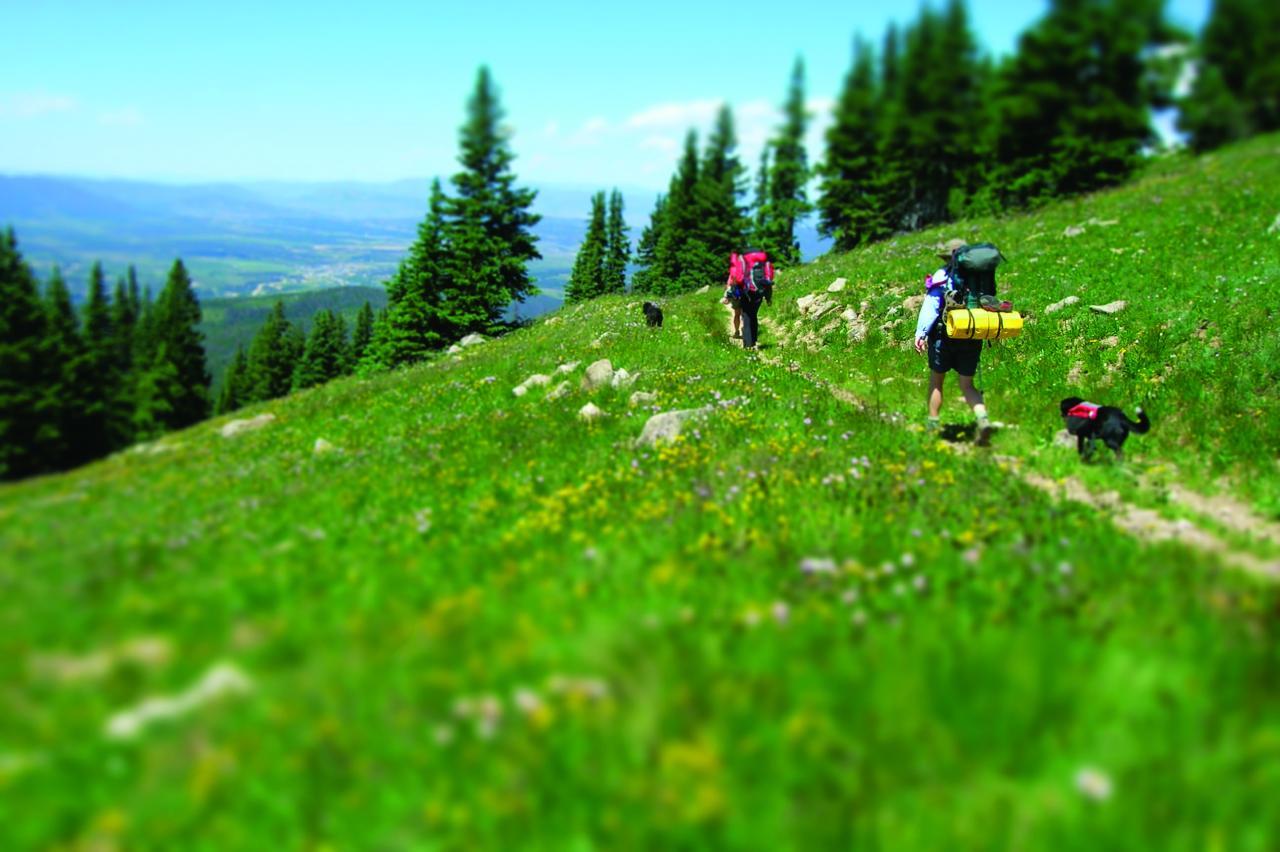 What to Pack on Your Summer Trip
Don't Forget Anything!
Summer Packing List
Colorado summers are some of the best in the world! Warm, sunny days with cool, starry nights. The temperature can swing up to 50 degrees F between mid-day and midnight. We always suggest layers in the summertime. View current weather conditions here.
Here are some summer packing ideas we've pulled together based on various things to do in Winter Park. Start packing for your next trip to Colorado's favorite Playground.
Pro tip: Sign up for a Winter Park Experience Pass and gain access to deals and discounts as well as the insider's guide to incredible local adventures and experiences. It is free and available on your mobile device. 
High-Elevation Adventure Gear
While Winter Park and Fraser are situated more than 9,000 feet above sea level, there are plenty of activities that reach even higher altitudes. If you're going
hiking
,
backpacking
, or simply taking a
scenic drive
, you can end up at elevations above 14,000 feet! At these heights, weather can vary significantly– afternoon thunderstorms and high winds are common. Consider packing or renting the following items. 
Rain jacket
Light fleece for layering
Hiking boots and heavy-duty socks
Water-resistant gear (tents, backpacks, etc. for backpacking/camping trips)
Bear canister (for overnight backpacking/camping trips)
Rafting, Kayaking, & Boating Gear
There are various ways to enjoy the rivers, streams and reservoirs on your Winter Park vacation. Some of the following items will be dependent on whether you're
rafting or kayaking solo or on a guided trip
. To save some packing space, consider renting these items once you arrive in Winter Park. 
Sport sandals or water shoes
Swimsuit and/or quick-dry clothing
Towels
Life vest or personal flotation device
Helmets (especially for navigating advanced whitewater rapids)
Waterproof dry bag for personal items
Mountain Biking Gear
Explore Winter Park and Fraser on two wheels and choose from hundreds of miles of trails for cyclists of all abilities. If you are biking, you'll need to bring or rent the following items. 
Bicycles and locks 
Helmets
Sneakers or cycling shoes
Padded shorts
Bike gloves
Repair kit (Spare tubes, patches, pump, tire levers, etc.)
General Clothing & Toiletries
No matter what type of adventure you choose, we recommend bringing the following items on your next summer escape to Winter Park. 
Hydration pack or reusable water bottle. Drink plenty of water on your visit – it's the number one way to help your body adjust to our higher altitude. 
All of the restaurants here in Grand County are "Colorado Casual!" No need to bring fancy clothes (unless you want to).
Swimsuit — nothing is better than a soak in a hot tub after a day of hiking, biking or just hanging out. The Grand Park Community Recreation Center also offers a lap pool, a lazy river, water slide, zero entry kiddie pool and a hot tub for lots of water play.
Sunglasses are a must to keep that bright Colorado sun out of your eyes. A wide-brimmed hat provides extra protection from the sun, as well. 
Extra sunscreen. It's easy to get sunburned above 9,000 feet. The air here is very dry and you may want to bring your favorite lotions and lip balm as well.
Band Aids or a first aid kit are good to have on hand. You never know when you'll need them.
If you have asthma or breathing difficulties, make sure you have supplies that will help in this area if you become short of breath.
Be sure to bring more of your prescription medication than you think you'll need. You never know if you might end up staying longer than planned here in the high country!
With all of the gorgeous mountain scenery, you won't want to forget your camera. Be prepared to capture the memories you'll make by packing your camera and a charging cord or extra batteries.