Sustainability
Image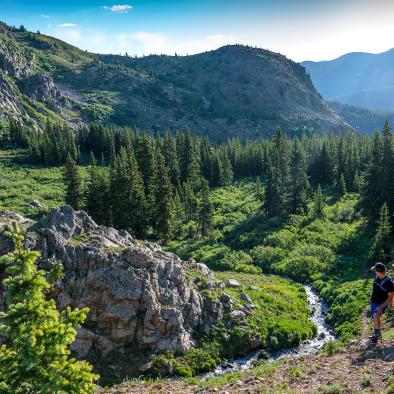 Community Environmental Efforts 
The Winter Park & Fraser Chamber is exploring sustainable tourism efforts and how to embrace economic, social, and environmental issues while improving visitors, vacationers, and locals' visiting and living experiences. Stay tuned for more information
The Lift - A free, year-round transit service to and from Winter Park Resort, Downtown Winter Park, Fraser and Granby
The Drop - The Drop is a community trash and recycling center located at 440 GCR 72 in Fraser. Single stream recycling is available at no charge, however, trash is a Pay-As-You-Throw (PAYT) system. PAYT trash bags are 40-gallon bags sold for $8.50 each.
Disposable Bag Fee - In early 2019, the Winter Park Town Council moved towards its goal of building a more sustainable community by approving a fee for retailers and grocery stores that use single-use plastic bags. Creating a "healthy & thriving environment" was identified as a primary vision for the future through the Imagine Winter Park initiative to develop a new Town Plan. Starting July 1, 2019, a disposable plastic bag fee of $0.20 per bag will be imposed.
Organization & Groups 
Headwaters Trails Alliance Adopt-A-Trail Program - Outdoor recreation is vital to the physical and economic health of Grand County. Maintenance of multi-use trails is a critical component of sustaining our outdoor recreation opportunities.
Colorado Headwaters Land Trust - The mission of the Trust is to preserve and steward open lands within the headwaters of the Colorado River for agriculture, water, wildlife and vistas, in partnership with landowners and for the benefit of all.

Grand County Wildfire Council - Through education and action, promote wildland fire prevention, preparedness, mitigation, and survival.
Headwaters River Journey - Education is the first step in water conservation and river preservation. Stay up to date with what's going on in the realm of water conservation.