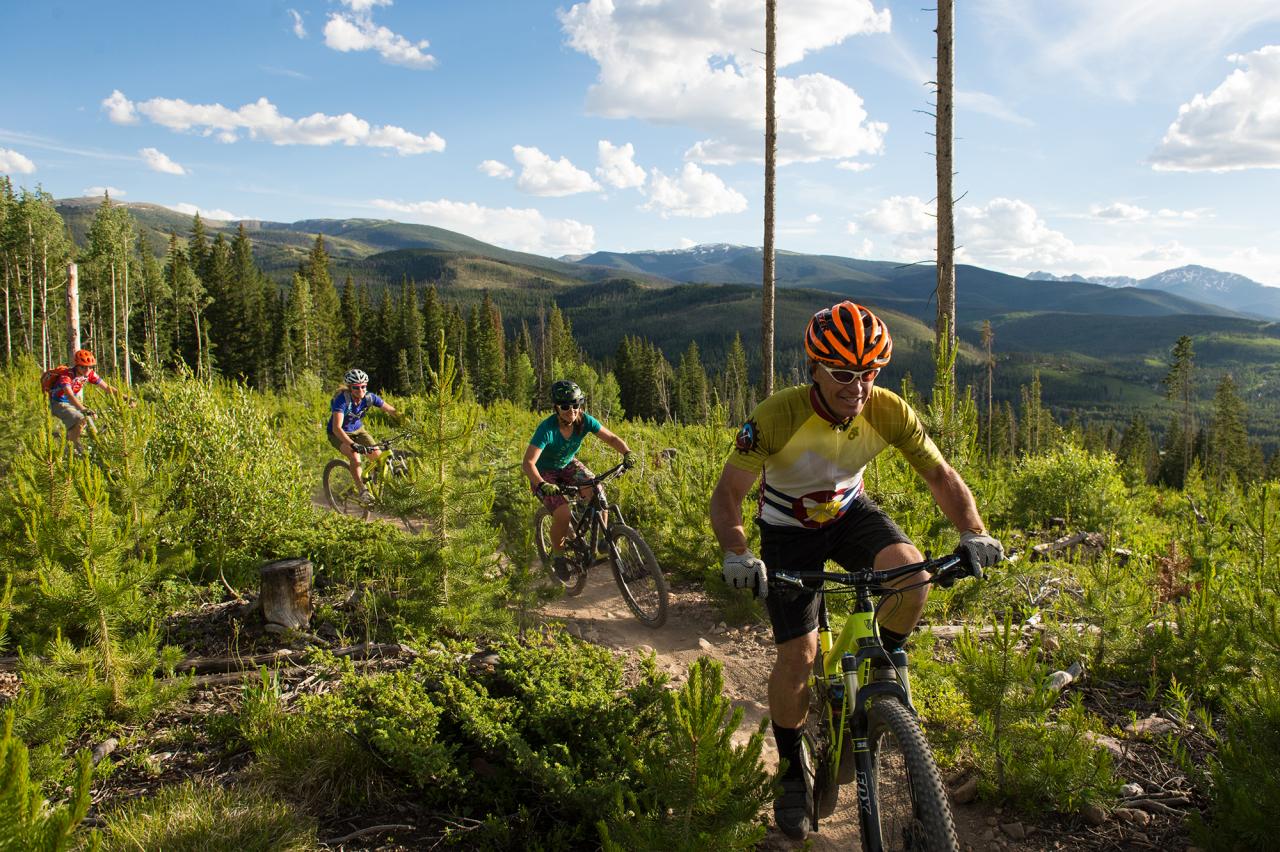 10 Things Under $20 to Do This Summer
Big Fun, Big Savings
10 Things Under $20 to Do This Summer
Affordable Family Fun
The Winter Park & Fraser Chamber knows it is important for families to stick to a budget when traveling. That's why the chamber has collected this list of 10 things to do for under $20 this summer in Winter Park. In fact many of these activities are free! Start your planning by exploring our lodging deals. 
1. Bike or hike the 600 miles of trails.
Hiking and biking are two of the most popular activities in Winter Park and the Fraser Valley. Luckily, there are plenty of trails that are absolutely free to explore! Once you hike the trails, you can't help but Bike Winter Park. If you have a bike, it's free! Affordable rentals are available at numerous bike shops around town.
2. Attend a free festival or event in Winter Park. 
Winter Park hosts affordable festivals and events nearly every weekend in the summer, including High-Note Thursdays (June-August/free), Fitness in the Park (June-August/free), Bike Winter Park Weekend concert (Aug 9-11/free), Blues After Dark (June 29-30/$20 for one day admission).
3. Ride Colorado's longest Alpine Slide. 
Winter Park Resort is home to the state's longset alpine slide. Cost is $20 for adults, $6 for kids 4 and under.
4. Play at Snow Mountain Ranch.
Play, even if you don't stay, at YMCA of the Rockies/Snow Mountain Ranch. Day passes are free for kids 5 and under, $10 for kids 6-12, and $25 for adults (12+).  Activities include disc golf, pool, basketball/volleyball courts, craft shop (additional fees apply), playgrounds and hiking.
5. Cast a Line in a Lake or River.
A great way to fill your morning with excitement? Try fly fishing or lake fishing. Don't forget a fishing license for anyone in your group who is 16 or older. Fishing in the Fraser Rivery Valley Lion's Club ponds is free for kids under 18. Inexpensive rod rentals are available across the street at the fly shop, or you can bring your own gear for free.
6. Visit Cooper Creek Square.
Cooper Creek Square in the center of Winter Park has free family fun throughout the summer with ice cream socials, juggling, comedy and magic stage shows, street performers, face painting and crafts and more!
7. Hit the movies or the bowling lanes.  
At the hip new Foundry Cinema & Bowl in Winter Park, movies are $12, $11 for children and seniors, bowling is $12/person/hour.
8. Attend a yoga class.
Mountain Moon Yoga offers a variety of yoga classes for all skill levels throughout the week for just $15 per class. 
9. Take a brewery or wine tour.
Take a brewery tour or do a wine tasting at the Hideaway Park Brewery, Moffat Station Brewery, The Library and Winter Park Winery, and Idlewild Spirits Distillery.
10. Learn local history. 
If history is a passion, visit one of the museums in the area. Cozens Ranch Museum is the site of the first ranch and stage stop in the Fraser Valley. Admission is $6/adults, $5/seniors (62 and older), $3/children (6-17) and free for children under 5. The Kauffman House Museum, which costs just $5 for adults and is free for kids 12 and under, is the last of the early Grand Lake log hotels in existence. At Pioneer Village Museum in nearby Hot Sulphur Springs tools, clothing and artifacts from the old West live on. Admission is $6/adults, $5/seniors (60 and older), $3/children (6-17) and free for children under five. 
Even though Colorado's Rocky Mountains are a popular destination in the summertime, there are still plenty of specials, packages, and discounted rates available. Stay during the week for the best prices this summer and to avoid the crowds on the trails!