Top 10 Winter Activities
Image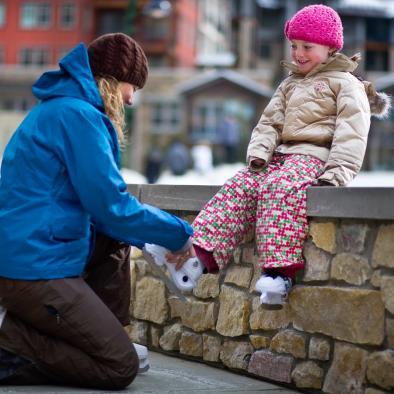 It's that time of year again: Another winter wonderland is just around the corner. And there are so many fun activities to enjoy up here during the snowy months. So where should you start? To help you out, we've created a quick list of the top 10 winter activities in Winter Park, Colorado Unfiltered.
1. Downhill Skiing & Snowboarding 
Grand County proudly hosts two downhill ski resorts: Winter Park Resort and Ski Granby Ranch. In addition to great outdoor fun on terrain for all abilities, our great resorts also offer lessons and rentals to get you going. There's a reason skiers travel from near and far to enjoy our incredible annual snowfall and thousands of acres of skiable terrain. Come see for yourself!  Learn More Here.
2. Cross-Country Skiing
In addition to downhill skiing trails, there are even more miles of cross-country ski trails to traverse throughout the area. Devil's Thumb Ranch, Snow Mountain Ranch, Granby Ranch, the Grand Lake Nordic Center, and Grand Park all provide scenic cross-country trails, with even more trails on nearby National Forest lands as well.  Learn More Here.
Many cross-country ski trails are also great for snowshoeing or even fat biking.
3. Tubing
With 7 different tubing hills, snow tubing is yet another family-friendly way to play. Rent an inflatable tube, hitch a ride on the lift, and hang on for an adrenaline-inducing ride down!
4. Snowmobiling
Yet another way to explore our miles and miles of winter trails is from the seat of a high-speed snowmobile. Several snowmobile rental options are available from Winter Park to Grand Lake and everywhere in between. See the sights on a guided tour, or explore the mountains on your own terms with an unguided rental. There are even miniature snowmobiles, called snow scoots, available for kids as well. Learn More Here.
5. Dog Sled Rides 
For a truly unique way to roam the backcountry in the winter months, check out a dog sled ride. Up to 3 guests can ride along in the sled as an experienced musher guides a team of huskies through the forests and meadows of Winter Park. You'll appreciate everything from the excitement displayed by the huskies as they getting hitched up to the stellar scenery.
6. Ice Skating
There are lots of locations to ice skate in and around Winter Park with skate rentals on-site. 
7. Hot Air Balloon Rides 
For a bird's eye view of the Fraser Valley blanketed in snow, take a tour in a colorful hot air balloon. From spotting wildlife on a low-level contour flight to soaring to spot mountain peaks for hundreds of miles in every direction, hot air balloon rides are a wonderful way to enjoy the Colorado Rockies in any season.  
8. Indoor Activities
Even more activities abound if you'd prefer to stay inside, from museums and art galleries to movie theaters and bowling. There's even indoor recreation at the Grand Park Community Recreation Center, including a climbing wall, pools, a waterslide, an indoor gym, and more.
9. Spas
Whether you're winding down from an exciting day of skiing, or you're just in need of a relaxing retreat to the mountains, our area salons and spas are the perfect way to pamper yourself. Enjoy a wide range of services including massages, manicures, facials, hair appointments, and even chiropractic services.
10. Restaurants
While our nightlife has been curtailed during the pandemic, our restaurants are still serving up delicious fare to enjoy at home with your family and friends. Eat well while in Winter Park. 
Another winter wonderland is just around the corner.