The Mountain Hut Experience
Image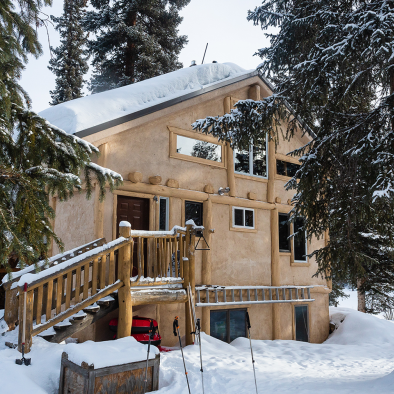 Imagine yourself in the Swiss Alps, and you're getting ready to head out for a backcountry ski tour. Now, this isn't your typical day-long Grand County ski tour, but instead, you'll be out in the backcountry for a full week. You have a 30 liter pack on your back. You're carrying snacks, extra clothes, and your emergency gear, but you left 7 days worth of food and your sleeping bag at home. Switzerland is home to a network of almost 1000 interconnected huts allowing people to travel between locations via alpine touring gear in the winter and by foot or bikes in the summer. Full-service Swiss huts allow travelers to leave cooking gear and sleeping bags at home. Hut lodging is booked through an online reservation system, and travelers can head out into the backcountry knowing that at the end of their day they will have a place to sleep and a warm meal awaiting them.
If this sounds like an appealing way to travel in the backcountry, you might be wondering if you can find a similar experience in Grand County. The good news is that you can.
In 1995, Andy Miller acquired the land he had been searching for to build his very own hut in Grand County. After spending a summer in Switzerland as a young boy and experiencing the country's hut system first hand, he was fascinated by them. Hut culture was different than anything that Andy had seen before. It was community. It was about having conversations with strangers. It was real. It was about getting out into nature and leaving your day-to-day worries (and electronics) behind.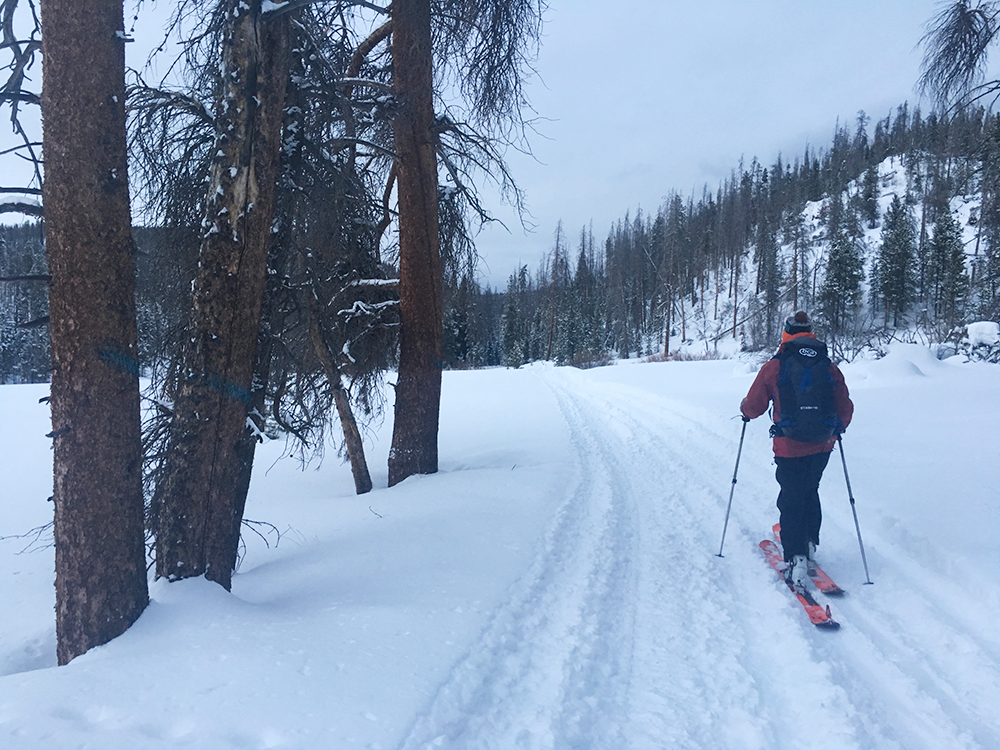 Andy opened The High Lonesome Hut the winter of 1995. Sitting 2.5 miles off the main road, guests can only access the hut via non-motorized methods of transportation. Travelers are encouraged to choose their mode of travel based on the season: summer calls for mountain bikes or hiking boots and winter is perfect for snowshoes, cross country skis, or even an alpine touring setup. From the parking area to the hut, travelers experience a rolly path that gradually ascends 600 feet. The 2.5 mile trek is perfect for families and beginners looking for a different kind of overnight adventure. To book the hut, guests reach out to Andy directly to see what nights are available.
The High Lonesome Hut has a full kitchen, running water, an indoor flush toilet and shower, wood stove and firewood, and mattresses and pillows. The hut can accommodate groups of up to 12 people. Unlike the huts in Switzerland, guests are required to bring their own food and sleeping bags. Once at the hut, guests have access to a nearby tubing hill, peaceful snowshoe trails, mellow backcountry skiing slopes, and board games for late night entertainment. 
When Andy built the High Lonesome Hut, he did so with the passion of getting people out into the woods with relatively low impact. Shortly after the High Lonesome Hut was complete, Andy formed the Grand Huts Association (GHA) with the vision of creating a backcountry hut system in Grand County. In 2013, the GHA opened the Broome Hut off of the Second Creek Trailhead on Berthoud Pass. A mile-long hike off of Highway 40, the Broome Hut sits at 11,350 feet and can sleep 16 people. Overnight guests are greeted by a large welcoming common area, a spacious shared kitchen, two bathrooms with composting toilets, and a pellet stove. In addition, the hut has a day use room and bathroom that is completely separate from the overnight area. 
The Broome Hut was built by volunteers and continues to be managed and maintained by people willing to donate their time and resources. These volunteers care deeply about providing spaces for people to enjoy the backcountry responsibly. The GHA's goal is to create an eco-friendly hut system in Grand County that would eventually connect Berthoud Pass to Grand Lake. To make this vision a reality, volunteers are needed. If you would like to learn more about volunteer opportunities with the GHA, you can learn more here. 
If the thought of relieving yourself in nature makes you nervous, a hut trip is the perfect solution. Mountain huts give people who are new to traveling in the backcountry an approachable experience complete with the comforts of home.  And although Grand County does not yet have a hut system as intricate as Switzerland's, we do have two beautiful huts to choose from. If you are interested in staying at one of the huts in Grand County, check out upcoming availability at the High Lonesome Hut and the Broome Hut.