Backcountry Safety
Image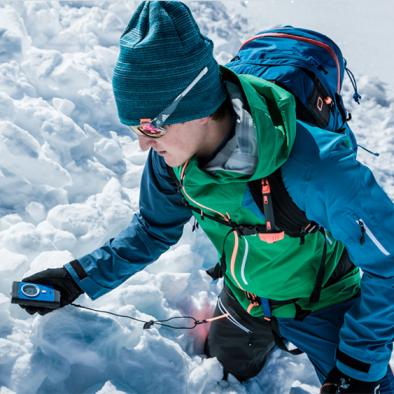 Backcountry has such a wild, adrenaline filled sound to it, but it doesn't mean this type of snow play is only for pros. With the right preparation, backcountry riding can be accessible to ski and snowboarders of many skill levels. Skiing in the backcountry is an excellent way to get out and explore the wild, raw terrain all while finding the freshest pow.
Avalanche Safety
Don't think you know, know that you know, be educated, you can check out some key AIARE Recreational Avalanche Training courses and resources here.
While there isn't an exact formula for calculating an avalanche, there are distinct signs to constantly watch for,  a few highlights are to look recent avalanche activity in the area. Follow local authorities and read up to date avalanche warnings. Check the Colorado Avalanche Info Center before making your plans for the day.
Scan the landscape closely before ascent and pay attention to any evidence of recent slides, such as unstable slabs or wet snow slide. You should be able to gauge the age of a slide by paying attention of the condition of the debris.
Look for cracking under foot and listen for whooping sounds during movement. These are signs that a lower slab is very unstable and that you need to immediately get off the slope.
Weather and altitude play a significant role in avalanche danger. Significant snowfall in 24 hours doesn't allow for snow to properly bond to the snowpack, and when coupled with wind can create an unstable surface. It's important to track weather conditions before heading into the backcountry.
Know Before You Go from Trent Meisenheimer on Vimeo.
SUGGESTED WINTER BACKCOUNTRY PACK - Tour Essentials
20-35L Ski Pack
Avy Beacon, Shovel & Probe for  Rescue
Packable down jacket/extra hat and gloves
Food
Goggles
1 liter of water/thermos
Electrolyte mix
Ski repair kit
First aid kit
Headlamp
Map/compass/GPS
Small tarp
Additional Options

AvaLung
ABS Backpack
Snow study kit
Small bivy sack

Boots
Skis
Touring bindings
Skins