Downhill Mountain Biking Trails
Image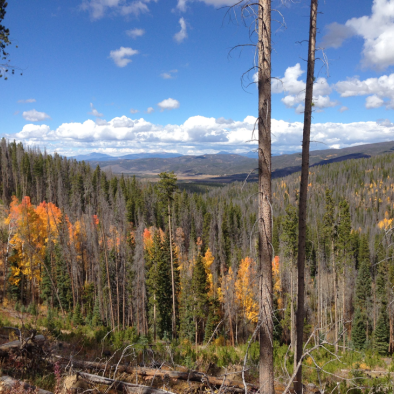 After Trestle Bike Park closes for the season, that doesn't mean it's time to put your bike away just yet.  There are plenty of great bike trails around Fraser Valley that you can ride your squishy bike on without spending half the day pushing it uphill.  This is for those of us who don't own a carbon enduro or some kind of power assist technology.  We shuttle the old fashion way in a pick-up with a tailgate pad, a couple of buddies, and plenty of dust for the smugglers grinding it out on the road to the trailhead.  Here are the top 3 trails to shuttle in Fraser and Winter Park during the off-season.
For updates on trail status, use COTREX (a mobile and desktop application for a statewide comprehensive and interactive trail map) to always have your maps with you. Arapaho-Roosevelt National Forest Service also offers maps or you can pick-up a trail map from the Winter Park Information Center.​
1. Arrow Trail
Intermediate | 1.4 Miles | +474 ft.
Across from the resort is Corona Pass Road and almost 3 miles up is the abandoned town of Arrow, Colorado.  There's not much to see there anymore besides a few old foundations, but it makes for a great place to stage a shuttle.  Where the trail crosses the road, go east and climb to the ridge for about 5 minutes then you can drop off the backside.
Arrow Trail has been rebuilt after the logging and now the berms are steep and packed in and the trail flow is fast without a lot of speed-sapping grade reversals or loose turns.  The bottom of the Arrow Trail intersects with South Fork Loop, take a right and head down to Ditch Trail which is a flat pedal section with a short climb at the end that you can take to Meadow Trail. This trail is in the Rendezvous community and is about a mile to the valley floor, so expect multi-purpose users and be aware of moose in the area.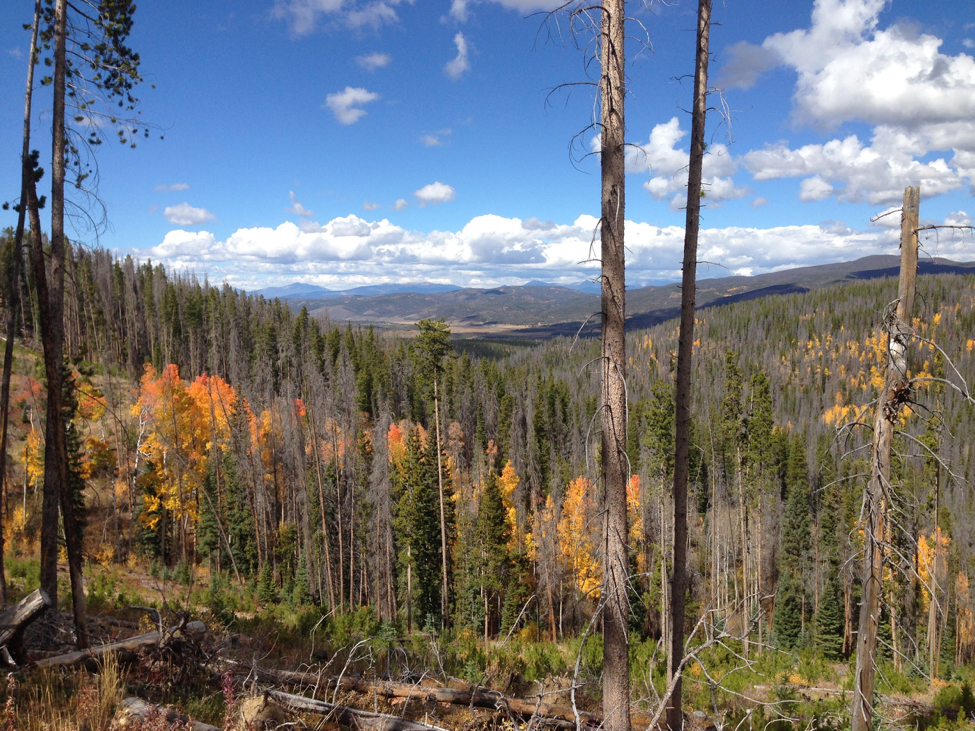 2. Bench Trail
Intermediate | 0.6 Miles | +154 ft.
Bench Trail is a quick and easy shuttle lap in the Rendezvous community between Fraser and Winter Park.  Follow Rendezvous Road to Pioneer Trail and up to Bridgers Trace.  At the end of the road is a trailhead that will lead you to Bench Trail.  It is a short climb to the high point of the trail, and then a fun descent through flat and smooth switchbacks in the tall grass.  About a half mile down is an intersection with Hawk Trail. Stay on Bench Trail for another quarter mile. Once in the gulley, look right for a trail that heads straight down and leads you to the bottom of Rendezvous Road and a parking area.
3. Leap Frog
Intermediate | 0.75 Miles | +511 ft.
In downtown Winter Park, head west on Vasquez Road and about a mile up stay right at the Y to CR 725, another mile and a half there is a small parking area on the right at the top of the hill, look for the trail head sign.  There are many dispersed camping sites near water along this road. The Leap Frog Trail winds through the forest and around its most distinguishing feature, giant boulders scattered throughout.  Keep your momentum flowing while you pick a line through rocky grade reversals and a few flat turns and you will be rewarded with rock drops and jumps.  This trail itself is only about a three quarters of a mile long but it leads into a few options at the bottom.  Go right and cruise down to the road to meet the truck for another lap or go left to D3 and Sunset Pink to Sundog for another two miles of casual downhill riding.
---