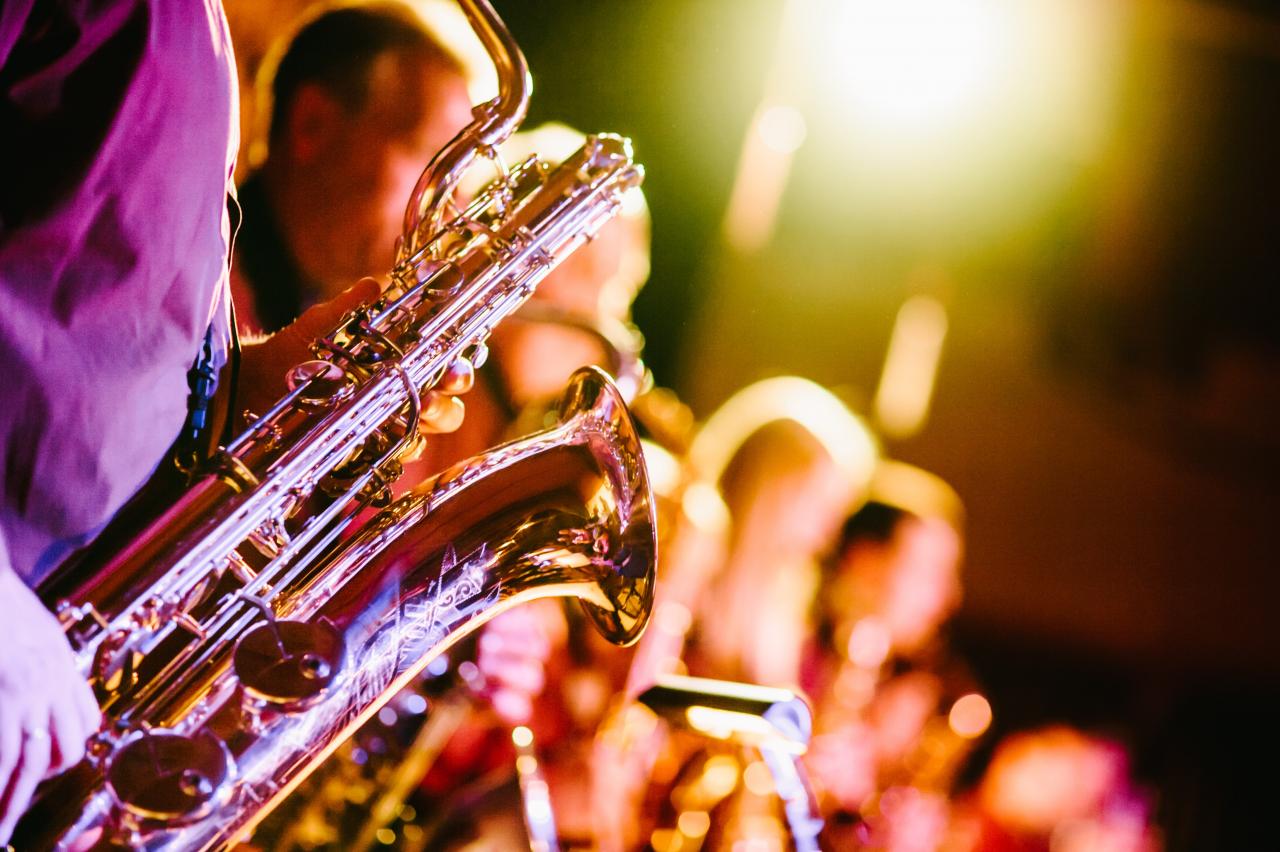 39th Annual Winter Park Jazz Festival
July 16-17, 2022
39th Annual Winter Park Jazz Festival
July 16-17, 2022 | Rendezvous Event Center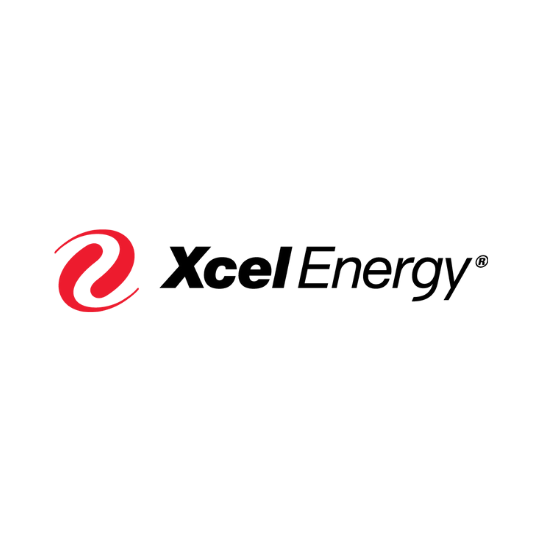 Presented by Xcel Energy
The 39th Annual Winter Park Jazz Festival is ready to welcome you back to Winter Park on July 16-17, 2022!
Jazz is coming back to Winter Park and we can't wait to welcome YOU back to town. The 2022 Event Line-Up is still being developed, follow the Winter Park & Fraser Chamber Facebook and the Winter Park Jazz Fest Facebook pages for the latest updates and information.
Box Office

If you are picking up tickets at will call, the box office will be open starting Friday, July 15 at 2pm. The Box Office will be located in the covered pavilion at the corner of US 40 and Rendezvous Way.
Friday, July 15 | 2pm-7pm
Saturday, July 16 | 7am-7pm
Sunday, July 17 | 7am-7pm
2022 Lineup
KEM | Chaka Khan
NAJEE | JONATHAN BUTLER | ADAM HAWLEY & JAZMIN GHENT | MINDI ABAIR & THE BONESHAKERS | MARION MEADOWS & ALEX BUGNON | SPECIAL EFX ALL STARS FEATURING CHIELI MINUCCI, NELSON RANGELL, TITA HUTCHISON, LAO TIZER, & KAREN BRIGGS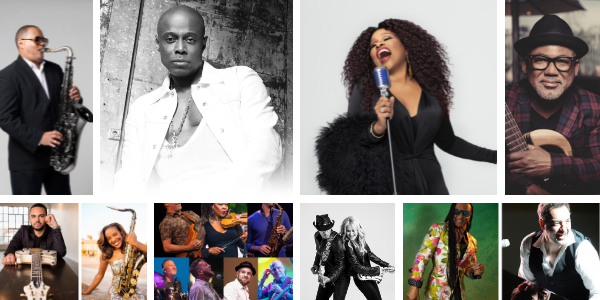 Saturday, July 16, 2022
All times are subject to change. This event is rain or shine.

11:00am - 11:30am – Brothers of Brass
12:00pm - 1:00pm – EFX ALL Stars
1:30pm - 2:30pm – Adam Hawley and Jazmin Ghent
3:00pm - 4:00pm – Najee
4:30pm - 6:00pm – Kem
Sunday, July 17, 2022
All times are subject to change. This event is rain or shine.



11:00am - 11:30am – Tarell Martin & C2 Mass Choir
12:00pm - 1:00pm – Marion Meadows and Alex Bugnon
1:30pm - 2:30pm – Mindi Abair & the Bone Shakers
3:00pm - 4:00pm – Jonathan Butler
4:30pm - 6:00pm – Chaka Khan
---
Saturday, July 16, 2022 | LINEUP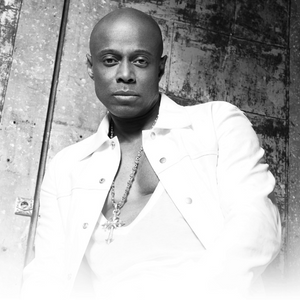 KEM
For all of his life, KEM has been driven by music and the emotions involved in bringing it to life. That passion stems from the days he spent as a child playing the old piano at his grandfather's church. KEM is an internationally renowned R&B singer/songwriter. He has one Platinum-selling album (KEM: ALBUM II); two Gold-selling albums (KEMISTRY; INTIMACY); three GRAMMY nominations; five #1 hit singles ("Love Calls," "I Can't Stop Loving You," "Why Would You Stay," "It's You" and "Nobody"), along with several sold-out national tours and international shows. Learn more about KEM.
KEM
---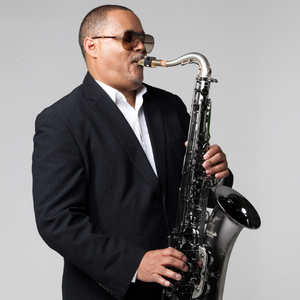 Najee
In a business where trends and artists come and go, Najee's name is synonymous with innovation, consistency and the best in contemporary jazz. The visionary has enjoyed an enviable three-decade career by staying true to his own artistic vision. The Multi-Platinum & Grammy Nominated saxophonist and flautist, Najee, is back with his new album "Center Of The Heart" featuring: Kenny Lattimore, Greg Manning, Darren Rahn, & Demonte Posey. Najee is a master storyteller. Najee's alluring charisma has a way of seducing you into his world. Learn more about Najee.
Najee
---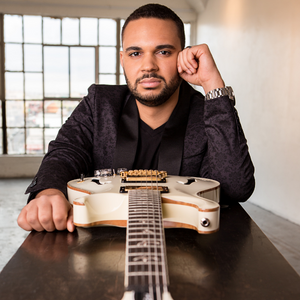 Adam Hawley & Jazmin Ghent
Adam Hawley
Nine #1 hits. 50+ dates per year. Adam Hawley has burst on to the scene as a celebrated and innovative artist, composer and band leader. Adam has also been a guitarist to the stars, appearing with a who's who list of artists in a wide variety of genres. Credits include Dave Koz, Jennifer Lopez, Brian Culbertson, Natalie Cole, Brian McKnight, and American Idol to name just a few. He holds a Doctorate of Musical Arts from the University of Southern California and currently teaches at Musician's Institute, Chaffey College, and Saddleback College. Learn more about Adam Hawley.ADAM
---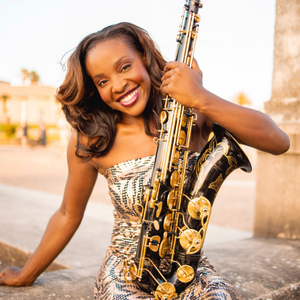 Jazmin Ghent
Jazmin Ghent is an international smooth jazz and gospel recording artist as well as an accomplished music educator. She was awarded the prestigious 2019 "NAACP Image Award" for Outstanding Jazz Album, "The Story of Jazz". She was nominated for 2019 Smooth Jazz Network's Best Artist of the Year and was voted 2017's Best New Smooth Jazz Artist. She has had 6 top 5 Billboard singles. In 2020, the US Embassy in Haiti invited Jazmin to work with musicians demonstrating the origins and progression of jazz. She also headlined the International Jazz Festival in Port Au Prince, Haiti. Learn more about Jazmin Ghent. JAZMIN GHENT
---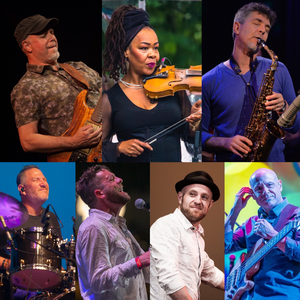 Special EFX All Stars featuring Chieli Minucci, Nelson Rangell, Tita Hutchison, Lao Tizer, & Karen Briggs
Guitarist, composer, producer, and arranger Chieli Minucci is the longtime leader of the Grammy-nominated jazz-fusion group SPECIAL EFX, a major force on the jazz and world music scene for more than 35 years. Chieli has just recently released his 35th anniversary CD, "All Stars" (Trippin N Rhythm Records). Chieli & Special EFX's previous release saw title track, "Deep as the Night," win Billboard Magazine's 2018 top honors, best-song-of-the-year. Minucci & Special EFX have recorded a combined 27 CD's, 8 of those being solo releases. In addition, Minucci has recorded and performed with many top pop artists and talented Jazz artists. Learn more about Special EFX All Stars.
EFX ALL STARS
---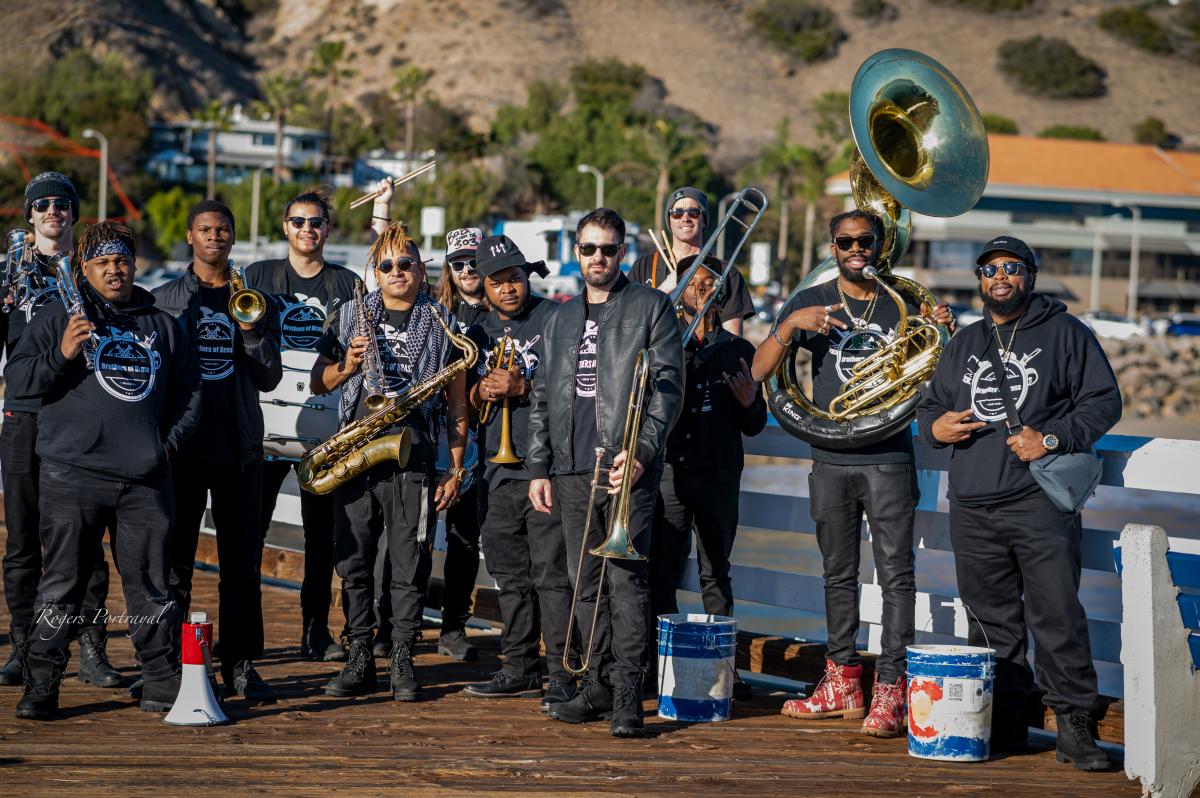 Brothers of Brass
The Brothers of Brass has its roots in the chance meeting and collaboration of two street performers on The 16th Street Mall in Denver, Colorado. Brothers of Brass has already grown to be one of the premier street bands in the country, but now we are trying to take it to the stage. Having already played some of Denver's finest stages, and having released our first full length album "Street Life Vol. I" last year, we are now on a mission to bring our music to stages across the U.S. and the world at large! With influences ranging from R&B to southern brass and psychedelic jam rock to trap hip hop, Brothers of Brass boasts a wide musical lexicon with a little something for everyone. Learn more about Brothers of Brass.
---
Sunday, July 17, 2022 | LINEUP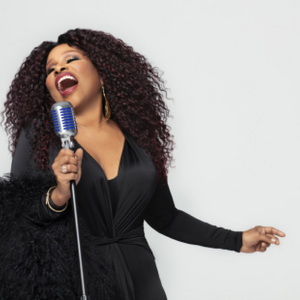 Chaka Khan
Chaka Khan is one of the world's most gifted and celebrated musicians, with a rich musical legacy, the 10-time GRAMMY® Award-winner is looking forward to a celebration of a lifetime. A songwriter, actor, author, philanthropist, entrepreneur and activist, Chaka Khan has influenced generations of recording artists. She has the rare ability to sing in seven music genres, including R&B, pop, rock, gospel, country, world music, and classical. Affectionately known around the world as Chaka, she is revered by millions of fans as well as her peers for her timeless, classic, and unmatched signature music style and ability. During her legendary career, Chaka has released 22 albums and racked up ten Number One songs on the Billboard charts, seven RIAA-certified gold singles, and ten RIA-certified gold and platinum albums. The late, great Miles Davis often said, "She [Chaka] sings like my horn." And the Queen of Soul, Aretha Franklin says, "[Chaka] is a one-of-a-kind, premier vocalist." Learn more about Chaka Khan.
CHAKA KHAN
---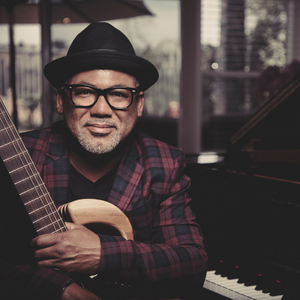 Jonathan Butler
Jonathan Butler is a singer-songwriter and guitarist who leads a life few can imagine. Born in South Africa under the shadow of apartheid and raised in poverty, Butler was the first non-white artist to play on South African radio and appear on national television. Though his musical abilities would take him away from the world he grew up in, Jonathan would neither forget the plight of his fellow South Africans, nor the man that led them to freedom. It is for this reason Nelson Mandela credits Butler's music as having inspired him during his imprisonment. In more ways than one, Jonathan Butler is representative of South Africa. His commitment to his craft came to fruition with his self-titled debut album, which received a Grammy® nomination for the pop hit "Lies." An instrumental "Going Home" earned him another Grammy® nomination and the mid-tempo ballad "Sarah, Sarah" confirmed Butler's place in popular music. Learn more about Jonathan Butler.
JONATHAN BUTLER
---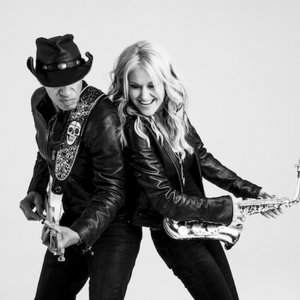 Mindi Abair & The Boneshakers
One of the most recognized and sought-after saxophonists, two-time GRAMMY nominee Mindi Abair has been electrifying audiences with her dynamic live performances and sax prowess since her debut album in 1999. You might know her as the featured saxophonist on American Idol, sitting in with Paul Shaffer on The Late Show with David Letterman and The Roots on The Tonight Show Starring Jimmy Fallon, or as the first solo saxophonist touring with Aerosmith since 1973. She has garnered twelve #1 radio hits in the jazz and blues world, two #1 spots on the Billboard Contemporary Jazz Album Chart and two #3 spots on the Billboard Blues Album Chart. In 2018, Mindi Abair and The Boneshakers won 8 Independent Blues Awards including Artist of the Year and Best Blues Song fan award for the Independent Music Awards for "Pretty Good For A Girl" featuring Joe Bonamassa. Learn more about Mindi Abair.
MINDI ABAIR
---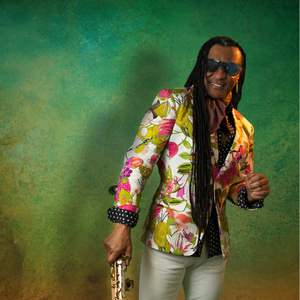 Marion Meadows & Alex Bugnon
Marion Meadows
Legendary, Multi-Award-Winning saxophonist Marion Meadows continues to raise the bar in Contemporary Jazz. His latest Album, "TWICE AS NICE" delivers on all cylinders, with an all star cast of producers! Jeff Lorber, Chris "Big Dog" Davis and Paul Brown combine to make this another milestone in the Marion Meadows saga. Meadows continues to be a crowd favorite on and off the stage. Meadows is a semi-pro cyclist, graphic artist, designer, and photographer. Marion received a doctorate from Wilberforce University in 2016. Learn more about Marion Meadows.
MARION MEADOWS
---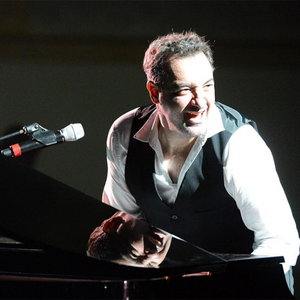 Alex Bugnon
Alex Bugnon has been a prolific, energetic force on the contemporary music scene for almost three decades. A renowned musician, composer and bandleader, Bugnon hales from the picturesque town of Caux, Switzerland – 4 miles above Montreux, site of the world-famous Jazz Festival. Shortly after moving to New York City, Alex began touring with almost every R&B artist, such as Melba Moore, Freddie Jackson, Patti Austin, James Ingram and Glenn Jones to name a few. It was no coincidence that Alex was embraced by an R&B/soul audience, after all his love of music was rooted in an appreciation and understanding of classic jazz and soul-based artists, Horace Silver to Herbie Hancock, Thelonious Monk to Ahmad Jamal and from Art Blakey to Earth, Wind and Fire." This was his inspiration and it easily translated into his own compositions and in his delivery of the standards. Learn more about Alex Bugnon..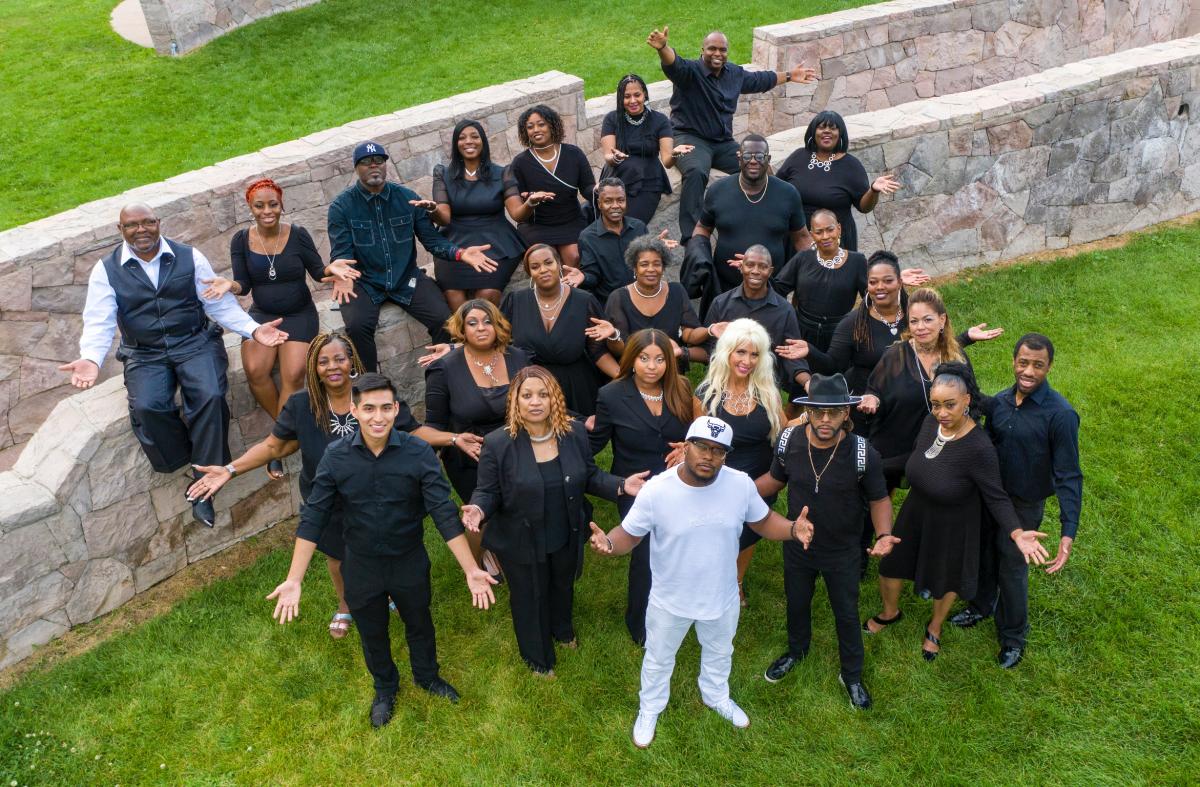 C2 Mass Choir
The C2 Mass Choir is a professional, community-based choir, under the leadership and direction of musician and producer, Tarell Martin. C2 is the reignited extension of the original Stellar Award-Winning Colorado Mass Choir, created and founded by Joe Pace. The C2 Mass Choir vision and mission is to use their gifts, graces, and abilities to do good in the community through singing that touches hearts, inspires change and growth, and encourages people to fulfill their God-given dreams.
---
TICKETS:
SCHEDULE | Saturday & Sunday
9:00 am Early Entry ticket holders
9:30 am Disabled access
10:00am GA & VIP
11am-6pm Music
PLEASE NOTE: All dates and times are subject to change.
LOCATION:
Rendezvous Event Center, Downtown Winter Park
78821 US Hwy 40
Winter Park, CO 80482
Volunteer Information | Sponsorship Information | Vendor Information
---
EVENT RULES & REGULATIONS
All times are subject to change. RAIN OR SHINE. ALL SALES ARE FINAL, NO REFUNDS. If an event is canceled or rescheduled, or the venue is closed, you will be updated via email as soon as information is available, we will send an email to the address you provided in the ordering process (you must use a valid email address with your order).
Venue Regulations
Please read the Winter Park Jazz Fest rules and regulations for the Rendezvous Event Center. These policies are in place to protect our attendees, musicians, and staff as well as designed to provide the most pleasurable Festival experience for all attendees. Learn which items are permitted and which are banned from the venue.
*Please note that the Rendezvous Event Center is a smoke, vape, and pet free venue during this event.

There will be a Chamber approved photographer onsite photographing this event. Event photographs will be used by the Winter Park & Fraser Chamber for advertising and marketing purposes. Review the full photo policy.