Fall Escapes
Image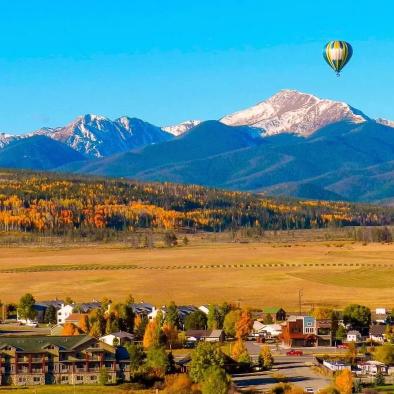 Plan Your Fall Escape in Winter Park. 
Brilliant colors & Big Savings 
Fall is one of Winter Park and Fraser's best-kept secrets. Rich hues blanket the mountainsides and cool, crisp air is perfect for high-altitude adventures. Add in a packed lineup of family-friendly festivals and events, epic hiking trails, scenic gondola rides and big lodging discounts, and it's no wonder why fall is such a magical season to explore.
Hike Among the Aspens - One of the most popular reasons people visit is for fall colors. Before the snow falls and Winter Park's trails require snowshoes or cross-country skis to get around, break out your hiking kicks and wander among the yellow aspens. Not sure which picture-postcard trail to try? Check out our guide to the best hiking trails for fall. 

Ride the Scenic Gondola - Sit back and enjoy front-row views of the Continental Divide from the scenic gondola at Winter Park Resort. After a smooth ride up to 10,700 feet, disembark for awe-inspiring views in every direction before hiking back down. Or pause for a breather and some refreshments at Sunspot Mountaintop Lodge.
Take a Scenic Drive - Once you're in Winter Park, you won't be able to miss the fall colors, but a scenic drive can help show you more. Take a scenic drive to spot wildlife. Drive Trail Ridge Road during elk bugling season in nearby Rocky Mountain National Park! Stop by a visitor center if you're unsure where to start; our knowledgeable information center staff have great recommendations. View more of the top scenic drives for fall. 
 
Fall Escapes Presented by Rendezvous Colorado