Top 4 Waterfall Hikes
Image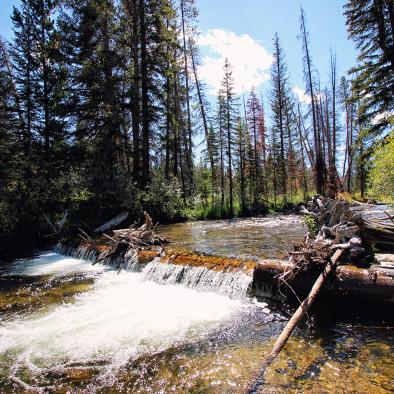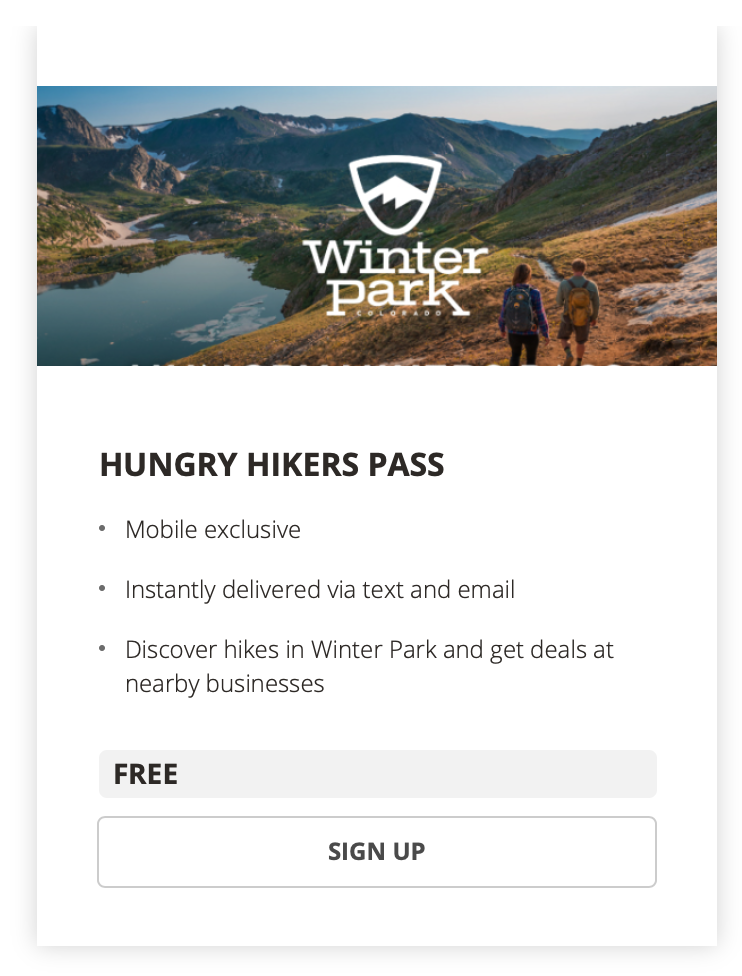 There are endless hikes to choose from in and around Winter Park, but only some offer views of breathtaking Colorado waterfalls. This summer explore the various wilderness areas around Winter Park and relax to the sound of rushing falls.
MAPS & TRAIL TIPS: For updates on trail status, use COTREX (a mobile and desktop application for a statewide comprehensive and interactive trail map) to always have your maps with you. Stop by the Information Center in downtown Winter Park for hard-copy maps.
NOTE: Check out Headwaters Trails Alliance's daily trail report too! 
Check out these top four waterfall hikes:
Adams Falls Trail
Distance: 0.6 miles
Elevation: 8,500'
Difficulty: Easy
Near Grand Lake, the Adams Falls Trail on the west side of Rocky Mountain National Park features beautiful Colorado waterfalls. Hike through shaded areas of aspen and conifer before coming upon Adams Falls, just 0.3 miles from the East Inlet Trailhead. There are a couple of observation areas to view the waterfalls before looping back to the trailhead.
For a longer and more challenging hike, continue on the East Inlet Trail to Lone Pine Lake and beyond. The difficulty changes to moderate as elevation and distance increase. The roundtrip distance to the first lake, Lone Pine Lake is around 11 miles with a maximum elevation of 9,900'.  
Grand Lake is just north of Winter Park. The drive to the East Inlet Trailhead takes about 50 minutes.
Cascade Falls Trail
Distance: 7 miles
Elevation: 8,850'
Difficulty: Easy-Moderate
The Cascade Falls Trail is another popular waterfall hike located on the west side of Rocky Mountain National Park. The trail starts at the North Inlet Trailhead and passes through meadows, forests and a river for a scenic hike to waterfalls. At 3.4 miles from the trailhead, the Cascade Falls are a stunning site, rushing through narrow chutes and over large boulders.
The North Inlet Trailhead is also located near Grand Lake, only five minutes from the East Inlet Trailhead. From Winter Park, the drive takes about 50 minutes.
Crater Lakes Trail
Distance: 6 miles
Elevation: 10,600' at Lower Crater Lakes
Difficulty: Moderate
Located in the James Peak Wilderness, the Crater Lakes Trail passes through forests of spruce, aspen and conifers.  Beginning at the  East Portal Trailhead, it follows along a creek featuring waterfalls when the water levels are high enough. While the trail ends at the Lower Crater Lakes, there's also an option to continue on half a mile to the Upper Crater Lake. However, there is no maintained trail to the upper lake, and the climb can be steep, requiring light scrambling. The Crater Lakes Trail is also a great backpacking hike with many areas to set up camp.
The James Peak Wilderness encompasses 17,000 acres east of Winter Park. Access to the East Portal Trailhead requires about a two-hour drive from Winter Park.
Mirror Lake and Crater Lake Trail
Distance: 15 miles
Elevation: 10,360'
Difficulty: Moderate-Difficult
The Monarch Lake Trailhead is just north of Winter Park and provides access to the Indian Peaks Wilderness. For a more challenging and less-trafficked hike follow the Cascade Creek Trail to Crater Lake. The hike from the Monarch Lake Trailhead to Crater Lake is just under 15 miles, making it a moderate-difficult hike. The trail has many vantage points overlooking waterfalls and ends at Mirror Lake and Crater Lake with a spectacular view of Lone Eagle Peak.
The Indian Peaks Wilderness borders the James Peak Wilderness to the north. The Monarch Lake Trailhead is located near Lake Granby and is about an hour's drive north from Winter Park.
After exploring these grand Colorado waterfalls near Winter Park, head to town and unwind at one of our local restaurants and bars. Then start planning your next adventure with our top hiking trails for wildflower viewing.
Winter Park Experience Pass
Pro Tip
Gain access to deals and discounts as well as the insider's guide to incredible local adventures and experiences. It is free and available on your mobile device.