Top 5 Spots for Fall Color near Winter Park, Colorado
Image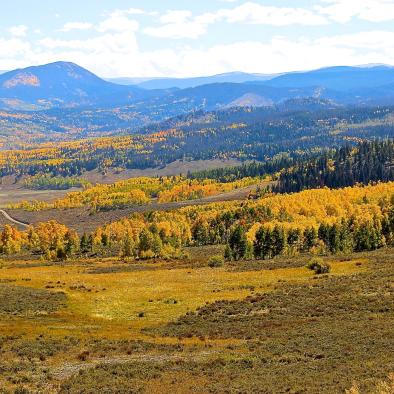 It's that time again in the high country! Fall is upon us, and the leaves are beginning to change color. As the seasons change, our mountain colors explode into a vibrant mix of autumn hues. The leaves don't change to yellow up here, they turn gold.
Here are five of our favorite spots around town to take in all the fall color:
Discovery Loop/ Jim Creek Trail
This popular hiking trail is just 3 miles South of downtown Winter Park. The trail follows Jim Creek into the James Peak Protection Area. The sound of the creek creates a relaxing trek into the woods. The trail is approximately 7 miles round-trip, gains 1,225 feet and is considered moderate. The trail opens to beautiful meadows with views of James Peak and dozens of aspen groves that cover the mountainside.
Creekside/ Flume Loop Trail
Located in Fraser, approximately 10 minutes from Downtown Winter Park, the Creekside/ Flume Loop trail is a local's favorite! The trail has a variety of terrain, including bridges crossing over St. Louis Creek and open meadows with great views and golden aspen groves. This trail is enjoyed by bikers and hikers alike. The loop is approximately 5 miles, and it's considered easy. There is small lookout bench that allows for beautiful views of Byers Peak. With the creek below, willows all around and Byers in the distance, it is truly a spot worth sitting for a moment and soaking in the surroundings.
Cottonwood Pass/ County Road 55
A short pass linking Granby to Hot Sulphur Springs, Cottonwood Pass is a must-drive during leaf-peeping season! Covered in aspen groves, this quick drive will leave you wanting to turn around and check it out again! County Road 55, approximately 10 miles North of Winter Park, is a designated Colorado Scenic Byway (and for good reason). You will drive past some of the most historic ranches in the county; just beware of free range cattle in the area! You'll pop out in Hot Sulphur Springs, where skiing began in Grand County, and back onto Highway 40 which is also the Colorado River Headwaters National Scenic Byway!
Granby Ranch
Address: 1000 Village Rd, Granby, CO 80446
Granby Ranch is located approximately 20 minutes from Winter Park and offers free chairlift rides through late September. From the top of the chairlift, you can access miles of hiking trails to explore Granby Ranch's 5,000 acres of Rocky Mountain splendor. You'll discover stunning mountain views, the Fraser River, excellent Fall color and plentiful wildlife.
Rocky Mountain National Park
Rocky Mountain National Park has over sixty peaks that tower above 12,000 feet, trout-filled streams and rivers flowing along flower-filled trails, and miles and miles of trails to explore. More than 415 square miles of protected mountain terrain allows visitors plenty of breathtaking views and incredible scenery. The park is full of fall color this time of year, not to mention tons of wildlife, including elk and moose!
Looking for more? For help planning your trip to Rocky Mountain National Park, visit their website.