Top 6 Family-Friendly Things to Do in Winter Park
Image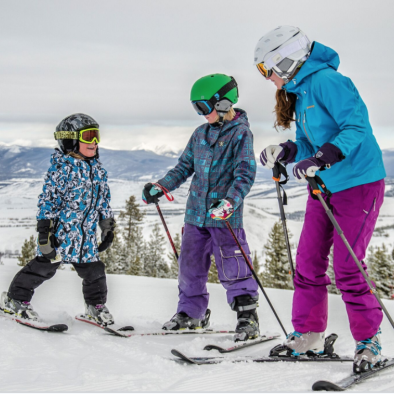 Winter Park is a playground for adults and children alike. But what are the best ways to get your whole family to truly fall in love with the area? Here are our favorite family-friendly things to do in Winter Park to keep the whole family smiling, year after year:
1. Explore Our Trails
Anyone who has visited Winter Park even once knows that one of the best things to do when the sun is shining is to take a hike. But did you know that there are plenty of family-friendly hikes that feature stunning views, easy inclines, and even arrays of beautiful wildflowers? Explore our family-friendly wildflower hikes on your next trip!
Or, if your family likes a little more of a challenge, there are plenty of options available in the nearby Rocky Mountain National Park, from long but easy strolls to steep and difficult climbs.
2. Visit Winter Park Resort
Winter Park Resort isn't just for snow bunnies. In the summer months, the resort transforms into a family-friendly activity paradise. With increasingly popular attractions like Colorado's longest Alpine Slide and Trestle Bike Park in the heart of biking country alongside unique activities like a human maze, a mini-golf course and more, Winter Park Resort is a must-visit, even after the snow has melted.
3. See a Little Bit of Everything
Sometimes it's nice to see a little bit of everything on a trip, especially if your kids have short attention spans. One of our favorite ways to do this it to try out a scenic drive or even a train ride to end up at all the scenic vistas around Winter Park. Make up your own family game of Bingo or "I spy" to keep the little ones' attention. You'll be surprised how much wildlife you might see in one day!
4. Become a Cowboy for a Day
With plenty of local vendors who offer guided horseback trail rides, wagon rides, and hayrides, Winter Park is a great place to try out being a cowboy for the day! Parents and older kids will love the unique way to explore the Rocky Mountain backcountry (plus taking in the remarkable views), and the younger kids will love meeting the horses. 
If your family loved their day on horseback, it's easy to extend the cowboy experience with our summer and fall rodeo events in the area. You might be inspired to come back for these annual events next year!
5. Experience Snow Mountain Ranch
If your family loved their time at Winter Park Resort, there's plenty more where that came from. Not too far away, Snow Mountain Ranch - YMCA of the Rockies offers even more resort fun! You won't want to miss the newest summer activity trend: Summer Tubing. Even though it is worth the drive just for the tubing, plan to stay for the day to try out some of their other unique adventures including zip lining, canoeing, and more!
6. Catch a Show
One of the best things about Winter Park in the summertime is that hardly a week goes by without a signature event, live music show or family-friendly festival happening in town. Be sure to check out our current events calendar to see what family-friendly events or shows are happening when you're in town. (There are sure to be a few!)
Looking for more? Explore our full list of summer activities and year-round activities, or plan ahead for a family-friendly winter getaway!