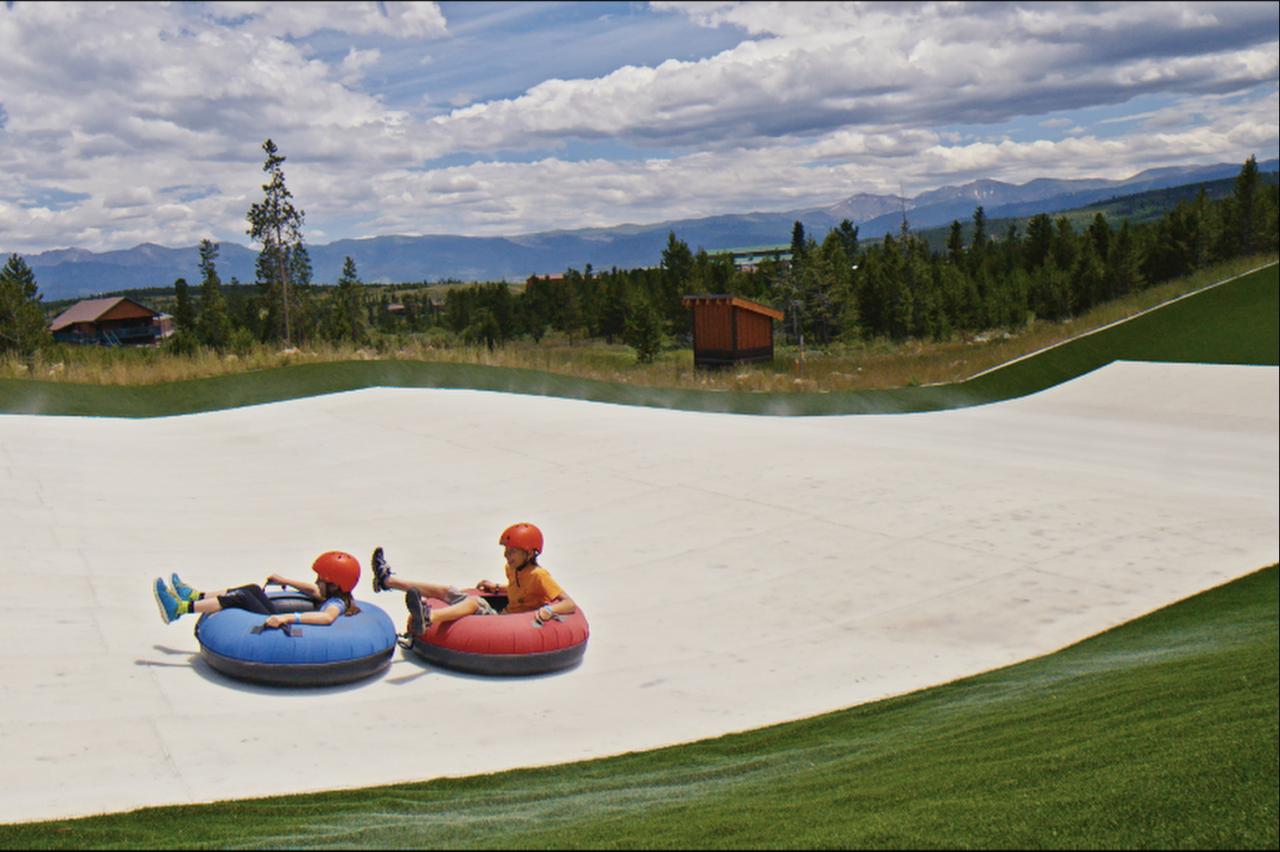 Summer Tubing
A New Way to Experience Summer
Summer Tubing
Snow Mountain Ranch has turned tubing into year-round fun with its Snowflex® tubing slope from Briton Engineering Developments Ltd. This is only the third tubing hill of its kind in the United States and the first summer tubing hill in Colorado (there are only two in the states)!
Reservations, Rules and Amenities
Guests staying on-grounds can reserve time slots for the tubing hill three days in advance at the programs building. Day visitors can reserve time slots the day of their visit at the programs building. We highly recommend that guests book a time slot three days in advance. If you're a day visitor, please call the program department on the morning of your visit to check for open times: 970.887.2152 ext. 4135.
Helmets are available for no additional cost.
Children ages 3-6 must ride with an adult (children 2 and under cannot ride).
Flip-flops are not allowed; shoes must be secure. Please do not wear loose fitting clothing or hats.
A concession stand and bathrooms are available at the top of the hill for guest convenience.
Snow Mountain Ranch guests can use the tubing hill free of charge! Members of the YMCA of the Rockies or another YMCA (with proof of membership) can use the tubing hill for $15 per person and receive a complimentary day pass. Prices* for day visitors are as follows:
$35 per person, ages 13 and older
$25 per person, ages 6-12
$15 per person, ages 3-5
*Prices subject to change. A full day activity pass is included in this price and gives access to mini golf course, tennis courts, the indoor pool and sauna, hiking and biking trails, free family programs and much more.