Camping in Winter Park
Image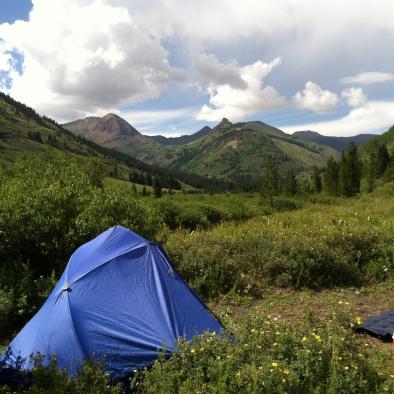 Camping Tips for Winter Park, CO 
ALWAYS check Grand County fire restrictions before planning your camping trip.  
Properly dispose of or store any food items and trash before going to bed (put your cooler, cooking equipment & trash in your car or lock box). If you don't it's bad news bears...awful pun intended.
Be aware of wildlife - moose & bears are frequently sighted in camp areas.  Remember you are sleeping in their backyard, keep your distance and never feed or antagonize wildlife.  
Tell someone at home exactly where you are going & when you're planning to be back
Bring a map...a real map.  We've learned the hard way - phone reception can be spotty  don't rely on your phone's navigation.
Just like ya learned in Cub Scouts - always leave an area cleaner than you found it!
Winter Park summers aren't complete without a camping trip! That's why camping in the mountains tops our list of must do activities for any fun-filled Winter Park adventure. How those conversations held around the campfire seem to mean more, a night's sleep on the hard dirt leaves you more refreshed than when you sleep in your own cushy bed, and even hot dogs grilled on the fire leave you more satisfied than a 5-star meal! If you're considering a trip to Winter Park or the Fraser Valley for a late summer camping adventure, check out some of our top tips on where to camp, what to pack & what to know before you go, you can be sure everyone in your group will leave a happy camper!
Latest Campground News
Up to Date Information
Deciding Where to Camp
The first choice you have to make is what type of camping trip you're looking for.  We'll make it easy & give you 2 options.  You can either go to an established & maintained campground or you can get a little more rugged and choose to find a dispersed campsite within the National Forest. Not sure which way you're leaning? Let's break it down…
Dispersed Camping
This is more of a choose your own adventure experience requiring slightly more work but offering even more reward.  When you disperse camp you decide how far removed you want to be & how much work you want to put in.  No services are provided, you are responsible for bringing your own water, bringing or finding your own firewood & burying your own personal waste. Whatever you pack in you must pack out.