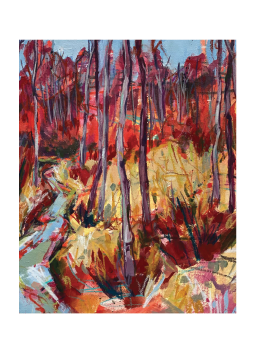 100 Days : 93/100
MEDIUM: Acrylic
BIO: Missy is interested in the journey of life and how each step taken gets us closer to wherever weare going. It can be easy to focus on what you want to achieve or on carrying out the mundanetasks of everyday life and forget that the 'getting there' is what shapes and molds us. Missy'spaintings are about embracing all the moments that make us who we are.
HOMETOWN: Steamboat Springs, CO
I Venture Out Because… 
I love the unpredictable beauty you find. Free from human interaction, nature creates masterpiece after masterpiece.
WEBSITE & SOCIAL