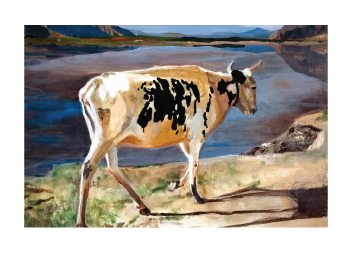 The Wander, Tibet 2009
MEDIUM: Oil on canvas
BIO: Millar is a Colorado native, but lived much of her adult life in New York City. She also lived for stints in Europe, South America, Tibet, Maine, Michigan and Los Angeles. She returned to Grand County in 2011.
HOMETOWN: Denver, CO & Fraser, CO
I Venture Out Because… 
I venture out for perspective. New experiences help to reframe and expand the mind, they heighten awareness and appreciation of things known and offer up new things to be learned.
WEBSITE & SOCIAL