Jazz Festival How to Guide
Image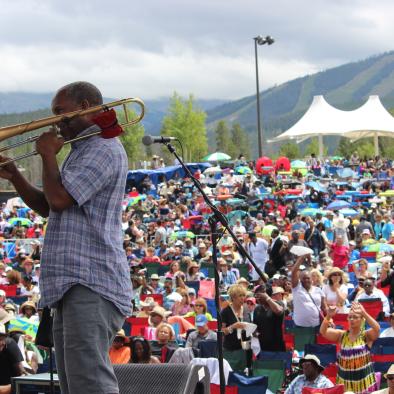 The Winter Park Jazz Festival has been delivering smooth jazz sensations to the mountains of Winter Park, Colorado for almost 40 years. Winter Park offers music festivals all summer long and the Jazz Festival is one you don't want to miss. They always bring in incredible acts. The crowd is always on their feet dancing. And the backdrop of the Rocky Mountains and the Continental Divide never disappoint. Here's a little insight on how to do the Winter Park Jazz Festival right, where to splurge and tips and tricks to save!
First things first, lodging. Prime lodging locations will be booked as soon as the previous year's show is over. If you want to be within walking distance from Rendezvous Event Center at Hideaway Park, you'll need to contact a lodging company ASAP to have a good pick of properties. Click here for lodging companies in Winter Park, Winter Park has a Free Transit System that runs all over the town of Winter Park and Fraser. If you want to save money on lodging by staying further away from the venue, you can still get a Free ride to & from Hideaway Park all weekend! Head to TheLiftWP.com for bus schedules!
Year after year the Winter Park Jazz Festival does sell out. Tickets go on sale typically in the beginning of April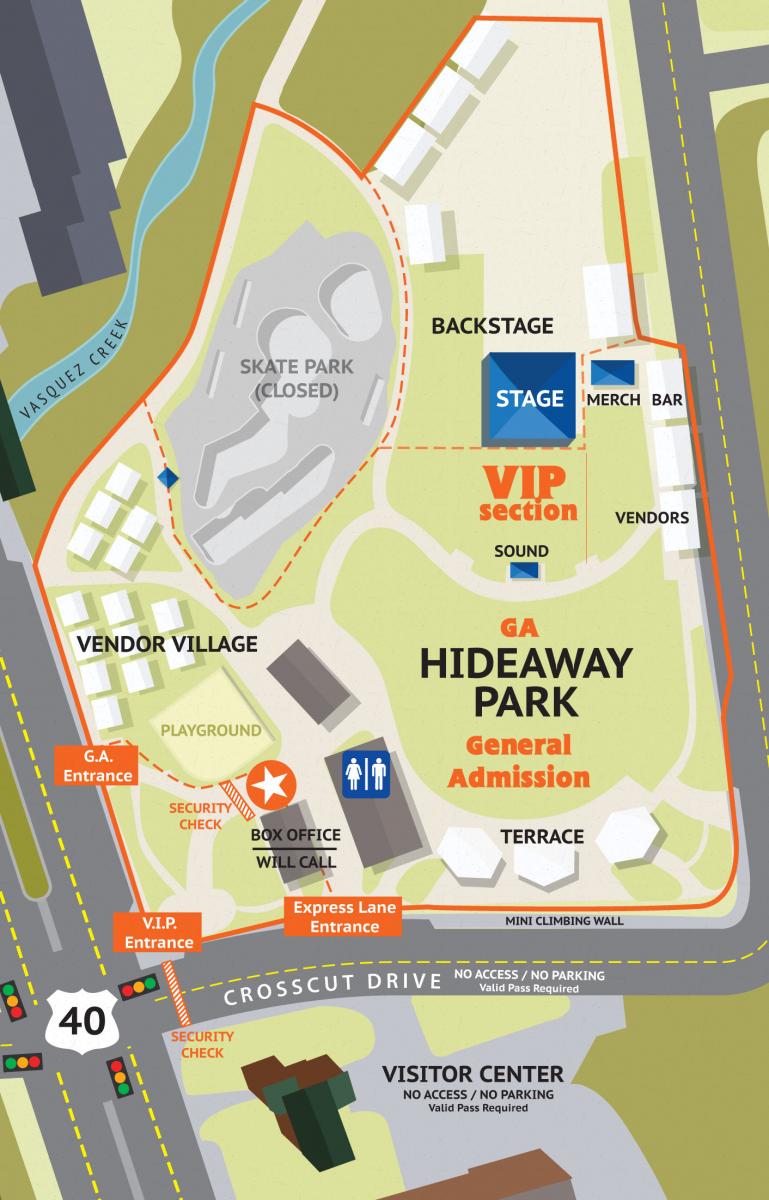 and they go fast! Get your tickets early and erase any fear that you might miss out on this amazing music event. Ticket options are: General Admission, VIP Admission and Express Lane Passes. I will tell you after seeing over 20 shows at Rendezvous Event Center at Hideaway Park, there is not a bad seat in the place. That said, splurge for the VIP and the Express Pass and I'll tell you why. If you love jazz music, if you love dancing and singing along, the experience is in the VIP section. Each year at least one of the artists brings members of the crowd on stage and their picking out of the VIP section. VIP section provides chairs for each ticket so your don't have to carry around heavy lawn chairs too. Whether you purchase VIP or General Admission the Express Lane Pass is worth the extra money to get into the venue before the mail gates open. If you are holding a VIP ticket then the Express Pass is going to get you even closer to the stage for prime viewing of your favorite Jazz artist. If you've decided to save some money with the General Admission ticket, the Express Pass will still get you in before the gates open so you can plot your dancing territory!
Now that you've booked your lodging and secured your tickets for the Winter Park Jazz Festival, here are a couple ways to save money during the big weekend. While you are not allowed to bring in large or hard-sided coolers, small soft-sided coolers (6 pack size) are permitted. You may also bring empty hydration packs to fill with water once you enter the venue. Bring your own factory-sealed plastic beverages and small snacks to save on food and drink costs from the concessions.  Keep an eye on the Winter Park Jazz Festival page for a full list of what is and is not permitted inside the venue. Ticketed Event rules. 
People that enjoy the Winter Park Jazz Festival typically like to party! Be sure to ask around for local after parties and check the PlayWinterPark Event Calendar for other local events!