How to Spend a Winter Day in Winter Park
Image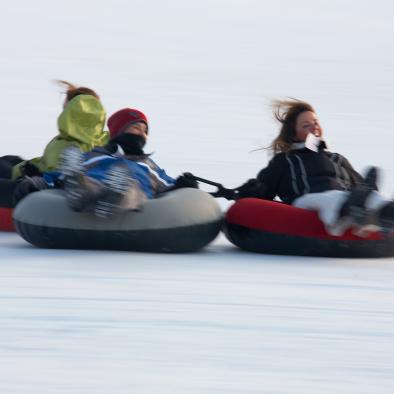 Winter Park is Colorado Unfiltered where there is fun for every season, but winter is always a great time to visit. So how do you fit so much recreation into just one day in Winter Park? Experience our favorite activities (and consider staying for longer to fit more in next time!):
8:00 a.m. Start your day off right by fueling up at a great breakfast restaurant in town. Sip on some coffee inside a warm breakfast nook before taking on the day (or a mimosa afterall, you're on vacation!).
9:00 a.m. If you're a skier or boarder this is the perfect time of day to hit the slopes but, if you're cramming some of the best things we have to offer into just one day, this is a great time to fire up some snowmobiles! Experience the rush while you take in quintessential Rocky Mountain winter views.  You can participate in a guided tour or, if you're more experienced you can rent a snowmobile and explore on your own.
12:30 p.m.  Once you've explored some of our nearby snowmobiling trails, you'll probably be getting hungry. Visit one of our lunch restaurants to fuel up before experiencing some more Winter Park fun.
1:30 p.m. After lunch, head back outdoors and bring the whole family to one of our sweet tubing hills. With six different tubing adventure options, you're sure to find the perfect way to spend the afternoon with your family of adrenaline-seekers.
4:00 p.m. Between 4:00 and 5:00 p.m. on Fridays, Saturdays and Sundays during the winter season, Winter Park Resort offers free ice skating lessons. You just have to rent your gear nearby or bring your own! If you already know how to ice skate, try skating at Cooper Creek Square, Snow Mountain Ranch or Devil's Thumb Ranch. Find out more about ice skating this winter.
5:30 p.m. It's dinner time! Head back indoors to wind down at dinner before ending your day by a cozy fireplace or in a bubbling hot tub. Looking for more indoor activities to keep out of the cold? We have plenty.