Have You Tried the "Other" Skiing?
Image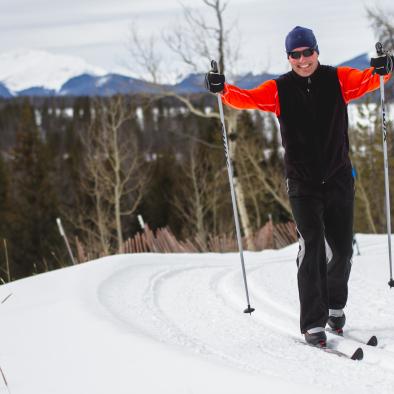 Winter Park Resort is renowned for downhill skiing and boarding. But that's not the only way to enjoy the white stuff on skis this winter in our area. There are hundreds of kilometers of trails for Nordic (or cross-country) skiing in Colorado's Favorite Playground, as well. Here are just a few reasons you should strap on a pair of cross-country skis, even if you've never tried it before!
1. It's solitude at its finest. Cross-country skiing is an incredibly peaceful experience. Head out to our back-country where you can traverse trails that aren't packed with people (or lift lines!). Take a peek at the numerous trail maps here.
2. You determine the pace. Depending on your mood, cross-country skiing can be a low-key activity, or a gnarly workout. You decide!
3. Dogs are welcome. Nordic skiing is an easy way to exercise your pup. Just let them run along beside you. Stop by the Winter Park Information Center and pick up a Guest Guide. Or, click here for our favorite pet-friendly cross-country ski trails available within the Arapaho National Forest which surrounds Winter Park and Fraser.
4. It's easy to learn. Cross-country skiing is low-impact, low-risk-of-injury sport that is really easy to learn! If you're not comfortable going out on your own the first time, you can check out one of the many Nordic Centers in our area where you can take a lesson.
Ready to give cross-country skiing a try? Learn more.