Four-Day Summer Itinerary
Image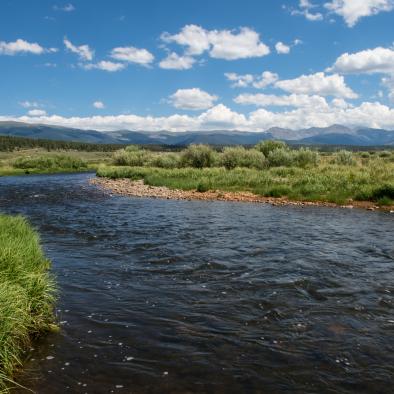 Giddy up! Saddle up and go horseback riding. Enjoy the exhilarating rush of being on a horse in the national forest, view the Rockies and ride with real cowboys.  Enjoy an afternoon spa at one of our wonderful locations and take a nice low-key hike in the evening, check out our hiking page here.
For lunch choose a place where you can sit outside and enjoy the scenery. Many of our resort and downtown restaurants boast patios with absolutely breathtaking views.
Pro tip: Sign up for a Winter Park Experience Pass and gain access to deals and discounts as well as the insider's guide to incredible local adventures and experiences. It is free and available on your mobile device. 
Day 2:
Book a hot air balloon ride for a once in a lifetime experience and views you will never forget. Continental breakfast and 200+-year-old traditional champagne toast is included with your ride.
Golf at one of our four distinctive public golf courses, from a mountain beauty to a links-style golf course, each situated between Winter Park and Grand Lake. Set a tee time, grab the clubs, and get out on the course -- you can't go wrong at any of these courses:
Splish splash! Decompress from your trip in the clouds with a dip in the pool or soak in the hot tub at the Grand Park Community Recreation Center.
If you still have energy, take a hike! The Discovery Trail is located across from Winter Park Resort at the Bonfils Stanton Outdoor Center. This 1.6-mile hike follows the boardwalk to the right through the forest and past a number of picnic areas. Marshy areas provide great wildlife opportunities and beautiful views of the Continental Divide and ski area.
Day 3
Take time to explore Winter Park Resort. Summer offerings include Colorado's longest alpine slide, human maze, scenic chairlift rides, and mini golf, to name a few.
Afterward, take some time to do a little shopping and browse our art galleries. Whether you are looking for unique gifts, lifestyle clothing, jewelry, camping gear, the latest in bike and ski equipment, or a nice bottle of wine, Winter Park is your hub. Be sure to stroll through Hideaway Park while you are at it. There is a short walking path along the Fraser River nearby that connects the park to Confluence Park.  Looking for some evening fun? Visit The Foundry Cinema & Bowl for some bowling and movies!
Day 4
Hit some of the 600 miles of trails for mountain biking in Winter Park and Fraser.
Beginners: Northwest Passage Trail to Flume, which starts just outside the town of Fraser, offers a very gradual uphill climb. This ride has a really nice singletrack with only a little rock and root.
Intermediate: Middle-of-the-road riders should hit Blue Sky, a trail that takes riders to D-4, D-2 and into Elk Meadow. This is a nice, wide singletrack with some rocks and a little climb.
Advanced: For those who want to feel a serious burn, take on Tipperary to Spruce Creek, which features a long, demanding climb and a high-speed descent on singletrack.
Or for those seeking even more of a gravity-fed adrenaline rush, check out our downhill bike parks. Trestle Bike Park at Winter Park Resort is the fastest growing bike park in North America. This is a full-service mountain bike destination, with more than 40 miles of trails for every experience level.  The Park has great instructors to ensure anyone can learn to downhill! Granby Ranch is another bike park option - their goal is to curate riding experiences for all types of mountain bikers, from new-to-old and beginner to advanced.