Booking Your Best Winter Park Ski Vacation
Image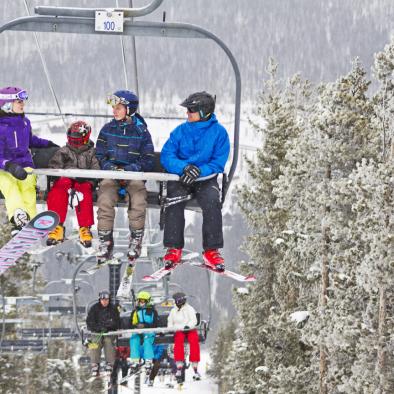 Know Before You Go
There is never a bad time to visit Winter Park but if you're planning in advance its good know the trends: our busiest times during the winter season are generally the week leading up to Christmas through the 2nd weekend in January, President's Day Weekend in February and pretty much the entire month of March when schools around the country go on spring break and come out for a well-earned ski trip.
If you're planning to come out during one of these times make a point to book as much in advance as possible but if you're short on time or going for a last minute getaway don't stress – we promise you'll be taken care of and you'll have a blast!
Prep for the Altitude
Everyone wants to make to most of their trip but if you're not used to it, living and breathing 2 miles above sea level can be a real adjustment and altitude sickness is no joke.  Here are some great tips for adjusting to altitude:
 Drink LOTS of water.  This is a basically a beautiful cold, snow-covered desert, you get very dehydrated so, between every beer, drink water, every pee break on the hill, DRINK water, every time you get a chance, drink water.
Don't push yourself for the first couple of days. Take a day at the beginning of the trip to adjust, take in your surroundings maybe see a movie or go bowling at the Foundry.
Take it easy on the booze.  A mountain margarita packs a more of a punch at altitude than when you're drinking at sea level. True story!
If you're struggling with altitude sickness look for canned oxygen canisters – yes it's a real thing now and believe it or not it really helps with altitude adjustment (also great for hangovers but we didn't tell ya that).
What to Pack, Buy or Rent When You're Here
A good fleece jacket or pullover to wear around town
A few long sleeve shirts (flannel is king here, no surprise) and sweaters.
A few pairs of jeans and leggings for the ladies (or confident menfolk).
Base layers or long johns make a huge difference in your comfort and really cut the cold.
Thin, non-cotton socks for skiing and thick cozy socks to wear around the house.
Winter boots – high heels don't cut it on slippery streets.
Bathing suit and slippers – for hot tubbing of course!
Waterproof insulated gloves.
A warm hat and a balaclava or scarf (you'll thank us for this when you're sitting on a lift on a windy morning).
Goggles and helmet if you plan to do any skiing or snowboarding.  Be sure you try these on together before buying so you can avoid the dreaded "gaper gap".
Waterproof, insulated and seam-sealed snow pants and jacket.  This will be your uniform, invest in pieces that are well made and will keep you warm and dry. 
Skis or Board, Boots and Poles
Sunscreen, hydrating lotion and chapstick - remember cold, snow-covered dessert.
Best Deals on Lift Tickets
Winter Park have passes to fit every need, day passes, multi-day, multi-resort and of course season passes.  Some of these passes include discounts on lodging, equipment rentals, lessons and dining during your stay or, a season pass!  Check out all of your options here.
Skiing at Granby Ranch is another great ski area less than 30 minutes from downtown Winter Park.  This welcoming resort offers shorter lift lines and accessible terrain which is great for families, beginners and more laid back skiers. 
What Else to Know:  Winter Park Resort also offers Ski Biking and Granby Ranch offer night skiing and cross-country skiing options.
Ski or Snowboard Rentals
Book in Advance?  Yes, especially if you're coming out during the winter holidays or planning a trip to Winter Park during spring break.  Equipment rental shops can sell out so book early.
Best Deals:  Most equipment rental shops offer incentives for reserving your gear ahead of time (at least 48 hrs) you can often save up to 30% by booking in advance.
Many ski shops, especially those located in the town of Winter Park / Fraser like Epic Mountain Sports offer "Kids Rent Free" or "Rent 3 Days Get 1 Free" deals to make rentals even more affordable. 
You will often find that renting equipment from a shop in town will be significantly cheaper than renting the same gear at the base of the resort – you pay for convivence.  
What Else to Know: Avoid the crowds by picking up your gear after 9am or before 4pm whenever possible.  You can also rent everything from cross-country skis, go-pros, snowshoes, even clothing at local sports shops.
Ski or Snowboard Lessons
Best Deals:  If you're coming with a group of friends you can book a "private lesson" for up to 6 people which makes the price per person really reasonable.  Just remember that a 3 year-old learns differently than a 30 year old and since instructors cater to the lowest level in the group it may be a better plan to break out lessons by ability.  Everyone can learn and our instructors will get you there!
What Else to Know:  Thinking of taking your never-skied-before significant other on a romantic ski trip? Save your relationship and your sanity and put bae in a lesson.  Trust us when we say it's not exactly a relationship building activity trying to teach a loved one to ski or board, spring for a lesson and meet up for happy hour after.   If you're putting kids into a lesson keep in mind that all day on the mountain can be a lot to handle for a little tyke to handle if they're not used to it so ½ day lessons for kids might be a good place to start.  
Lodging
Book in Advance?  Yes!  Book as far out as possible - although last minute deals can be found!
Best deals:  Stay connected! Most lodging companies and hotels offer specials, you can find them on the deals page of our website, on their social channels and newsletters - it's worth signing up or following them to cash in on savings and giveaways!   You may not be thinking about your Christmas ski trip in August but this can often be the best time to book, keep an out for flash sales during late summer and fall.  If your schedule is flexible think about a mid-week trip, you could save up to 50% on your lodging!
Visit the "Places to Stay" section of our website for a glimpse at different lodging options!
Transportation to/from the Airport
Book in Advance? Yes
Option 1
Rent a car and enjoy the picturesque ride into the Rockies.  Snow plows do an awesome job of keeping our roads clear, but even so, if you're visiting during the Winter it's a good idea to ask for a vehicle with 4-wheel or all-wheel drive after all, we do get over 300" of snow each year.  Get LIVE road and weather updates by calling 511 or visit cotrip.org (we recommend downloading their app).
Option 2 
Relax and let someone else deal with the weather an traffic – book a ride with Home James, they'll pick you up right at the airport, help you with your bags and drop you at your front door of your lodging!
Option 3 
\Hop aboard the ski train! Back by popular demand, the Amtrak Winter Park Express Ski Train runs dedicated trips on weekends and holidays to Winter Park (January – March).  Don't miss this chance to bypass the interstate completely and experience a train ride through snow-covered peaks from Denver International Airport, to Union Station right to the base of Winter Park Resort (weekends and some holidays, read more here).
Transportation Around Town
Book in Advance? No
Staying in Winter Park or Fraser?  Take advantage of our free town shuttle!  
The Lift operates continuously all year long with multiple stops between Winter Park Resort and the towns of Winter Park and Frase. Download the RIDEHOP app on your phone for live time alerts. Staying outside the towns of Winter Park or Fraser? Let's get real, you are going to need a car. At this point, there is no regularly scheduled public transportation from Tabernash, Granby or Grand Lake to the Winter Park area. Plan to drive yourself or rent a car in order to get around. Do you just want a car for the day? Chek out our local rental car companies.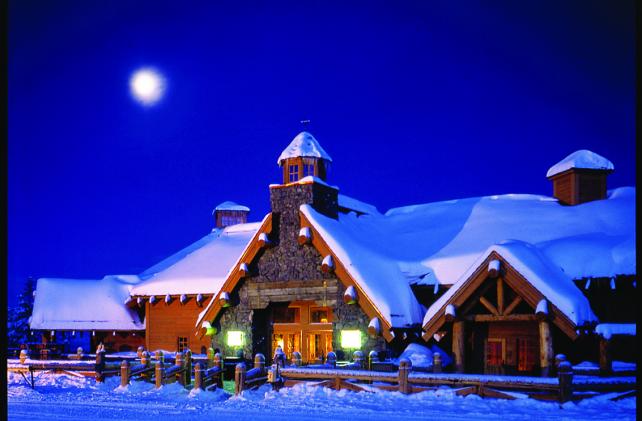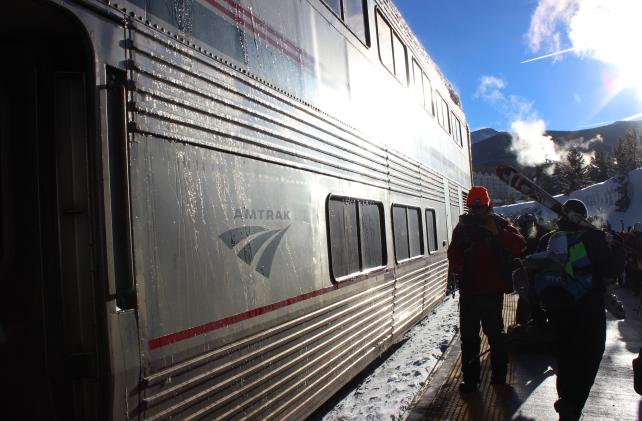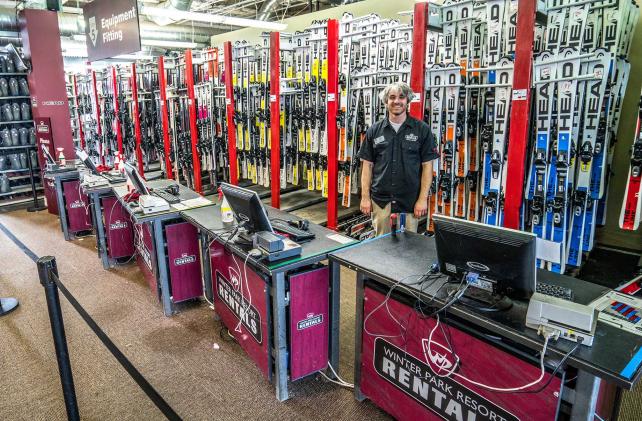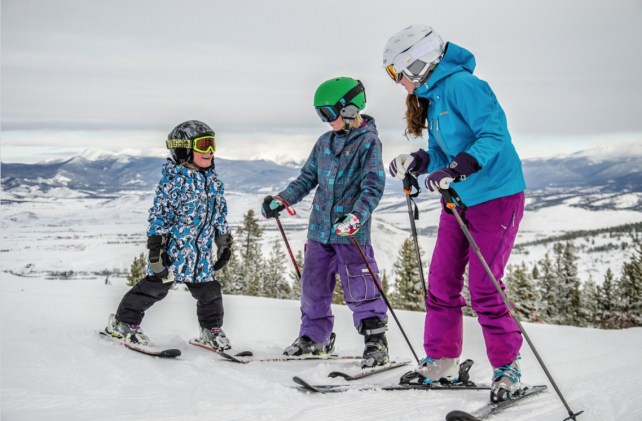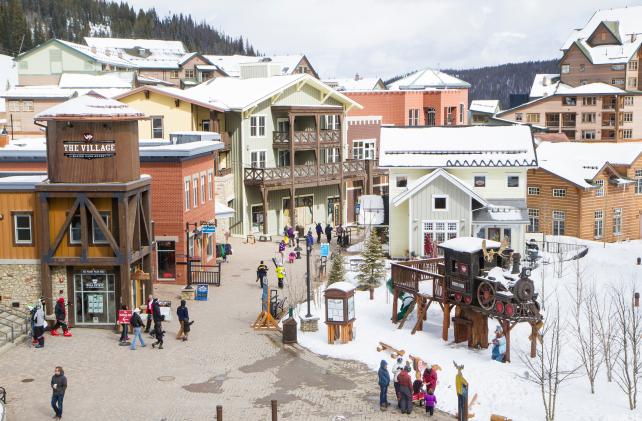 Dining Out, Other Activities & What's Around Town in Winter Park
Dining Out
Book in Advance?  A reservation is a good idea on weekends and over holidays but don't feel like you need to plan every meal out in advance, our restaurants are fantastic,  they know how to offer up a good time to both the planners and the fly-by-nighters, there's usually a great bar to hang out at while you wait.
Best Deals:  Nearly all of our restaurants host some type of happy hour with deals on small plates and drinks, what can we say...they know their audience.  One thing's for sure, you won't go hungry - there are so many dining options in and around Winter Park and Fraser.  For a full list of restaurants in the area click here.
What Else to Know:  No need to dress up, even our nicest restaurants require nothing more than a nice pair of jeans and button down, put it this way our idea of Gucci is Patagucci.
Other Winter Activities
Sure, skiing at Winter Park is some of the best in the world and we know you gonna be puttin' in the hours.  But, to make the most of your vacation be sure to leave time to check out some of our other winter activities!  We have so many off-the hill options including snowmobiling, bowling, dog sled rides, tubing, cross-country skiing, fat biking, snowshoeing, snowcat tours,  shopping, massages.  In general, it's best to book as much in advance as possible especially when it comes to tubing and snowmobiling.  Check out all of our winter activities here.
How to Find out What's Going On Around Town
Do you struggle with FOMO?  We gotcha covered, check this online event calendar to see what's happening during your stay and find live music, happy hour specials, trivia nights, town festivals, holiday festivities and more. You'll never miss out on a thing.