Rocky Mountain National Park Scenic Loop
Image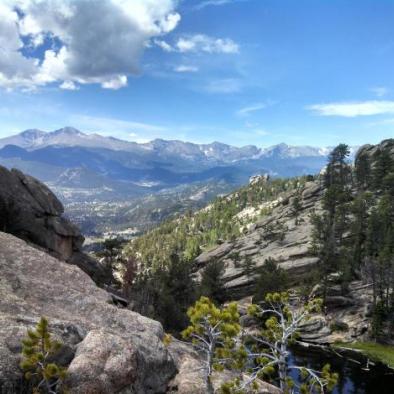 The Rocky Mountain National Park Scenic Loop is 164 miles of pure mountain adventure. This four-hour drive will take you from Denver to Estes Park, through Rocky Mountain National Park on the magnificent Trail Ridge Road and then through Grand Lake, Granby, and Fraser to Winter Park. Along the way, you can soak in alpine views, go for a hike or try and spot some wildlife from Forest Canyon Overlook. To help you make the most out of this scenic drive, we've put together a list of three not-to-be-missed sights and activities.
Please Note: TIMED ENTRY PERMIT RESERVATIONS REQUIRED between May 27 and Oct. 10, 2022. Learn more...
1. Scenic Vistas
While driving the Rocky Mountain National Park Scenic Loop, stop for at least a few minutes at some of the best overlooks and scenic spots along on Trail Ridge Road, including Rainbow Curve Overlook, Forest Canyon Overlook and Medicine Bow Curve Overlook. If you want to limit your number of stops, at least stop halfway through your trip at the Alpine Visitor Center to sip some hot chocolate and soak in the views before heading on your way.
Tip: Trail Ridge Road closes for the season sometime between mid-October and mid-November, depending on the weather, and temporarily closes during bad weather before that. During the fall and spring, be sure to call the Trail Ridge Road Status Line at (970) 586-1222 before you hit the road.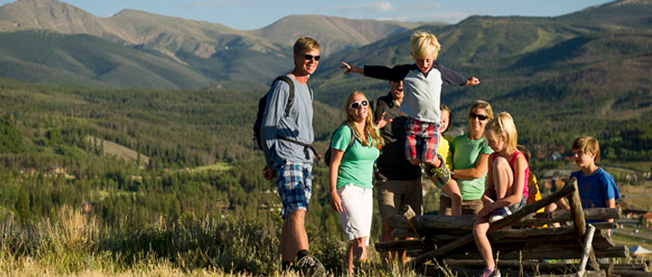 2. Can't-Miss Hikes
What better way to stretch your legs and get some fresh air than by taking a Rocky Mountain hike before continuing on your way?
Milner Pass: Enjoy exceptional views of the Never Summer Range, Cache La Poudre River Valley and Forest Canyon. Take the Poudre Lake Trailhead along the Continental Divide or head toward the Alpine Visitor Center, where you can rest and take in the beauty of the Mummy Range across Fall River Pass. This trail is approximately 8 miles round trip, and you won't regret getting out of the car for it. Keep your eyes open for bighorn sheep and moose along the way!
Deer Ridge Canyon: For a slightly shorter 6-mile round trip hike, take the Deer Mountain Trail through the aspen trees, keeping your eyes open for elk and deer while enjoying views of Longs Peak, Beaver Meadows and Moraine Park. Make it to Deer Mountain Summit for unbeatable panoramic views of Estes Park, Moraine Park, Beaver Meadows, Horseshoe Park, Longs Peak and other neighboring Continental Divide summits.
In addition to these two popular hiking stops, there are several trailheads along the way where you can stretch your legs and look for Rocky Mountain wildlife. Keep your eyes peeled for places to stop and explore the wilderness along your way — just make sure you stay on the marked trails.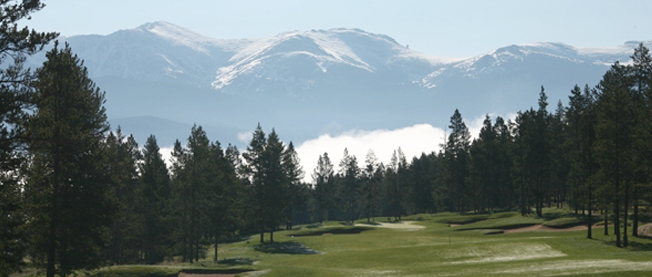 3. Other Activities 
When you're near the end of your journey, you'll pass by the largest natural lake in Colorado: Grand Lake. You can get out to partake in some water sports, breathe in some fresh lake air and take a short walk — or you can simply keep driving and enjoy the view.
After passing Grand Lake, you'll come to the town of Granby, where there's plenty of shopping and small town charm. Take a swing at the gorgeous golf course at Granby Ranch before heading out of Granby toward Tabernash and Fraser.
Finally, you'll wind along the Fraser Valley to Winter Park, your Rocky Mountain basecamp.