Fat Biking Trail Options
Image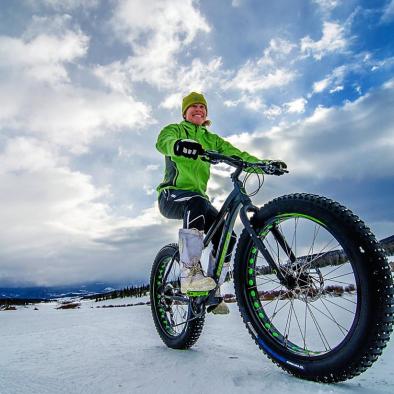 Fat biking is here, loud and proud in Winter Park. Many of our favorite trails from summer are available for winter riding. The type of trails varies based on snow conditions, trail widths, and compaction from other users. Colder weather (i.e. freezing or below) offers better traction than warm.
MAPS & TRAIL TIPS: For updates on trail status, use COTREX (a mobile and desktop application for a statewide comprehensive and interactive trail map) to always have your maps with you. Stop by the Information Center in downtown Winter Park for hard-copy maps and additional information. 
Here are three types of winter trails you can ride in Winter Park:
Compacted Roads
The easiest of all trails tend to be forest and county roads that have been compacted by motor vehicles, snowmobile, or other means of motorized transportation. These tend to be the most compacted, which offers the greatest traction while being the least technical. If you have never been fat tire biking before, then these types of trails may be the best place for you to begin. Examples of these types of trails would be St. Louis Creek Road, Elk Creek Road, Vasquez Road, Little Vasquez, Fraser River Trail, and US Forest Service Road 159.
Packed Trails
Packed trails are typically compacted by snowmobiles and skiers. Difficulty levels on packed trails can increase depending on the compaction of the snow. If the loose then traction can be a challenge. Examples of these trails would be D4, Blue Sky, and Sunken Bridges.
Singletrack Trails
True singletrack trails are typically created by skiers, fat bikers, and snowshoe users. These can be the most difficult as the compacted area is often narrow. Fat bikers call it riding the beam. Examples of some singletrack trails suitable for fat biking would be Crosstrails, Winter Woods, Ditch Trail, Sun Dog, and Sunset Pink.