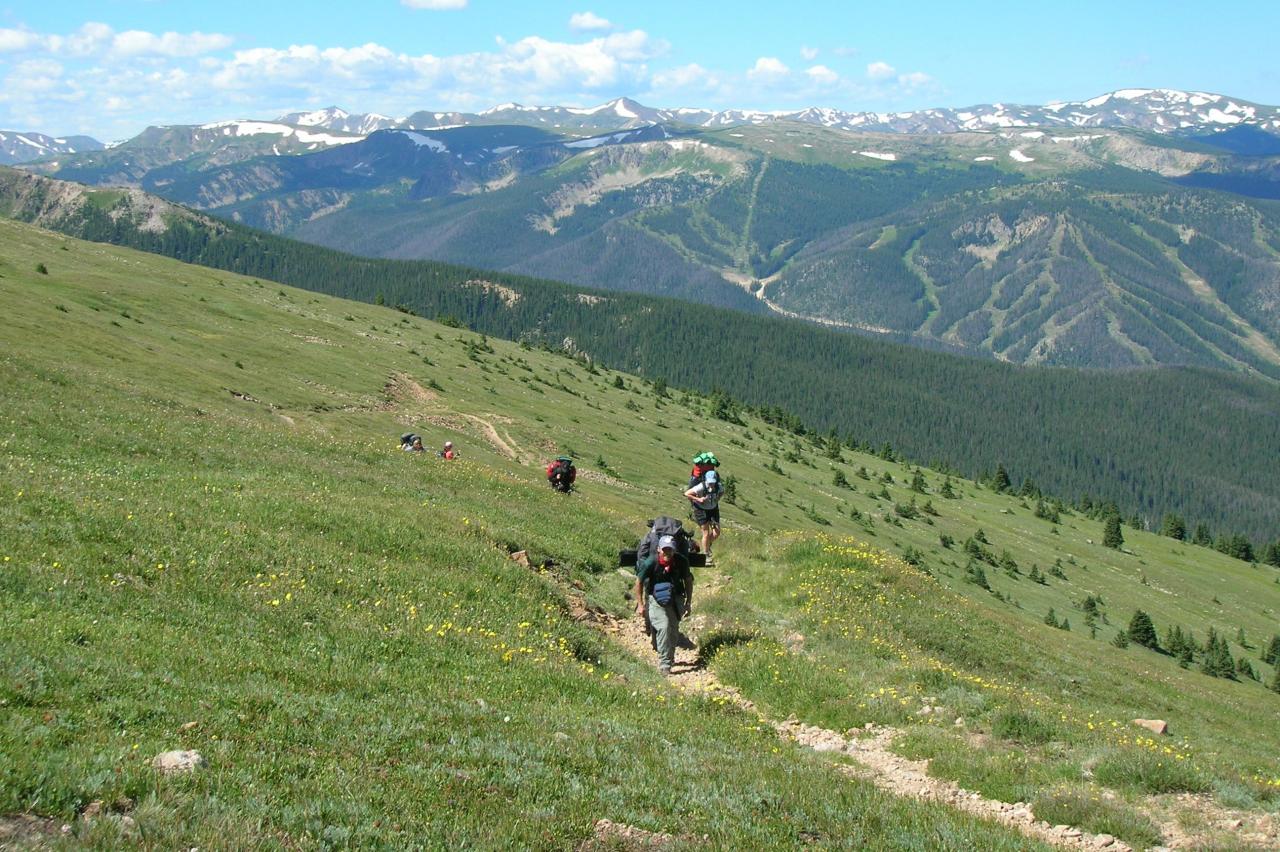 Community Resources
Safety, Education, Government Organizations and More
Resources
Tools to Build and Maintain a Thriving Community
Review the below information to find the communitry resources to fit your needs.
Grand Lake Area: 970.627.3402
Greater Granby: 970.887.2311
Hot Sulphur Springs: 970.531.7588
Kremmling Area: 970.724.3472
Winter Park-Fraser: 970.726.4118
Colorado Tourist Info
Churches
St. Bernard's Catholic Church, Fraser: 970.726.4588
Church of the Eternal Hills (Presbyterian), Fraser: 970.887.3603
Winter Park Christian Center (non-denominational), Fraser: 970.887.9784
Fraser Valley Baptist Church, Fraser: 970.726.8020
The Cranmer Memorial Chapel (Episcopal), Winter Park: 970.726.6765
Community Services
Alcoholics Anonymous: 970.725.5388
Advocates Victim Assistance: domestic violence assistance, all calls confidential, 24 hours/day: 970.725.3412
Animal Control: 970.887.2988. If no answer call 970.725.3343

Boy Scouts:

grandco104.mytroop.us.

[email protected]

715.651.0178
Girl Scouts:

[email protected]
Drivers License
Drivers License Office, Hot Sulphur Springs: 970.725.3053
Early Education
Fraser Creative Learning Center: 970.726.5681
Winter Park Resort Early Education Center: 970.726.5514
Grand Kids: 970.726.4202
Learning Hands Child Care: 970.887.2484
Education
East Grand School District No.2 (970.887.2400), serves Winter Park, Fraser, Granby, Grand Lake, unincorporated areas of eastern Grand County. The district includes three public elementary schools, including Indian Peaks Charter School. The Winter Park Christian School includes kindergarten through eighth grades. There is one middle school and one high school. After School Programs/Summer Programs are available through Fraser Valley Metropolitan Recreation District 970.726.8968. All of the public schools in East Grand School district (with the exception of Indian Peaks Charter School) attend school just four days a week. (Many of the local kids ski/snowboard on Fridays!) The school days are longer than they are in other places but the payoff is great! Electric
Mountain Parks Electric, Granby: 970.887.3378
Financial Institutions
Grand Mountain Bank: 970.726.0414
Centennial Bank: 970.722.0600
Wells Fargo Bank: 970.726.5531
Bank of the West: 970.726.8894
Fraser Valley Metropolitan Recreation District
Provides recreational programs, winter and summer leagues, and other classes such as line-dancing, pottery and languages. Also the office to secure a "resident card" for the Pole Creek Golf Course 970.726.4708. Fraser River Valley Lion's Club Our current members come from all walks of Fraser Valley life. We are an inclusive organization and our members need possess only one quality - the desire to serve the community. We carry out our mission through fund raising activities and service projects in the Fraser Valley and the world community. fraservalleylions.org
Gas
Xcel Energy: 800.895.4999
Grand County Historical Association
Non-profit devoted to promoting the heritage of the region. Also administers two museums, Cozen's Ranch Museum in Fraser and the Grand County Museum in Hot Sulphur Springs 970.725.3939.
Hospitals
Granby Medical Center: 970.887.7400
Kremmling Memorial Hospital (24-hour emergency care): 970.724.3442
Housing & Family Services
Grand County Housing Authority: Addressing the needs of affordable housing in the Fraser Valley 970.726.4572
Grand Foundation: Non-profit grant giving organization dedicated to cultural and humanitarian causes 970.726.2040
Grand Futures Prevention Coalition: Promotes positive and healthy lifestyles as alternative choices to substance abuse 970.887.9655
Grand County Resources for Youth: Community resource organization for the youth of Grand County that fosters well being and support 970.887.0131
Middle Park Land Trust: Non-profit land trust dedicated to land preservation in Grand County 970.887.1177
Mountain Family Center: Provides a food bank, one-time rental assistance for Grand County residents, family development and health advocacy. 970.557.3186
Internet Providers
Centurylink: 719.369.2672
Slopeside Internet: 887.843.8365
Grand County Internet Services: 970.627.0034
Net Zero: 866.356.1469
Comcast: 800.934.6489
Job Service
Workforce Center, Granby: 970.887.1857
Medical Services
Fraser Medical Center: 970.726.6778
Byers Peak Family Medicine: 970.722.0300
Denver Health East Grand Community Clinic (base of Winter Park Resort ): 970.726.4299
Middle Park Medical Center, Granby (24-hour emergency care): 970.887.5800
Middle Park Medical Center, Kremmling: 970.724.3442
Colorado West Mental Health: 970.887.2179
Grand County Public Health and Nursing: 970.725.3288
Grand County Rural Health Network: 970.887.3064
Newspaper
Sky-Hi News, Granby: 970.887.3334
Phone Directories
Name & Numbers: you can pick up your own copy of a directory at the Winter Park Visitor Center!
Phone Service
Centurylink: 800.244.1111
Police
Emergency: dial 911
Fraser-Winter Park Police Station (non-emergency): 970.722.7779
Post Office
Fraser: 970.726.5578
Winter Park: 970.726.6775
Public Libraries
Each of the public libraries in Grand County provide free internet, children's section, children's story hour, audio and video collections and more. Call individual libraries for hours and program times.
Fraser Valley Library: 421 Norgren Road, Fraser: 970.726.5689
Granby Library: 55 Zero St., Granby: 970.887.2149
Grand Lake Juniper Library: 316 Garfield St., Grand Lake: 970.627.8353
Recycling
The Trash Company: 970.627.8531
Road Conditions
All state roads: 303.639.1111
CDOT: 303.757.9228; internet: www.cotrip.org; cell phone: 511
Snow Radio Report KOA 850 AM: 970.887.1100
Trail Ridge Road: 970.627.3471
Avalanche: 303.668.0600
Safety
Emergency: 911
Fraser & Winter Park Police Dept: 970.722.7779
Grand County Sheriff's Department: 970.725.3343
East Grand Fire Protection District No. 4: Has three paid staff people and 55 volunteers. They own five front line vehicles 970.726.5824.
Grand County Search & Rescue: Volunteer non-profit organization dedicated to saving lives through search, rescue and mountain safety education. GCSAR is a fully accredited member of the Mountain Rescue Association and has over 30 members trained and prepared to respond to backcountry emergencies. There is never a charge to the public for our services.
Advocates Victim Assistance - domestic violence assistance: all calls confidential, 24 hours/day 970.725.3412
Schools - Public
East Grand School District - Serving Fraser, Granby and Grand Lake, Hot Sulphur Springs, Tabernash & Winter Park: 970.887.2581
West Grand School District - Serving Kremmling & Parshall: 970.724.3217
Television Service
Comcast Cable: 970.887.2175
Transportation
Airports:
Denver International Airport: 800.247.2336
Granby Airport: 970.725.3347
McElroy Airfield, Kremmling: 970.724.0611
Bus:
Shuttle:
Home James Transportation: 970.726.5060
Taxicabs:
Valley Taxi: 970.726.4940
Train:
Trash Removal
The Trash Co.: 970.627.8531
Waste Management: 970.725.3350
Vehicle Registration
Grand County Motor Vehicle, Hot Sulphur Springs: 970.725.3063
Water
Winter Park Water and Sanitation District: 970.887.2970
Fraser Sanitation District: 970.726.9172