Fishing
Image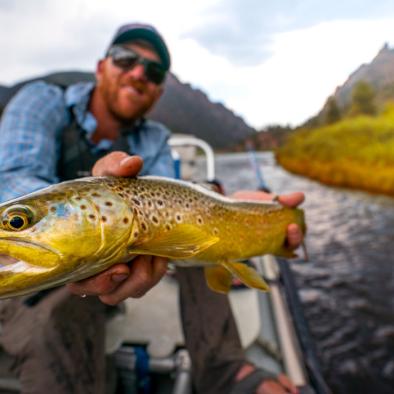 Explore Fishing in Winter Park, CO 
The fishing in Grand County is just grand! With 1,000 miles of streams and rivers, almost 1,000 acres of high mountain lakes, 11,000 acres of reservoirs, as well as stocked ponds, there are fishing opportunities for everyone. Wading, floating, boating, ice fishing or fishing from the shore — it's your choice all four seasons. From remote to easily accessed locations, the combination of great fishing, wildlife viewing, and stunning views is an experience of a lifetime! Some of our waters are designated by the Colorado Division of Wildlife as Gold Medal Waters; high-quality, cold-water habitats that produce abundant, trophy-size trout. Twenty-five percent of Colorado's Gold Medal Waters are in Grand County. There are many public access locations to our fisheries throughout Grand County.
All CO residents and nonresidents 16 and over are required to buy and have in their possession a current Colorado State Fishing LIcense, available nearby for purchase at Winter Park Trading Co., Murdoch's, and Safeway. 

Local's Tip: Always refer to the annual Colorado Parks and Wildlife Fishing Brochure for the most-up-to-date state fishing rules and regulations. It is available online, at the Winter Park Information Center, and typically at retail outlets selling fishing licenses.  

Visit the Winter Park Information Center in the heart of Winter Park for maps, camping information, dining and lodging options, services, and recreational activity information
Be a good fisherman/woman -- respect private property and avoid fishing during the hottest time of day and during low water periods.
Pro tip: Sign up for a Winter Park Experience Pass and gain access to deals and discounts as well as the insider's guide to incredible local adventures and experiences. It is free and available on your mobile device. 
Click here for kids' fishing details and directions
Stay away from creeks and rivers during the high water period.