Holidays in the High Country
Image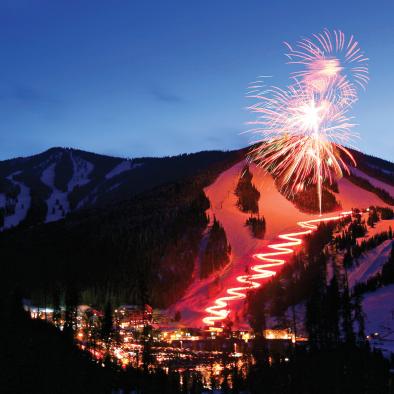 Last Updated: November 10, 2023
Winter Park truly is a wonderful spot to savor the holiday season. In addition to the overabundance of winter activities, Winter Park plays host to several truly unique and memorable events that make the holidays even more magical. 
Check out Winter Park deals before booking your vacation. 
---
Cut Your Own Christmas Tree
November 9 , 2023 - January 7, 2024  |  Arapahoe National Forest
Take home a tree for a few months and a holiday memory that lasts a lifetime. Grand County allows Christmas Tree cutting in designated areas of the Arapahoe National Forest from early November through the beginning of January. All you need to do is gas up, gear up (gloves, saw, etc...), get a permit, and you are on the hunt to finding the perfect tree.  
Local Tips: 
Christmas Dinners
The holidays in Winter Park are magical - you can get outside before and after a big meal and enjoy the fresh air, new snow, and good times with family and friends. Decide whether to dine in or dine out and plan accordingly. 
Local Tips:
Tommelfest
December 9, 2023  |  8:30am - 3:00pm  |  Devil's Thumb Ranch
The annual Tommelfest celebration brings Viking-themed Nordic revelry to the valley. Get ready to raise your glogg (old-fashioned Swedish spiced wine) for this festive celebration.  Learn more...
Christmas Eve Torchlight Parade 
December 24, 2023  |  5:30pm - 7:00pm  |  Winter Park Resort
The Christmas Eve Torchlight Parade is one of the most beloved Winter Park traditions - the mountain is lit up by ski patrol and volunteers skiing down -- an electrifying and enchanting experience for all in attendance.
Local Tips: 
New Year's Eve Celebration with a Silent Disco
December 31, 2023  |  7-9pm  |  Rendezvous Event Center
The Winter Park & Fraser Chamber will host a New Year's Eve Celebration on December 31, 7:00 – 9:00 pm at the Rendezvous Event Center in Downtown Winter Park. There will be a Silent Disco by Big Little Sound and sledding. This event is free and open to the public.  
Local Tips: 
Other Signature Winter Events
Winter Park is always ready to celebrate the season! Our community welcomes and encourages everyone to live like locals, be adventurous, and celebrate the beauty of the surrounding area. Experience all that Winter Park has to offer with a bit of help from our Winter Park Event Calendar.