Get Hooked on Fall Fly-fishing in Winter Park
Image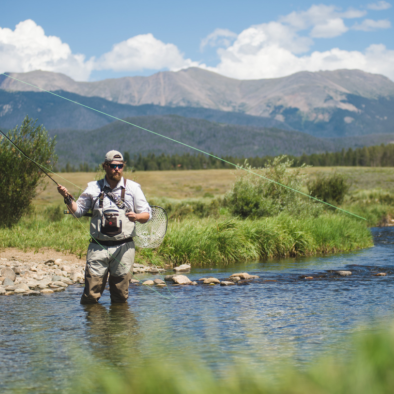 Looking for a honey hole with your name on it? Come to Winter Park for some fall fly-fishing that won't disappoint. In September and October crowds clear out. It's one of the best times to check out the crystal-clear waters of Winter Park as the seasons shift and the mountains come alive with fall colors. It's interesting to note that Grand County, where Winter Park is located, is home to more fish-able waters than any other county in Colorado. In fact, President Eisenhower loved to fly-fish in the area so much that it earned the nickname "the Western White House." Fly-fishing is different from conventional fishing, and can be a bit intimidating for those new to the sport.
Here are some fall fishing tips for you:
Don't be a "gear head." You can rent some of the gear you need if you're new to the sport. If you want to make an investment in your future fly-fisherman, you can get all the gear you need for about $120. (Not bad when you consider how much it costs to gear up for most outdoor sports!)
Go with a guide. Most of the time, weekend warriors have a limited amount of time to fish, so hiring a guide can help you get the most out of the experience, hiring a guide can be a fast track to a frustration-free experience!
Women, wade in. Ladies, listen to this. It has been said that women often pick up the art and rhythm of fly-casting more quickly than men because they tend to have a more gentle touch.
Want to learn more about planning a fishing trip to Winter Park this fall?  Visit our fishing page for more information.