Artsy Fun
Image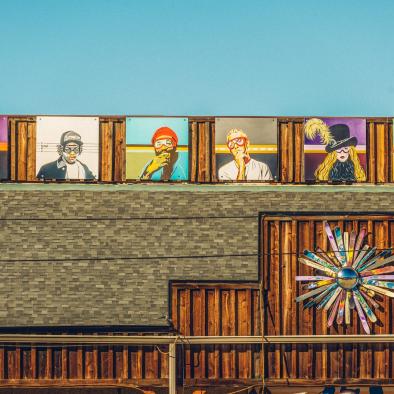 Experience the Arts in Winter Park 
Did you know that in addition to the Winter Park area's endless outdoor activities, we also have quite the artsy scene, with art fairs, festivals, and cool museums too??
First-time visitors and locals alike enjoy the Cozens Ranch Museum, located right along Highway 40 between Winter Park and Fraser. The Cozens Ranch is chock full of interesting Rocky Mountain history: the building was actually the first homestead, post office, and stagecoach stop in the Fraser Valley before being preserved as a museum today. The museum includes 12 exhibit rooms, a historical art gallery, and friendly informative curators as well. Come learn how the area developed, from its early pioneer days to President Eisenhower's time spent here, with plenty of other local legends to boot.
There's even a kid-friendly "history hunt"! The Winter Park area is also home to several other awesome art galleries and museums. The Elizabeth Kurtak Art Gallery in Fraser features beautiful watercolor art from a lifelong local and is located in the Historic Fraser Mercantile building.  At Uptripping in downtown Winter Park, you can find one-of-a-kind art and home furnishings from Grand County, and around the world. The pieces reflect the global and adventurous style of the owners, Shannon & Jeremy Henn. Nowhere else in Winter Park can you find incredible works of art alongside new, consigned and repurposed furniture. In addition to our art galleries and museums, there are also plenty of art fairs and festivals in the summertime.
In July you can enjoy the long-standing Winter Park Alpine Art Affair. The fair is held outdoors in downtown Winter Park and features nearly 100 different arts and crafts vendors from both near and far. Jewelry, photography, painting, metalwork, glasswork, woodwork and other creative mediums will be on display, with food, music, children's events, and even a Birds of Prey exhibit at the event as well. Keep an eye on our calendar for the next Alpine Art Affair.
From museums to artists from both near and far, there's a lot of awesome artsy fun going down in Winter Park Colorado, Unfliltered!