Alcohol Related Events
Image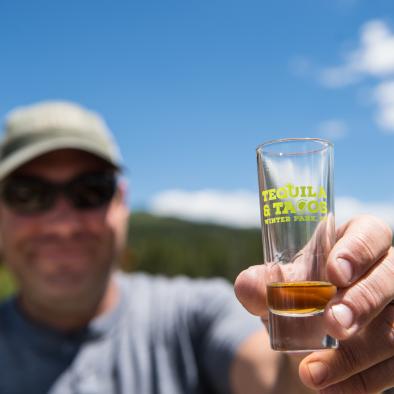 Winter Park is known as Colorado's Favorite Playground, where we ask our guests to play like a kid again! When you are done bringing out your inner child, we also encourage you to exercise your adult rights and join in on one of our Festivals centered around drinking great beers, delicious wines and throwing back tequila in the mountains! The Winter Park Beer Festival, Winter Park Uncorked! Wine Festival and Tequila & Tacos events are not to be missed by those that enjoy the great outdoors, live music and libations!
Get in a bike ride, trail run or white water rafting trip before heading to one of Winter Park's intoxicant-inspired festivals for a full day of high country fun! These Festivals typically begin around noon which leaves the morning for laps at Trestle Bike Park or Bike Granby Ranch, hikes on Berthoud Pass or even a quick trip down the Colorado River. The Tequila & Tacos Festival falls on the same weekend as Mountain Bike Capital, USA™ Weekend where you can capitalize on Free Bike Clinics & Skills Camps prior to tackling the Taco Bar! All of the festivals offer a Designated Driver ticket option to come and enjoy the music and food vendors. Be sure to check our full events calendar for after parties and late night live music to cap off the day!
While we don't know if we could handle a two-day drinking festival we do encourage attendees to make a weekend out of it! Take a look at our Hot Deals page to find great lodging deals or check out nearby campsites and sleep under the stars. Want to try a new Summer Activity? We've got endless options in Grand County, just click here!
Winter Park has always been known as a family-friendly mountain retreat, but we like to party too! For the Beer, Wine & Taco aficionado these events are not to be missed!