Snow Mountain Sports
On Site At Snow Mountain Ranch YMCA Of The Rockies , 1101 County Rd 53
Snow Mountain Ranch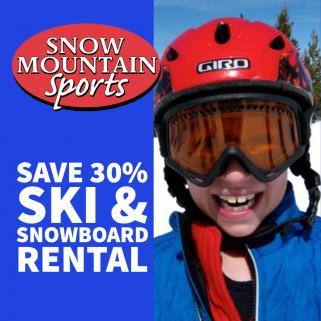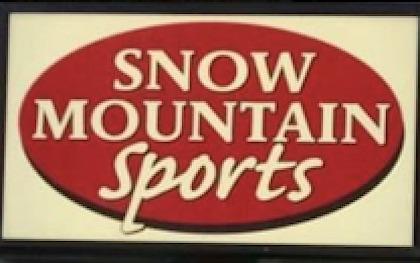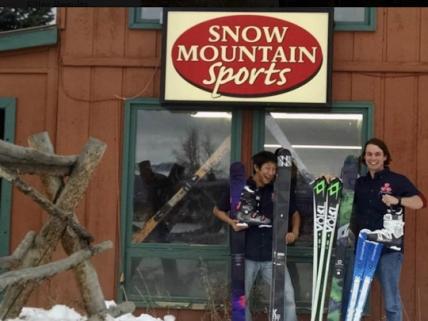 General Information

Dates Open
Discounts Available
Rental Equipment Delivery
Sporting Goods/Clothing/Equipment Rentals
Equipment Rental
Rental Winter Equipment Delivery
Winter Equipment Rental
Ski/Snowboard Rentals

Thanks for a great 21-22 winter season! Snow Mountain Sports is closed & will re-open November 2022.

Beavers Sports Shop is OPEN~We are a Pivot, Scott & Trek Dealer

Save 30% on ski and snowboard rental call 970-887-2554.

Locally owned & operated since 1995. Winter Park's best ski and snowboard rental shops:
3 Convenient Locations & Delivery | Beaver Sports Shop in downtown Winter Park, Ski4Less at Winter Park Mountain Lodge near Winter Park Resort Base & Snow Mountain Sports at YMCA near Granby Ranch for ski/snowboard rentals and delivery directly to you.

30% off with reservation on https://winterparkskirental.com/winter-park-chamber/
Use coupon code bestdeal
One on one service. When we fit your rental boot, we take care in measuring your feet to ensure the best possible fit so that YOU can have fun at the mountain.
Stop by and visit one of our three locations to see how we will make your experience the best possible one while you are visiting Winter Park. We look forward to serving you.