Snow Mountain Sports
Equipment Rental

Rental Winter Equipment Delivery

Ski/Snowboard Rentals
On Site At Snow Mountain Ranch YMCA Of The Rockies , 1101 County Rd 53
Snow Mountain Ranch
Granby
,
CO
80446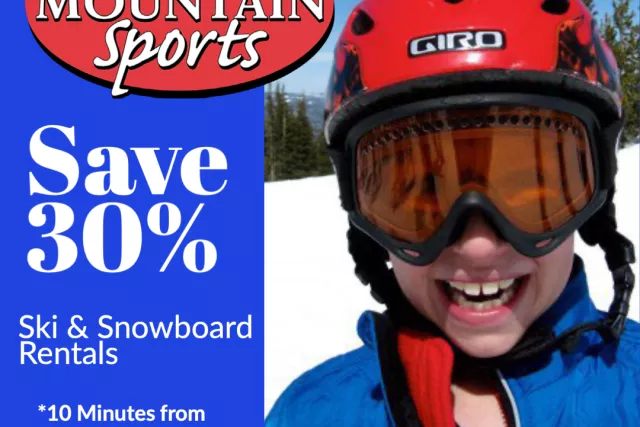 Save 30% Granby Ranch Ski & Snowboard Rentals-onsite at Snow Mountain Ranch!
-
30% off with Online Reservation - Reserve now with coupon code bestdeal
30% discount valid at Beavers Sports Shop and Snow Mountain Sports only.
30% not valid these dates: 12/15/23 through 1/7/24, 1/13/24 through 1/15/24, 2/17/24 through 2/19/24, 3/8/24 through 3/24/24
20% discount is valid during above dates. Use coupon code havefun
Plus a unique special called - Pay for the Days Used. Don't pay for days you don't ski or ride (see below).
Pick up the day before as early as 12pm, no other shop does this.
It's simple- rent 3 or more days and pay for the days you actually use the gear. This lets you take days off and not have to pay for the gear. Days used must be greater than days not used. This promotion is applicable on advanced reservations booked directly.
Winter Park's best ski and snowboard rental shops. Family owned. Three locations.
Amenities
General Information
Dates Open
Discounts Available