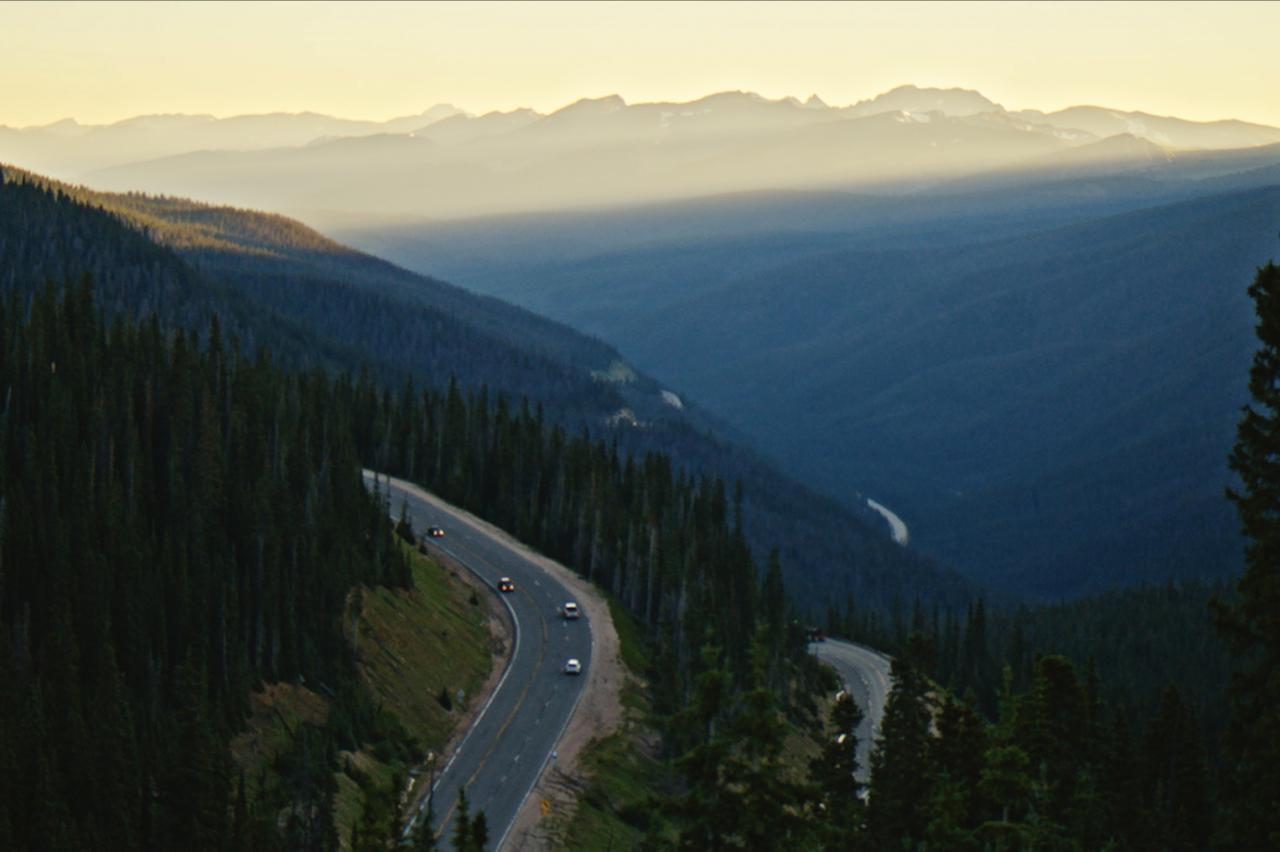 Getting Here & Around
Directions and Transportation
Getting Here & Around
How to Get to Winter Park, Colorado and How to Get from one Attraction to Another During Your Stay.
Located in the heart of the Colorado Rocky Mountains, Winter Park is a year-round mountain destination with breathtaking scenery and abundant activities—and it's just 67 miles from Denver. If you're not riding the rail, get LIVE road and weather updates by calling 511 or visit cotrip.org (we recommend downloading their app).
Amtrak

Amtrak stops in Fraser, Colorado -- just two miles from Winter Park. Call their toll free number (800.USA.RAIL) or visit the web for more information. Train up and then get around town using the free Lift.

Amtrak Ski Train | Winter Park Express

Historically, the Amtrak Winter Park Express leaves from Denver Union Station and arrives at the base of Winter Park Resort on Fridays, Saturdays, and Sundays during the winter season. The Ski Train typically runs from January to March. Call their toll free number (800.USA.RAIL) or visit the web for more information.

Gogo Charters Denver

Rely on GOGO Charters to arrange the perfect charter bus transportation for all of your group travel in Denver. No matter what brings you to the Mile High City, we've got everything you need for a smooth and enjoyable trip!

Bustang Outrider (Craig to Denver route)

Bustang Outrider (Craig to Denver route) The bus will pick up in Winter Park in both directions at the Transit Center at Cooper Creek Square (50 Vasquez Rd, Winter Park, CO, 80482) - The Eastbound Stop (To Denver) in WP is at 9:50 AM. The Westbound Stop (To Craig) in WP is at 4:52 PM. Find routes and times. (Please note: The Greyhound Bus no longer stops at the Winter Park Information Center nor at McDonald's in Winter Park.) Purchase Tickets or (or pay cash when boarding).

Home James

Home James airport shuttle offers up to 24 scheduled departures daily to and from Denver International Airport. Start your vacation at the airport and let Home James Transportation's professional drivers take you and your family and friends directly to the door of your mountain lodging. Book your ride today!

The Lift: Free Local Shuttle

The Lift is our free transit system operating year-round and reaching virtually every area of Winter Park and Fraser. Click here to view the schedule *please note that the schedule varies with seasons.

Call Home James: An alternative transportation option within Winter Park, Fraser, and surrounding areas. Home James can provide rides locally, however advanced reservations are strongly recommended due to staffing. Call 833-2RIDE-WP to book. Fees apply for this service.


National Charter Bus Denver

Denver group transportation is easier than ever with National Charter Bus. Trust us to safely transport groups of all sizes, no matter where your travel plans take you.