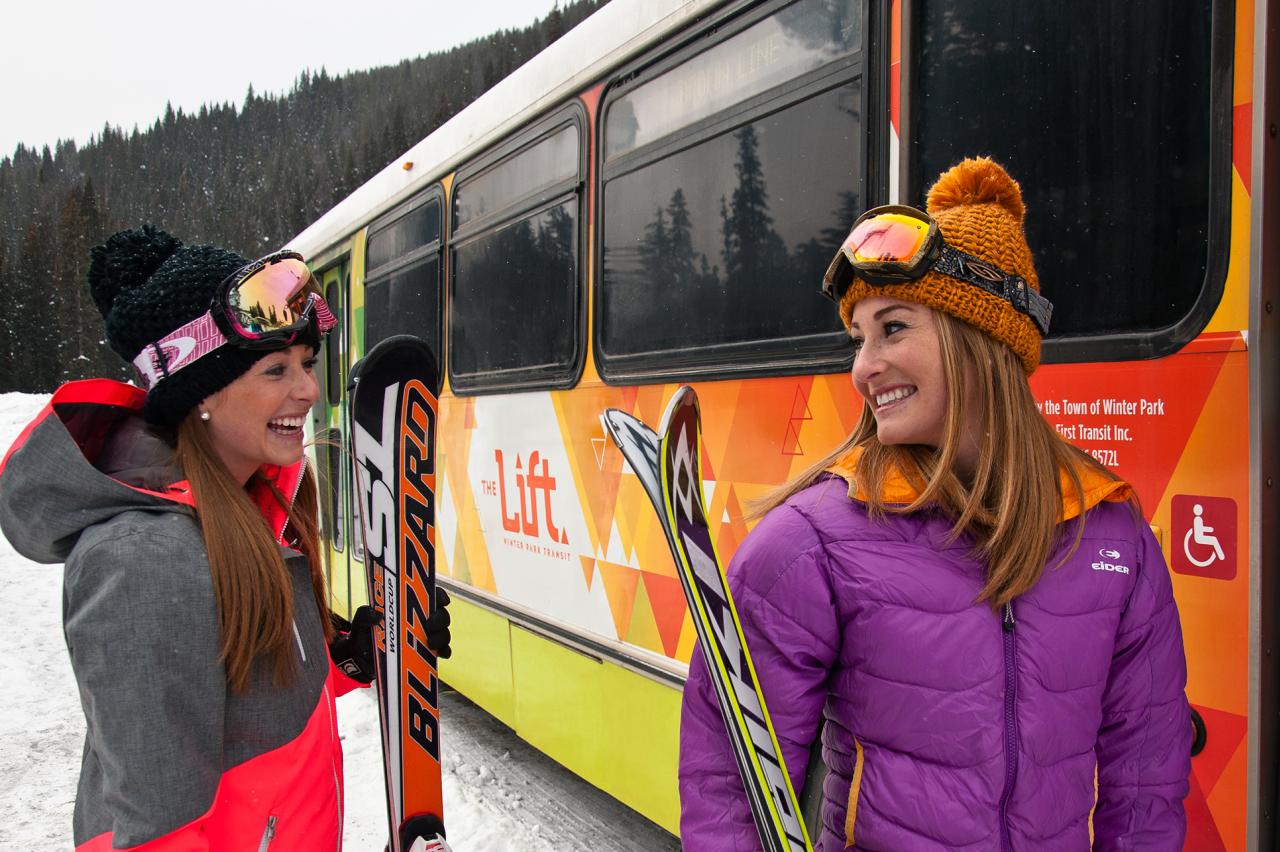 Free Local Shuttle
This free service will transport you from your lodging choice, the Amtrak Station or wherever you may be in Winter Park & Fraser to your intended destination. You don't need to guess where the bus is, start seeing it on your mobile device. The Lift Rider app lets you view the real-time location of the bus, get estimated arrival times, and set stop reminders so you never miss the bus. Try the app for yourself on your apple or android device!
During the 2022/2023 Winter Season, The Lift Transit System runs buses on an hourly schedule. For the most updated year-round information, visit TheLiftWP.com or Track Your Bus here.
PICK-UPS & DROP-OFFS AT DESIGNATED SIGNED BUS STOP LOCATIONS ONLY
Riders will only be picked up and dropped off at designated signed stops. Buses will pass anyone standing on the side of the road that is not at a designated signed stop. ADA Paratransit service is available to eligible riders who are unable to reach their nearest designated signed stop by calling 970.726.4163. Click Here to view an example of our bus stop signs.
In the Winter + Spring
The Lift's eight routes run seven-days-a-week from Winter Park Resort to the Towns of Winter Park, Fraser, and Granby. Bring your skis, your gear, and your family and travel with ease throughout Grand County.
View The Lift routes & schedules
---