Rafting, Kayaking & Paddling
Image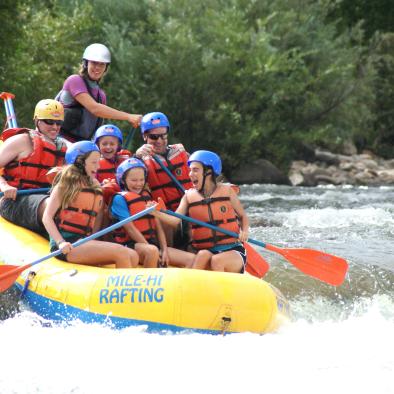 Seeking thrills, chills and adventure? From rafting and kayaking to the newest water sport, stand up paddleboarding, there are plenty of ways to have fun on the water in and around Winter Park, Colorado.
Whitewater Rafting & Kayaking
Treat yourself and your family to a whitewater adventure on the legendary Colorado River, located approximately one hour from Winter Park. Perfect for beginners and families, this scenic section of river is mild to moderate (class II and class III) whitewater. Half-day and full-day trips are available and transportation is included at a variety of whitewater adventure vendors listed below. 
For bigger rapids, consider a voyage along Clear Creek, located over Berthoud Pass near Idaho Springs, is more your speed. Check out our list of rafting vendors and find the best match and location for you.
Tips for your whitewater adventure: Rafting companies will have dry bags available for you to put some of your gear in, such as cameras, sunscreen and jackets. You're strongly encouraged to wear water shoes, sandals that can be secured or old tennis shoes, if at all possible.
Stand Up Paddleboarding
Stand up paddleboarding is a whole new way of paddling down the river or on a high-alpine lake. It's not only fun, but also an intense core workout. From your standing position you'll have a great view of the water ahead and mountains in the distance. If heading to the lakes for paddleboarding, boating, and swimming, check out local marinas or equipment rental vendors for water sports gear.
Whether you'd like to stand up or sit down, have a kayak to yourself or share a raft with a group, our local outfitters are ready to guide you on a memorable paddle down one of Colorado's fabulous rivers!