Featured Summer Events in Winter Park
Image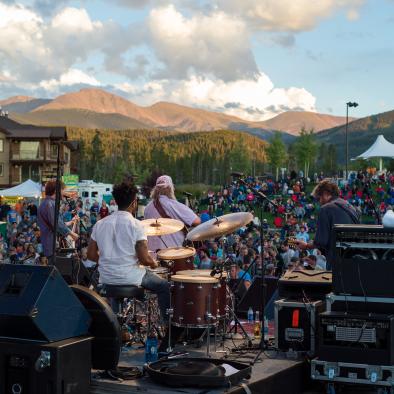 In case you haven't heard, there is SO much going on this summer in Winter Park! We're proud to present a vast variety of events and activities for everyone to enjoy. From art and entertainment to adrenaline-inducing excitement, there are so many ways to enjoy your summer in Winter Park, Colorado Unfiltered!  **Please note events and dates change each year so be sure to check the calendar for your upcoming visit.
Where do we begin? For one thing, Winter Park is a mountain music mecca, with live performances all summer long. Free weekly concerts occur on the regular, such as the High-Note Thursdays concert series going on in downtown Winter Park and  Tuesday Picnics in the Park concert series takes place every Tuesday in Fraser -  that's right, free concerts every week!
In addition to our weekly concert installments, we have plenty of other concerts, festivals, and other events planned for just about every weekend of the summer. Our concerts showcase many different styles to suit everyone's tastes, from Jazz to Blues to Rock – music in the mountains is always a good time!
In addition to summer concerts, there's also plenty of other goings-on during summer in Winter Park. Mountain Bike Capital USA™ hosts a number of events that include cross-country races, skills camps, live music and a chance to try downhill biking. The Colorado Freeride Festival features exciting mountain biking events for competitors and spectators alike at the Trestle Bike Park.
Winter Park also loves to celebrate America for Independence Day! Enjoy Lance Gutersohn's 4th of July Celebration, complete with family-friendly games, hay rides, a community picnic, and a spectacular firework show to boot! And then there's the Rendezvous Run For Independence a 5-mile fun run/walk complete with a post-race party.
The fun events just keep on coming: Winter Park gets artsy with the Alpine Art Fair, featuring all sorts of arts and crafts from over 100 exhibitors. The famed Winter Park Beer Festival, when guests are invited to enjoy live music, tasty food vendors, and an extensive selection of beers from some of the world's best breweries. Come enjoy a brew with a view in the mountains of Winter Park!
Indeed, there's a whole lot of fun planned this summer in Winter Park. In addition to our scheduled events, there are even more activities going on every day in Colorado's Favorite Playground. For even more fun ways to play, contact us at the Chamber!
To contact the Winter Park & Fraser Chamber, call 800.903.7275 or email [email protected].