Epic Mountain Sports
78737 US Hwy 40 #2600
Park Plaza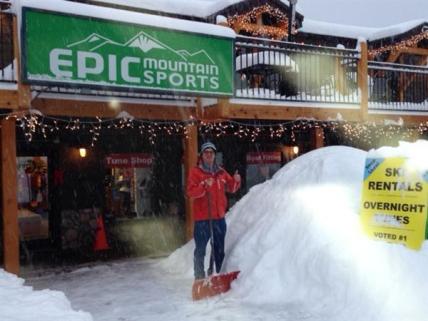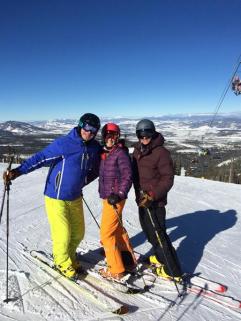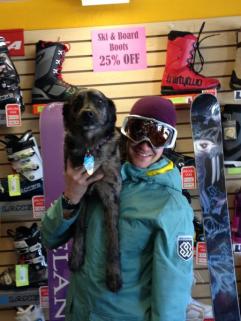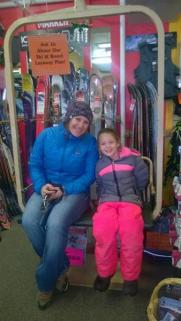 Hours
Mon:

8:00am - 7:00pm

Tue:

8:00am - 7:00pm

Wed:

8:00am - 7:00pm

Thu:

8:00am - 7:00pm

Fri:

8:00am - 7:00pm

Sat:

8:00am - 7:00pm

Sun:

8:00am - 7:00pm
General Information

Dates Open
Discounts Available
Apparel & Jewelry
Rental Equipment Delivery
Sporting Goods/Clothing/Equipment Rentals
Equipment Rental
Winter Equipment Rental
Bike Rentals
Ski/Snowboard Rentals
We are a family-run, full-service outdoor sports retail, ski rental, bike rental and repair shop in Winter Park providing customers with excellent care and equipment at great prices that keep you coming back! Come in and you'll see that our personalized customer care, excellent equipment & experienced staff set us apart, it's no secret that the locals choose Epic.
In winter, we are a full service ski shop specializing in the largest selection of premium equipment! Plus overnight tune service, so you can drop off your gear after skiing and pick up the next morning. 
In summer, we are a full-service bike rental and repair shop with rentals for any age and trail preference. We also carry fitness gear, outdoor accessories, lifestyle clothing, shoes, backpacks, and maps so you can get everything you need to explore our beautiful backyard.
Like Us on Facebook for Giveaways & Deal Alerts!