Heck's at Devil's Thumb Ranch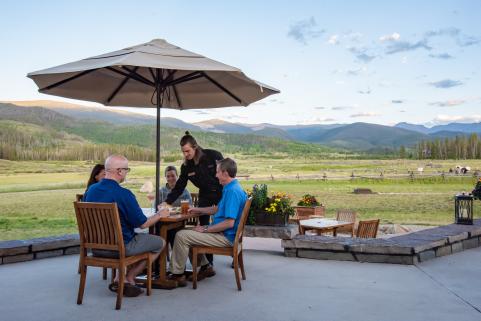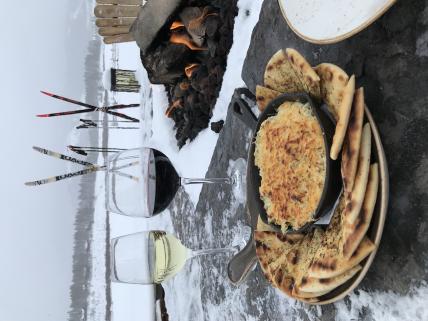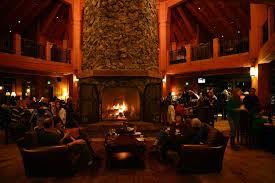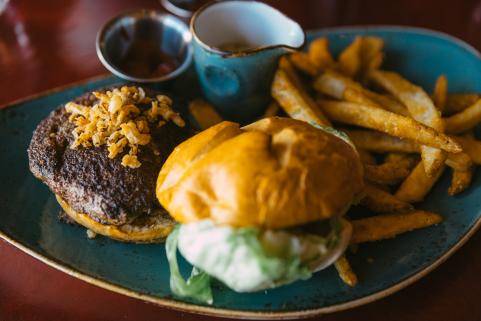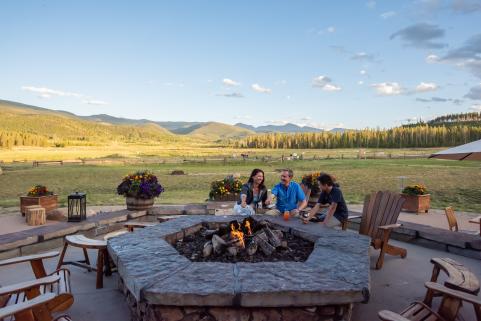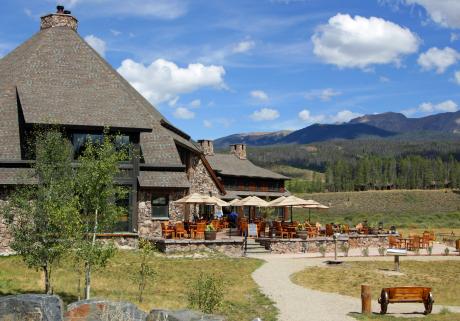 Hours
Mon:

7:30am - 9:00pm

Tue:

7:30am - 9:00pm

Wed:

7:30am - 9:00pm

Thu:

7:30am - 9:00pm

Fri:

7:30am - 10:00pm

Sat:

7:30am - 10:00pm

Sun:

7:30am - 9:00pm
General Information

Restaurant Amenities

Beer & Wine
Children's Menu
Full Bar
Takeout
Average Entree Price
Dine In
American/Continental
The hexagonal room that houses Heck's is a replication of a room in one of our country's national monuments, The Timberline Lodge located at the base of Mt. Hood, Oregon.

We visited the Timberline Lodge in 1999, the same time we contracted to purchase the Ranch. After that visit, including a hexagonal room became the focus in planning the Lodge at Devil's Thumb Ranch.

When looking at the room's architecture, you will notice several unique attributes, including Cascade arches and butterfly pegs. The giant posts and beams are Douglas Fir from Vancouver Island. The environmentally sustainable floors are made of reclaimed spruce. The stone used to build the fireplace is from a nearby rock slide - and is the same stone used for the fireplace in the original 1937 Ranch homestead, which is now Ranch House Restaurant.

We hope that your visit to the Ranch, and in particular, the time you spend in Heck's, will serve to inspire and renew you.
Breakfast
Lunch
Dinner
Full Bar
Beautiful Views