Winter Park Adventure Quest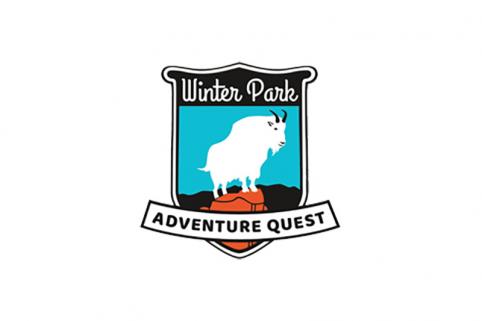 Hours
Mon:

11:00am - 3:00pm

Tue:

9:00am - 3:00pm

Wed:

9:00am - 3:00pm

Thu:

9:00am - 3:00pm

Fri:

9:00am - 3:00pm

Sat:

9:00am - 3:00pm

Sun:

9:00am - 3:00pm
Zip Line Tours
Recreation Center/Programs
Climbing
Paintball
One great company with so many adventures!


1.
Outdoor Guided Climbing
in the Arapaho National Forest:
1-8 people: A guided 3-hour outdoor climbing experience just minutes away. No experience necessary — this rock face has challenges for beginner through intermediate climbers.
2.
Adventure Park at the Fraser Ball Fields: 
Our park has 24 separate challenge elements on a self-guiding system. The overall course experience takes between 60 and 90 minutes to enjoy. Your reservation allows for a full 90 minutes of course time.
3.
Paintball -
 Come and play at our 45,000 square feet paintball field with natural bunkers and obstacles. Our games are high adrenaline, fast games. A typical game is 10-15 min long with 3-6 players per team. You can sprint, slide, and dive from bunker to bunker or watch your friends having blast. 
wpadventurequest.com
 for details and to book your adventure.