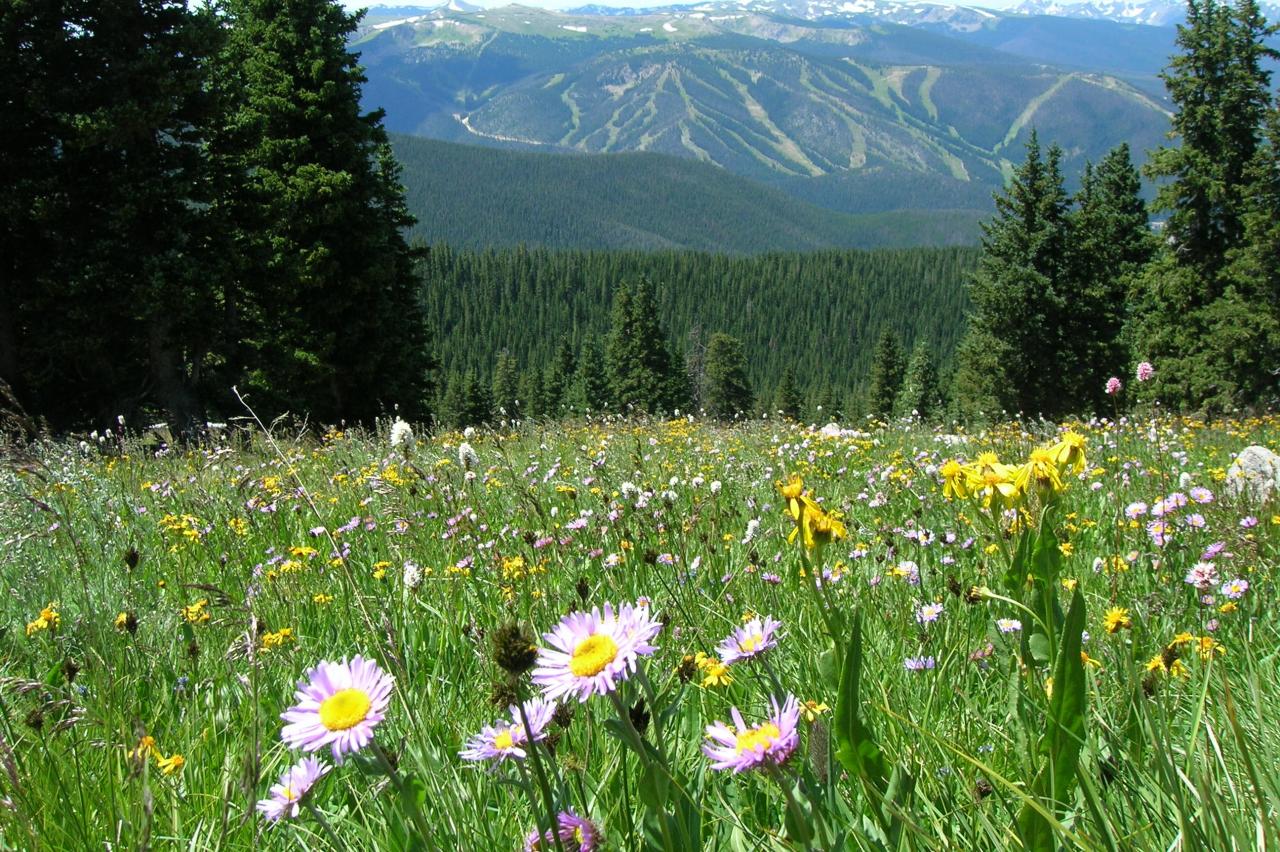 Top 4 Wildflower Hikes
Beauty and Adventure
Top 4 Wildflower Hikes
Find the Best Spots for Sightseeing
"Colorado's favorite Playground" offers hundreds of miles for hiking, exploring. This summer, take one of our top four fabulous hikes for wildflower viewing. After the white snow melts across Colorado, verdant valleys are uncovered. To add to the stunning landscape, Mother Nature sprinkles splashes of color with columbines (the Colorado state flower), Indian paintbrushes and wild roses, among others, painting the Colorado countryside. With hundreds of miles of trails to explore, it can be a challenge to pick the perfect path for the best view of the sometimes-shy wildflowers. Luckily, Winter Park & Fraser Chamber has made it simple by releasing its top four wildflower hikes (listed in no particular order). Stop by the Information Center in downtown Winter Park for more detailed information and maps. 
Columbine Lake: This beautiful, 3.4 miles each way hike is accessed at a trailhead northeast of Winter Park on County Road via CR 84/ FSR 129 in Tabernash. The hike follows an old jeep road until it reaches a junction with the Caribou Pass Trail at 1.7 miles. As the Caribou Trail splits away, stay to the right to remain on the Columbine Lake Trail. The trail continues along the creek to its source at Columbine Lake. This tree-lined lake is nestled in a steep basin on the northwest face of Mount Neva. Learn more here.
Monarch Lake: This popular hike is located just south of Lake Granby and backs up to the Indian Peak Wilderness. Monarch Lake is in the Arapaho National Recreation Area (ANRA), a popular hike for families and four-legged friends. A four-mile loop provides spectacular views of the lake against the backdrop of the forest. This is considered a moderate hike. There are facilities near the Ranger Station. Directions: from Granby turn north onto  US Highway 34, nine miles east on CR 6 (FSR 125, Arapaho Bay Road) and head to the southeast end of Lake Granby.
Devil's Thumb: With a 2,082ft elevation gain Devil's Thumb is considered a difficult hike so you'll want to be in good shape. You'll make your way through high mountain meadows, subalpine, timberline and above-timberline terrain. Views are ever-changing along the way, offering glimpses of Mt. Neva, Rollins Pass, and the town of Tabernash. Unique photo opportunities arise at the top with 360-degree views.  Directions:  From Fraser, head north on Hwy 40 and make a quick right (east) on County Road 8.  Take this to County Road 81 and head north for 2 miles to FSR 128.2C and make a right (east) to the Trailhead. Be prepared - make sure you have the right, clothing and supplies.
Jim Creek: This is a moderate hike located across from the Winter Park Resort towards James Peak. The hike meanders through a heavy lodgepole pine forest, following the creek and offering many wildflowers, aspen and even moose encounters!
For even more hiking options visit our hiking page and be sure to pick up a trail map from the Visitor Center in downtown Winter Park or check out the digital version here.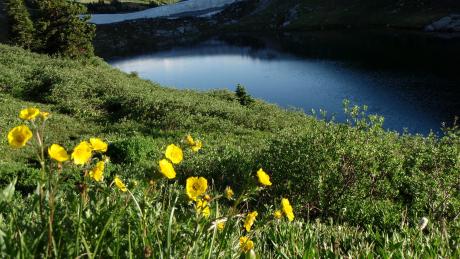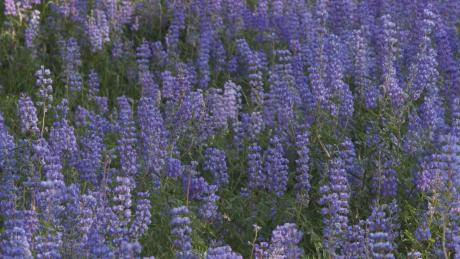 Wildflowers along the Trails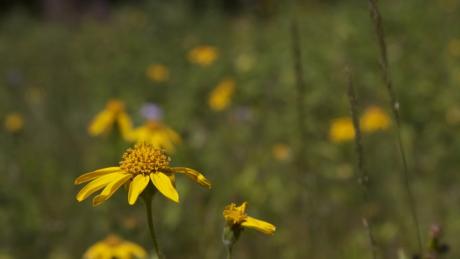 Wildflowers in Winter Park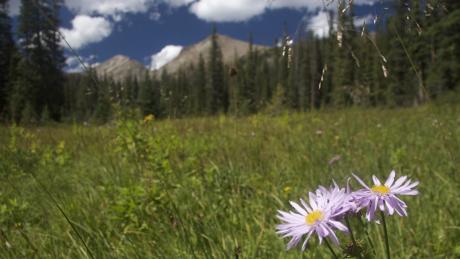 Wildflowers in the Fraser Valley