Big Trout Brewing Company
50 Vasquez Rd
Winter Park
,
CO
80482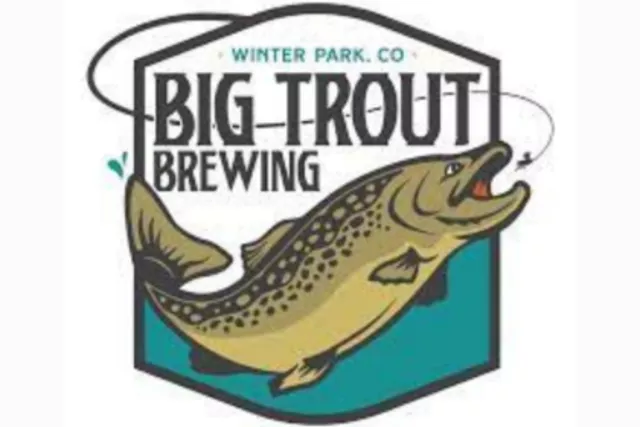 Join us every Monday for Pizza Night! Enjoy $3 Off Pizzas and $5 Beers from 5-7pm while listening to an array of local Grand County and Colorado musicians.
Music Line-Up:

November 27: James Speiser
December 4: Danjo Harris
December 11: Emily Caldwell
December 18: James Speiser
January 1: Emily Yarborough
January 8: Emily Caldwell
January 15: Matt Brown
January 22: Danjo Harris
January 29: Alex Lutze
February 5: Emily Caldwell
February 12: Matt Brown
February 19: Danjo Harris
February 26: Emily Yarborough
March 4: Emily Caldwell
March 11: Matt Brown
March 18: Alex Lutze
March 25: Danjo Harris
April 1: Emily Caldwell
April 8: Matt Brown
April 15: Danjo Harris
April 22: Emily Yarborough
April 29: Alex Lutze
Musician line-up may be subject to change, please visit us on social media for the most current event updates.
Big Trout is closed on Christmas Day, December 25; therefore, there will be no Pizza Night that night.
Day
Date
Time
Monday

Dec 11, 2023

December 11, 2023

5-7pm
Monday

Dec 18, 2023

December 18, 2023

5-7pm
Monday

Jan 1, 2024

January 1, 2024

5-7pm
Monday

Jan 8, 2024

January 8, 2024

5-7pm
Monday

Jan 15, 2024

January 15, 2024

5-7pm
Monday

Jan 22, 2024

January 22, 2024

5-7pm
Monday

Jan 29, 2024

January 29, 2024

5-7pm
Monday

Feb 5, 2024

February 5, 2024

5-7pm
Monday

Feb 12, 2024

February 12, 2024

5-7pm
Monday

Feb 19, 2024

February 19, 2024

5-7pm
Monday

Feb 26, 2024

February 26, 2024

5-7pm
Monday

Mar 4, 2024

March 4, 2024

5-7pm
Monday

Mar 11, 2024

March 11, 2024

5-7pm
Monday

Mar 18, 2024

March 18, 2024

5-7pm
Monday

Mar 25, 2024

March 25, 2024

5-7pm
Monday

Apr 1, 2024

April 1, 2024

5-7pm
Monday

Apr 8, 2024

April 8, 2024

5-7pm
Monday

Apr 15, 2024

April 15, 2024

5-7pm
Monday

Apr 22, 2024

April 22, 2024

5-7pm
Monday

Apr 29, 2024

April 29, 2024

5-7pm