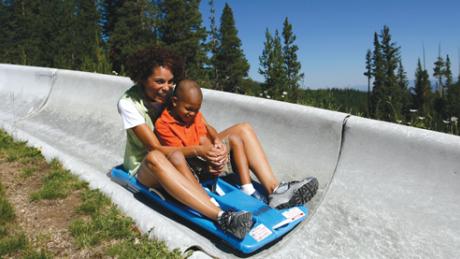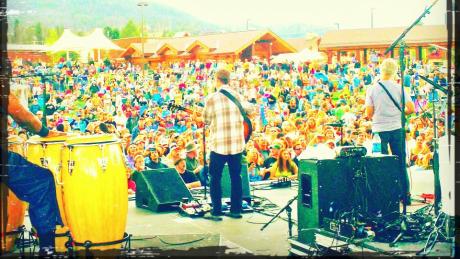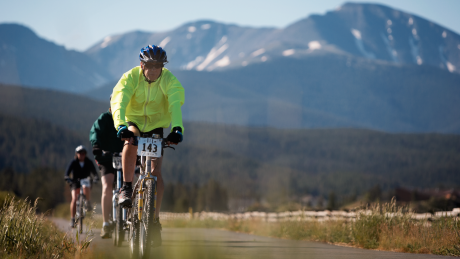 Screen Shot 2016-06-16 at 1.26.44 PM
Spark your Inner Child in Winter Park
Winter Park invites people of ALL ages to unleash their inner child! Are you enjoying the empty-nester life these days? Drop the kids off at school and head to Winter Park, Colorado for a weekend of fun in Colorado's Favorite Playground!

Here are 5 ways to spark your inner child in Winter Park:

Thrills on Two Wheels

Remember the first time you learned to ride a bike? Tap into that excitement once again in Winter Park, dubbed "Mountain Bike Capital USA™." With 600 miles of trails to explore "I'm bored" is never an excuse. Winter Park's two downhill bike parks – Trestle Bike Park and Bike Granby Ranch – add even more adventure to the experience. 2. Winter Park Water Park Fishing, rafting, kayaking and stand-up paddling – it's all available in Winter Park. There are several guided fishing trips that will help you reel in one heck of a good time. Outfitters are also available for rafting and kayaking tours down the legendary Colorado River. Want to learn something new again? Try stand-up paddling for a fun outing that will work your core like no gym class ever could (not to mention the much-improved scenery!). 3. Down the Hill you Go The adrenaline-pumping Alpine Slide at Winter Park Resort is a must-try. The longest alpine slide in Colorado is sure to put a smile on your face no matter what your age! Grand County is also home to the ONLY Summer Tubing Hill in Colorado! The same fun as winter tubing without the cold toes is available all Summer at Snow Mountain Ranch! 4. Doggone Good Times Kids and dogs have a playful spirit that is simply unmatched. Head to Dog Sled Rides of Winter Park for a Summer Cart Ride and to hang with some of their adorable huskies! It's a unique and wonderful way to see Grand County! 5. Entertaining Events From musical events that just beg for you to dance till you drop to rodeos, races and more – Winter Park has a fun-filled festival to capture every imagination. Coming up this month is the Winter Park Beer Festival, Winter Park Uncorked Wine Festival, SolShine Music Festival, and Winter Park Music Festival. Need more ideas? Check out Winter Park's calendar of events. To learn more about how to unleash your inner child while in Winter Park (whether it be about activities, events or deals), visit our site www.playWinterPark.com, where you can also customize your own trip planner.